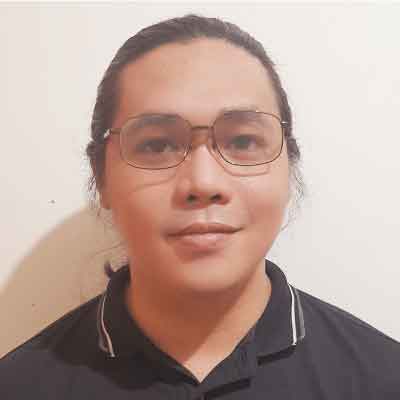 Everything You Need to Know About the Microsoft 365 Price Hike
Many companies are not too happy about the news; Microsoft will hike up prices for core product offerings on its Microsoft 365 platform starting March 1, 2022. It's the first major price increase since the platform was originally launched in 2011.
The hike was first announced on the Tech Giant's blog post last August, causing unease to many small businesses who rely on the platform. According to ITS Partner from San Francisco, Rob Schenk, he's already begun discussing it with clients. However, Microsoft's lack of clear information on the price bump has complicated conversations with customers. He noted that the responses were mixed, with some customers telling him they "don't like it at all."
If you're running Microsoft 365 for your small business, you might be wondering how this news will affect you. At ITS, we want to help you make educated decisions about your technology. In this article, we'll help you better understand the situation by discussing the following topics:
Why is Microsoft Hiking Office 365 Prices?

How Much is Office 365's Price Increase?

How Will the New Office 365 Prices Affect My Business
Why is Microsoft 365 Hiking Prices?

As mentioned earlier, Microsoft 365 has never had any major price increases since it was launched 11 years ago. Despite that, the platform has continuously rolled out new features and updates that customers have been able to take advantage of for over a decade.
"One of the biggest benefits to the Microsoft 365 platform has been the consistent development and regular release of new features," Schenk said. That aspect may have been what allowed it to dominate the market as it has consistently toppled competitors. Unfortunately, as demand for Microsoft 365 rises, it's only logical to expect that prices will follow suit.
With almost 95% of their commercial revenue coming from partners, Microsoft is doubling down on driving customers to opt for longer contracts. "Microsoft is pushing its 365 customers towards its annual agreements with penalties for early termination," Schenk explained.
How Much is Office 365's Price Increase?
The products affected by the price hike include the most popular offerings on the 365 platform. Take a look at the chart below to find out how much they are expected to increase:
| | | |
| --- | --- | --- |
| License Type | Current Price (per user) | New Price (per user) |
| M365 Business Basic | $5 | $6 |
| M365 Business Premium | $20 | $22 |
| Office 365 E1 | $8 | $10 |
| Office 365 E3 | $20 | $23 |
| Office 365 E5 | $35 | $38 |
| Microsoft 365 E3 | $32 | $36 |
The bump might not seem significant. However, there's more to the move than what you can see in the chart above. According to Schenk, "These increases may seem minor if you consider all that has been added to the platform over the years. But price won't be the only change to your subscription agreement."
Schenk added that monthly subscribers would also have to prepare to incur more costs than those who have annual agreements. "If you've previously been a month-to-month customer with Microsoft, you should be prepared for even larger changes in order to keep your monthly billing cycle. You should expect a greater increase than the one shown in the chart," he stated.
While specifics have not yet been released, Microsoft has said that monthly subscribers will incur a 20% additional increase on top of the new price. That is meant to incentivize customers into opting for longer contracts.
How Will the New Microsoft 365 Prices Affect My Business?

The most obvious change that affects your business would be the higher values on the invoice. If you are subscribing on a month-to-month basis, then you should expect a hefty 20% increase per user on your Microsoft 365 bill. In addition, new restrictions that will be imposed come March next year can also present a significant impact on your organization.
"Licensing strategies and forecasting your technology expenditures just got a bit more complex," Schenk said. "Additional restrictions to your yearly commitment now also prevent you from subtracting license counts midterm or downgrading license types," he detailed. That means if you decide to scale back and decrease users or try to downgrade, you will still need to pay full price for the subscriptions.
The new restrictions could potentially deal a huge blow to small businesses that need the flexibility of scaling back as their organization needs. On the other hand, prorated license upgrades and increases will remain unrestricted.
Want to Learn More About the Microsoft 365 Price Hike?
Microsoft 365's price increase will ultimately require small businesses to plan ahead to manage their licenses and agreements. Not having the same flexibility as the previous pricing model will certainly complicate things like forecasting IT spending. However, discussing the issue with your managed service provider can help you make better decisions for your business.
Talk to our experts if you want to find out how we can help you manage your Microsoft 365 subscription. At ITS, we've assisted hundreds of businesses in managing their technology for over a decade. Schedule a meeting with us to find out how we can help you.