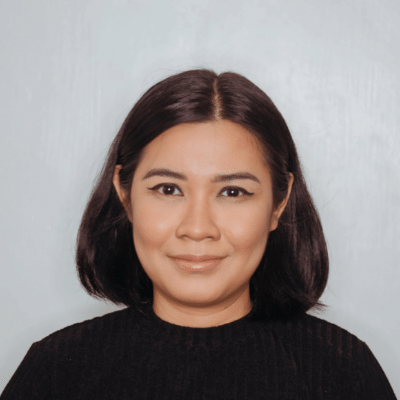 The Best Free Video Conferencing Apps for Productive Meetings
Video conferencing has become the norm, as many are forced to work from home because of the pandemic. Whether you're attending a meeting or a class online, you're likely using a video call app to accomplish the task. In this article, we list down the best video conferencing apps in 2021 that you need to know about.
---
While some offices and schools have reopened, the pandemic remains a hurdle that many of us need to wrestle with. Social interactions still need to be put on hold, and many still have to depend on video calls to connect with coworkers.
At Intelligent Technical Solutions, we rely heavily on video conferencing to remain in touch with our team members. Our hybrid work environment necessitates the use of business communication platforms like Microsoft Teams for team collaboration and file sharing and storage. As a managed service provider, we also work to help our clients get the best apps that give them the best bang for their buck.
In this article, we list the best video conferencing apps often used in workplaces across the world today. Most of the apps we included in the list have free versions and additional features that users can get for a nominal fee.
We didn't include popular chat apps such as Facebook, WhatsApp, Telegram, even if they allow you to do video calls as they're seldom used at work. They also require users to be part of a specific social media network. We only focused on applications mainly used for work and allow you to participate without creating an account on a particular website.

Without further ado, let's examine each of the best video conferencing apps today, so you can determine which is the right fit for your organization.
The 5 Best Video Conferencing Apps for Work
This may sound impossible, but did you know that, before the pandemic, only 8% of meetings had a remote participant? Meetings have always been done in person. However, the pandemic has forced many businesses to shift their operations remotely for business continuity.

Here are some of the best video conferencing apps that you can use for your meetings:
1. Microsoft Teams

Microsoft Teams comes free with Microsoft365 and Office 365. It is a chat-based, shared workspace platform that enables users to share documents, conduct online meetings, and store files. Because of its extensive features, Microsoft Teams is highly recommended for large organizations with many remote employees.
Microsoft Team features teams and channels members can form channels for company departments and add to the conversation. Users have instant access to SharePoint Online where they will have a default folder to store all files they've shared in conversations. Teams also enable seamless and fast video calls among your employees with desktop sharing for real-time collaboration.
2. Zoom

Zoom is another popular video conferencing solution for businesses. Trusted by millions of companies, small businesses, and individuals, Zoom provides users with chat, workspace, events and webinars, and telephony solutions.
Zoom offers a free plan that can accommodate up to 100 participants per meeting. Meanwhile, the paid version requires a minimum payment of $19.99 per month per license for large companies. Pro plans allow users to host larger meetings of between 300 to 500 participants, obtain recording transcripts, create company branding and vanity meeting URLs, and use unlimited cloud storage.
3. Google Meet

Formerly known as Google Hangouts, Google Meet is an enterprise-grade video conferencing solution. Google Meet is fully integrated with Google Workspace, where users can stay securely connected while collaborating.
With Google Meet, users can join meetings straight from a calendar event, invite, or Gmail. The web application features live captions, low-light mode, and noise cancellation to improve the quality of meetings. It also offers telephony and audio conferencing capabilities for those dialing in from their phones while on the go.
Apart from having dedicated apps from the Apple AppStore and Google Play Store, Google Meet is also compatible with conferencing hardware. The only requirement is that it meets the requirements for the SIP and H.323 protocols for Skype for Business, Cisco, Lifesize, and Polycom users.
4. Cisco Webex

Webex by Cisco is an enterprise solution for video conferencing, online meetings, screen sharing, cloud calling, and webinars. Trusted by Fortune 500 companies, the widely used video conferencing platform allows for flexibility and is highly private and secure.
Though Webex by Cisco offers paid plans for organizations with higher requirements, the free version alone is already robust with features. Users can hold high-definition video meetings for up to 100 participants and take advantage of chat options. Free accounts come with 1GB of cloud storage and unlimited meetings.
5. Skype for Business

Skype for Business is another known video conferencing service from Microsoft. The business application allows users to connect with their team across different devices and environments. It lets them add up to 250 people to online meetings, manage employee accounts, and access Office apps.
Skype for Business has virtual whiteboarding capabilities, audio conferencing, and telephony features. The free version is perfect for teams of less than 20 members and provides a simple way for users to make free conference calls on any device.
Which Video Conferencing App is Right for Your Business?
There you have it. These are just some of the best video conferencing apps to empower your employees to stay connected and get things done. Apart from ensuring your calls are seamless, some of these apps feature automating conference-related tasks. Many of their features are hard to beat.
Here at ITS, we help businesses thrive by managing their technology. We ensure our clients are set up for success by providing them with the right business tools. Contact us today for a free assessment to determine if you are implementing the right technologies for your business.