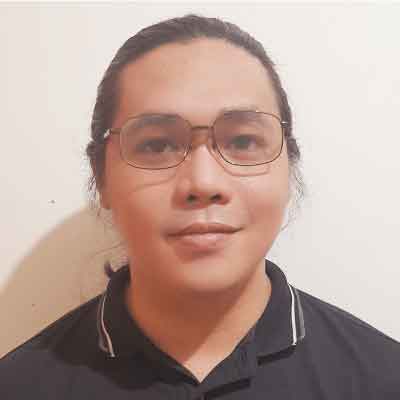 Do You Need Microsoft Visio for your Business?
Have you ever been tasked with creating diagrams in the office, whether it's workflows or organizational charts? If you're making diagrams for presentations, the right tool can help make quick work of them.
For many, creating complex visual diagrams can be a challenge, especially if you're working around tools that aren't designed for them. You might get away with using SmartArt shapes in Microsoft PowerPoint or even free apps like Paint. However, if you're constantly banging out presentations for board meetings or conferences, you might be better off with diagram-focused apps like Microsoft Visio.
Microsoft Visio is a premium diagramming solution that can integrate with Office 365. However, if you want to use it, you might need to purchase a standalone license from Microsoft or upgrade your existing Office 365 license. So, you might be wondering: is it worth the investment?
At ITS, we've helped hundreds of businesses make smart decisions regarding technology. In this article, we'll dive into how much Microsoft Visio costs and whether it's worth purchasing for your organization.
What is Microsoft Visio?

Microsoft Visio is a powerful diagramming solution that enables people to visually communicate processes and other complex concepts much easier and more organized. "it's a documentation tool. It's a way to take a complex idea and to document it visually, so you're creating a visual representation of a process of a system," said Kyle Ramirez, our Technical Sales Engineer from ITS San Francisco.
According to him, that helps people better understand how your business processes work. It can also create a roadmap that can guide your team and enable them to make smart decisions.
To detail how organizations can use Visio, Ramirez gave an example of how IT professionals might typically use visual diagrams for their business processes.
"Maybe we have a logical server diagram or network diagram," he said. Network diagrams are charts that reveal how different networks, switches, and tools within your organization are connected to each other. "That's really helpful to convey a complex idea system to an engineer, and they can very quickly say: 'I understand the network now because I can see how they're all interconnected,'" Ramirez explained.
"Another opportunity for Visio is a cross-functional flowchart. Let's say you have an escalation process internally," Ramirez said. He explained that the process could be shared across the organization with a cross-functional flowchart. That will allow your team to "very quickly predict how [your escalation] process should work. So that's another way to document something that might be complex, but turn it into a more simple document," he explained.
Who can Benefit From Microsoft Visio?
Anyone who needs to simplify complex ideas through the use of visuals can benefit from Microsoft Visio.
According to Ramirez, "the core offerings [of Visio] are creating flowcharts, decision diagrams, and things like cross-functional flowcharts. So it's great for people who do informatics or information systems design, and things like that."
People who can benefit from Visio can be put into three categories, namely:
Must-Have Users
Users in this category need a powerful diagramming solution to fulfill their job requirements. They could be office managers who manage floor plans or people who need to create professional presentations frequently.
Nice-to-Have Users
For nice-to-have users, creating diagrams and visualizations can make their job easier. While creating flowcharts is not their primary role, they play a significant part in their day-to-day responsibilities. Examples of this category include program managers and process owners like IT administrators and HR professionals.
Basic Users
Basic users include the majority of people who don't really need to create diagrams often. They can make do with basic tools like PowerPoint or free apps like Paint to get the job done.
How Much is Microsoft Visio?
You can get Visio through either a subscription plan or a one-time purchase. Or, you can get the free cloud-native version with your Office 365 Business plan. Take a look below to find out how much the different plans will cost.
Subscription Plans

Visio Plan 1

$5.00 user/month
(Annual or monthly commitment)

Only includes the web app.

Visio Plan 2

$15.00 user/month
(Annual or monthly commitment)

Plan 2 includes all the features of Plan 1, plus additional integrations with Microsoft 365.

One-Time Purchase
Vision Standard 2021

$309.99 for 1 PC
(One-time purchase)

Professional diagrams with ready-made templates and shapes

Visio Professional 2021

$579.99 for 1 PC
(One-time purchase)

Professional includes all features of Standard plus additional templates, features, and standards support.

FREE
Free for all


Commercial License Subscribers*
*The Visio web app in Microsoft 365 will be available for the following licenses:
Microsoft 365 Business Basic, Microsoft 365 Business Standard, Microsoft 365 Business Premium, Microsoft 365 Apps for business, Office 365 E1, Office 365 E3, Office 365 E5, Office 365 F3, Microsoft 365 F3 (includes Office 365 F3), Microsoft 365 E3 (includes Office 365 E3), Microsoft 365 E5 (includes Office 365 E5), Microsoft 365 Apps for enterprise, Office 365 A1, Office 365 A3, Office 365 E5, Microsoft 365 A1 (one-time, per-device license paired with free Office 365 A1 per user licenses), Microsoft 365 A3 (includes Office 365 A3), Microsoft 365 A5 (includes Office 365 A5)
Do I Need Microsoft Visio?

Your company can only benefit from visual communication and organized documentation. However, you also have to weigh whether that benefit is worth the additional cost.
According to Ramirez, if your organization can get Visio for free on your commercial license, "then you should download and start using Visio. It's an extra tool that you can use and expand your skillset. Look at tutorials, learn it, and you can probably add to your career as well."
On the other hand, he recommends digging deeper if you're going to purchase a standalone license.
"For individuals who don't already have it or don't have it as part of their license, you'd need to ask if this will help your business. If your processes are already clearly documented, maybe you don't need additional diagramming. If you find that you have processes that are very ambiguous and could use additional documentation, then a tool like Visio and learning how to use it is going to be pretty beneficial," Ramirez stated.
He then added: "So, I think like anything, you should really make the investment only if you need it. And then, I wouldn't recommend getting it for everybody. Just get it for the people who will utilize it."
Need Diagramming Solutions Like Microsoft Visio?
Microsoft Visio is a great addition to your arsenal, especially if you can get it for free with your Office 365 subscription. However, if you're looking to purchase a standalone license, you need to consider how much you really need it and how many people will actually use it so you can get the most bang for your buck.
At ITS, we've helped hundreds of clients make the most of their Office 365 subscriptions. If you want more tips and advice, check out our article on how to optimize your Office 365 subscription.