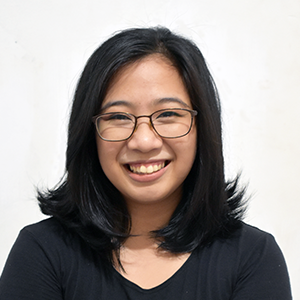 Comparing 3CX Compatible CRMs: Which is the Best? (2022)
As you probably already know, creating a smooth workflow is harder than it looks. Finding the best way to manage the flow of data is crucial in any organization - it helps inform future decisions and evaluate how current practices are working.
Consolidating your data becomes even more challenging when multiple programs are used across your organization. VoIP providers like 3CX are convenient, but having separate data floating in 3CX is an untapped resource.
CRM (Client Relationship Management) software is designed to overcome this difficulty by allowing you to keep all your information - even from your VoIP (Voice over Internet Protocol) provider - in one place. And as a Cybersecurity-focused MSP (Managed IT Service Provider), we know how important a clear understanding of your data is.
If you're using 3CX and want a CRM to consolidate everything, you'll need to know which is the right CRM. In this article, we'll tackle:
A list of 3CX compatible CRMs

Prices of 3CX compatible CRMs
We'll look at each 3CX compatible CRM's cost, features, and integration. By the end of the article, we'll answer the question of which 3CX-compatible CRM is for you.
List of 3CX Compatible CRMs
There are two kinds of 3CX compatible CRMS: 3CX Developed and Maintained and Vendor Supported.
3CX Developed and Maintained

Vendor Supported

Bitrix

24

1 CRMS

Connectwise




amoCRM

Fresh Desk




Fresh Sales

HubSpot




Freshwork

Dynamics 365




Nutshell

MongoDB




Salesforce




SQL Databases




V Tiger




Zendesk




Zoho



You can still integrate your CRM through 3CX's API configuration guide if you don't see your vendor on the list.
So, what do you get from each CRM, and which one is the best for integrating with 3CX?
Comparison of 3CX Compatible CRMs
Because of the REST API, many CRMs are compatible with 3CX. 3CX Developed and Maintained CRMs hold the advantage of being directly integrated within the 3CX tool kits. Thus, we'll look at each of these CRMs and how much it costs to run it with 3CX.
1. Bitrix 24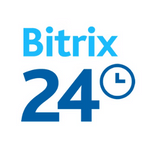 Bitrix24, according to its website, is a multi-component online collaboration, automation, and marketing software platform for all kinds of organizations. Like most of the CRMs on this list, you can use them to design your website, your sales process, and manage your c/ontacts.
You can use a free version of Bitrix24 to test out the CRM, but only paid versions can be integrated with 3CX. The possible plans are:
Basic Plan: $39/month (for 5 users)

Standard Plan: $79/month (for 25 users)

Professional Plan: $159/month (for unlimited users)
2. Connectwise
Connectwise is a beast of a platform. You can throw all your data at it and be ready to go. They offer multiple services such as Connectwise Manage, Asio™, and Connectwise Assist. To get integration with 3CX, you need to get Connectwise Manage.
Connectwise Manage is a Professional Service Automation (PSA) software that connects your entire business to one dashboard. You can set up cloud billing, sales and marketing processes, time tracking and billing, and more.
Connectwise Manage has Basic, Standard, and Premium plans - but they provide a unique price point for every business and require you to get in touch with a customer service representative before getting a quote.
3. Fresh Desk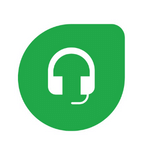 Fresh Desk is another compatible 3CX CRM that has multiple offerings for businesses. To get the option of syncing with 3CX, you must get Freshdesk Contact Center (formerly Fresh Caller) with a Pro or Enterprise Plan.
Freshdesk Contact Center has four different plans with various features to standardize and improve your company's communication. Still, Pro or Enterprise plans are the only ones that support 3CX integration.
The prices for these plans are:
Pro Plan: $468/user annually or $47/user each month

Enterprise Plan: $828/user annually; $83/user each month
4. HubSpot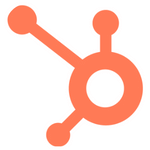 HubSpot is one of the more well-known companies on this list and has everything businesses need to centralize their data. They even provide website-creating services and learning courses for your team members.
However, this convenience results in a higher price tag than other companies on this list.
You can only find integration with any VoIP software with Hubspot's premium account (AKA their Enterprise Plan) at $1,200/mo. There are, however, multiple features beyond VoIP integration that can make their Enterprise plan worth it.
5. Microsoft Dynamics 365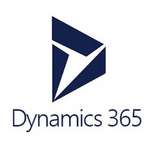 Honestly, what doesn't Microsoft have? Dynamics 365 is a CRM platform bought by Microsoft in 2016 and has since expanded Dynamic 365 into a comprehensive business tool. If you want to integrate 3CX into Dynamic 365, you need one of the following licenses:
Dynamics 365 Sales Professional: $65 per user/month

Dynamics 365 Sales Enterprise: $95 per user/month

Dynamics 365 Sales Premium: $135 per user/month
Each plan has different features, but Microsoft Dynamics 365 shines when you're already part of the Microsoft digital ecosystem. If you already have Microsoft products or plan to integrate your company with Microsoft's services, Dynamics 365 is your best bet.
6. MongoDB
MongoDB is not directly a CRM - it's a database management system that uses NoSQL and is popular with developers. It's inherently flexible with your data and can be used for various purposes. If you prefer to have complete control over your CRM and want to code everything from scratch, MongoDB is the way to go.
However, it is not meant to be used by people unfamiliar with database management and thus requires more technical experience to use. To sync 3CX with MongoDB, you'll need one of the following accounts:
MongoDB Atlas Dedicated Plan: from $57/month (pay for only as much as you use)

MongoDB Enterprise Advanced: Custom prices depending on your needs
MongoDB Atlas is cheaper if you want a shared server, but if your business uses or plans to use a dedicated server, MongoDB Enterprise is for you.
7. Salesforce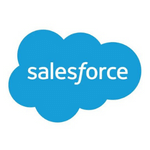 Salesforce is one of the top contenders for CRMs and specializes in the Non-profit and Education sectors. If your business is part of those industries, Salesforce is a good choice. And even if you're not, Salesforce is still a powerful tool.
Your Salesforce account must have REST API Enabled to sync with 3CX. The Salesforce versions with REST API enabled are:
Professional Edition (As an add-on): $ 75/user/month + Add-on price (Need to Contact sales for pricing)

Enterprise Edition: $ 150/user/month

Unlimited Edition: $ 300/user/month
Each plan is bought annually and comes with a set of features for different audiences based on their needs.
8. SQL Databases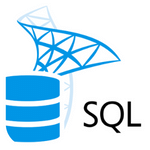 A lot of SQL database providers are floating around the internet like Microsoft SQL Server, MySQL, MariaDB, and PostgreSQL databases. 3CX can integrate with all of them, and - unfortunately - there is no set price on all SQL databases. It all depends on your provider.
Like MongoDB, SQL databases provide the flexibility you won't get with pre-made CRMs. However, this flexibility is also its downfall - you need a firm grasp on database management to use SQL databases properly.
9. VTiger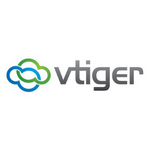 VTiger is another popular CRM that syncs up with 3CX and requires either a One Professional Plan or a One Enterprise Plan. These plans cost:
One Professional Plan: $360/user annually, $42/user monthly

One Enterprise Plan: $504/user annually, $58/user monthly
However, VTiger is closely partnered with Twilio and Plvio, two other VoIP providers. You'd have an easier time with VTiger using Twilio and Plvio instead of 3CX.
10. Zendesk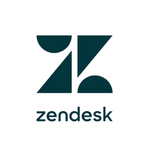 Zendesk, a CRM company that's been around since 2007, has four plans that you can use with 3CX: Suite Team, Suite Growth, Suite Professional, and Suite Enterprise at the following prices:
Suite Team: $588/user annually or $59/user per month

Suite Growth: $948/user annually or $99/user per month

Suite Professional: $1188/user annually or $125/user per month

Suite Enterprise: $1200/user annually or $199/user per month
Like the other CRMs on this list, they offer complete business tools and have one of the more well-designed interfaces geared towards visual workers. If the tool's aesthetic functionality matters to you, it's worth looking into Zendesk.
11. Zoho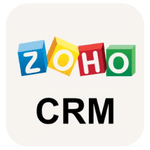 Zoho is an all-in-one solution for CRM business needs, with sales, marketing, and HR apps. They have a free version of Zoho CRM, but only the following versions are compatible with 3CX:
| | | | | |
| --- | --- | --- | --- | --- |
| | STANDARD | PROFESSIONAL | ENTERPRISE | ULTIMATE |
| Annual | $168/user | $276/user | $480/user | $624/user |
| Monthly | $20/user | $35/user | $50/user | $65/user |
They also have Bigin, a more straightforward CRM than Zoho CRM, for smaller businesses with simpler needs. Bigin also has API compatibility at a lower price point ($84/user per year) but with a set limit on the number of API calls. If you have a low number of calls per day, Bigin is worth looking into.
So, Which is the Best 3CX Compatible CRM?
If you're looking for the cheapest CRM, Zoho's Bigin or Zoho's CRM is an excellent place to start. If you're tech-savvy, it's much cheaper to set up a CRM with MongoDB or any SQL database provider. But remember that the more affordable price point translates into more limitations, so check the feature list thoroughly, so you know if it covers everything you need.
If you're looking for the most feature-rich CRM, go with Microsoft Dynamics 365 if you're already part of the Microsoft ecosystem. If not, HubSpot is the most versatile of each 3CX compatible CRM.
If you're looking for the easiest to integrate, Zendesk is the best of the bunch. It may not be the most powerful tool, but there'll be barely any bumps in syncing it up to 3CX.
Need more help with 3CX?
Despite knowing which one works the best for your business, it can still be daunting to mess around with 3CX's and your CRM's back-end connections. If something goes wrong, downtime can mess up your workflow for days.
You'll need to consult with professionals if you'd like to lessen the risk when setting up your 3CX system. Schedule a quick consultation with your MSP, or sit down with your internal IT department to review the process.