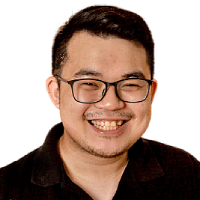 What to Expect with Microsoft's New Commerce Experience (NCE)?[Video]
Microsoft brought new changes to their licensing with their New Commerce Experience or NCE. In this video, Rob Schenk will break down what these changes are and how they may affect your Microsoft licenses.
0:00 What is Microsoft's New Commerce Experience
Microsoft's New Commerce Experience is a new framework that affects Microsoft Licensing.
0:13 #1 Changes in License Pricing
The changes that occur with the New Commerce Experience revolve around annual versus monthly commitments. If you are unable to commit to an annual subscription, you can expect to pay an increased rate for the month-to-month flexibility
1:03 #2 Changes in License Counts for Annual Subscription
License counts for annual subscriptions are now locked in for the full 12 months.
You can always add more licenses, but you will not be able to remove licenses from the subscription until your next renewal date. You are also unable to cancel your subscription for any reason during the agreed term.
You can mix-and-match annual and monthly subscriptions of the same license type. Just remember that your monthly licenses are billed at a slight premium compared to your annual commitments.
2:01 #3 Addition of Co-Termination
If you purchased one set of licenses with an annual commitment, and down the road wish to add another Microsoft product license you can co-terminate the new subscription with the previously agreed commitment date to simplify your renewal dates and budgeting.
2:26 Recap
3:17 Reach Out to ITS to Optimize Your Costs
---
If you're looking for a review of your current licensing needs and would like to speak with someone to optimize your costs, reach out to us here at ITS and we can provide you with different pathways and talk to you about the benefits of each.