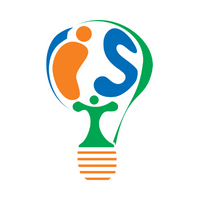 What is Automated Workstation Setup and How Can it Help Your Business?
Whether new or repurposed, preparing devices for deployment is not a walk in the park. It's a time-consuming and expensive process for your IT team.
In fact, imaging a device alone can take up to four hours. That's a half day's work! Can you imagine how much time it will take to prepare devices for an entire department? Your IT team will most likely spend days or a whole week doing it.
And with remote work setup becoming a norm, you are most likely to encounter this dilemma more often.
But don't worry, there's a solution to your problem called Automated Workstation Setup. This process uses technology to simplify the imaging of new and repurposed devices.
Here at Intelligent Technical Solutions (ITS), we help businesses conduct seamless device transitions using Automated Workstation Setup programs. We are also committed to helping you make intelligent decisions regarding your technology by sharing our knowledge of IT.
This article will discuss Automated Workstation Setup and how it can help you prepare your devices for deployment. We've also interviewed our Technical Sales Engineer, Kyle Kohler, to help us explain what the program is about.
Automated Workstation Setup
The traditional way of setting up a device starts with creating a blueprint called 'custom golden image.' It contains a checklist of settings and applications that need to be installed on a computer.

After creating a custom golden image, each device undergoes a wipe-off process. This step is where pre-installed software from the Original Equipment Manufacturer (OEM) is removed.
Once cleaned, the IT team will reinstall software based on the custom golden image they made. Though it may sound simple, this repetitive and laborious task requires patience and lots of time to complete.
The Automated Workstation Setup simplifies this process. Instead, it streamlines bulk deployment, setup, and configuration of devices through a cloud-native solution. What's great about this process is that it doesn't need an on-premises installer and intervention from IT to complete. All that's required is to log in to your account and connect to the web.
"[Automated Workstation Setup] allows for provisioning devices over the internet. So that set of instructions that checklist can be set into an automated checklist and that can happen not by an engineer, but through the cloud by an automated service," Kyle explained.
One of the most well-known programs for Automated Workstation Setup is Windows Autopilot. It uses Microsoft Windows programs to simplify the configuration of new Windows devices. Most Microsoft plans in the market come with the Windows Autopilot application.
The Role of MSPs
Managed Service Providers (MSPs) like ITS can make the process even easier. According to Kyle, MSPs can request OEMs to personalize preordered devices with their client's ID. So what does the ID do? It identifies the applications that need to be installed on your device.
Straight from the manufacturer, you can take your device out of the box, boot up the device, and log in to your email. After the device identifies your ID, it will download the applications listed by your company.
The duration to complete depends on the number of apps to be installed and your internet speed. Standard setup usually can take a few minutes to complete, while the longest one we've encountered was 2 hours, which included high GB software for an architecture firm.
Benefits of Automated Workstation Setup
Businesses can enjoy many benefits if they choose to use Automated Workstation Setup. Some of them are:
Convenience
Automated Workstation Setup eliminates the need to contact IT support to prepare your device. It doesn't need physical installation drives, nor would it ask you dozens of questions about software configurations. All you have to do is boot up your device, provide your credentials, and connect to the internet. Once online, the program will do all the installation your company or Managed Service Provider set.
The same goes when resetting your device. Traditionally, devices that need resetting are sent to the IT team. A tedious task, especially for employees working offsite. But with Automated Workstation Setup, it can be done remotely.
"It's also very helpful for resetting the workstation. So in severe cases where the workstation has some critical issue or the best option is to reinstall the data, you can actually remotely wipe the device. And then it can reprovision itself without needing to be sent back to a factory or the Home Office," Kyle shared.
Time-Saving
As we mentioned earlier, traditional imaging of new or repurposed devices usually takes four hours. That's a significant amount of time that could be used to work on projects or other essential tasks. With Automated Workstation Setup, preparing your device will only take minutes.
"It only takes about 20 to 30 minutes. At the very most, I've seen some take less than five minutes where they need it. It depends on the amount of data you're trying to configure and the Internet connection [you have]," Kyle shared.
Ready for Seamless Device Transitions Using Automated Workstation Setups?

Automated Workstation Setup is an efficient way of transitioning a factory state device into a business-ready tool. It's a time-saving program that brings convenience to your business by cutting down unnecessary processes.
Instead of having each device configured manually by the IT team for hours before shipping, the Automated Workstation Setup applies the necessary changes in a few minutes. All that you need is your login credentials and a stable internet connection. Once logged in, your device should be able to start the setup on its own.
MSPs also offer a convenient way of setting up new devices straight from OEM. At ITS, we can request manufacturers to personalize your pre-ordered device with your ID to make your setup even more convenient.
At ITS, we help businesses create a seamless network and IT experience for their team by offering Automated Workstation Setup programs.
Learn more about device management with ITS! Read our article Benefits of letting your MSP manage all your devices to understand the risks of using unmanaged devices and how better device management can help your business be more efficient.