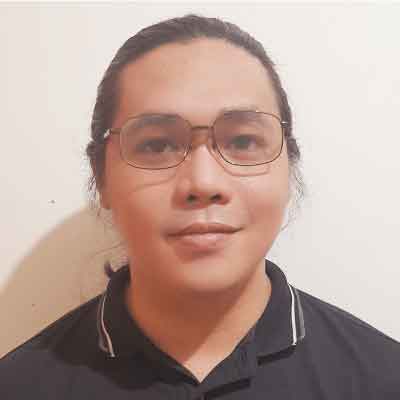 What is Active Directory, and Why is it Important?
If keeping track and managing your company's user information and devices feels like an arduous task, that's because it is. Your business might be at the point where it needs help to make the process more streamlined and organized. That's where an active directory can help.
An active directory is a useful tool that can offer a wide range of benefits for your business. It can help significantly organize and manage your company's users and devices by putting them all in one centralized location—a lifesaver for weary administrators whose job is to keep track of everything. In addition, it can also help improve your data security, as you can manage what files specific users can access.
While it can take a huge investment to set up, when done right, an active directory can be a great boon for your organization.
At ITS, we've helped hundreds of businesses set up their active directories for over a decade. In this article, we spoke with Peter Swarowski, Director of Operations at Intelligent Technical Solutions, to help us answer the following questions:
What is an active directory?

Why is an active directory important?

What are the benefits of an active directory?
What is Active Directory?

An active directory is a program that stores information about objects on a network and makes this information easy for administrators and users to find and use.
Simply put, you can think of it as the "contacts" app on your smartphone. Your active directory will be the app itself. The individual contacts listed would be the "objects," and the information for each would be the "values." However, it's important to note that the "objects" aren't limited to people and users. They can also refer to "group objects" such as computers, printers, and so on.
Why is Active Directory Important?
An active directory helps simplify life for administrators and end-users, while it can help enhance security for the organization.
It's a database that stores and organizes critical information about your environment. It can tell you what users and computers there are as well as who's allowed to do what. For example, your database might include a list of 100 user accounts with details like each of your team's job titles, phone numbers, and passwords. It will also record the permissions regarding what parts of your network each of them is allowed to access.
Benefits of Active Directory
There are a lot of benefits your organization can take advantage of with an active directory. Take a look below some of the most important ones:
Company-Wide Security Policy Management

A NordPass study that looked into data of over 15 million data breaches revealed that employees of Fortune 500 companies were using passwords that could be hacked in less than a second. The word "password" topped the list as the most misused and abused.
With an active directory, it's possible to implement system-wide security policies which can address that issue.
"You may want to restrict someone's ability to do something. That way, end-users can't just do whatever they want to their computer," Swarowski said.
An active directory can impose security policies like password management that users must adhere to. That ensures that those company-wide policies are followed and not overlooked.
Login on Any Device in the Network

If you have ever logged into a conference computer and still gained access to your desktop files, then you have just seen an active directory in action. It allows users to log in and pull up their desktop in any device registered to the network without the need for an external storage device. That's because all data is stored in one location, which means you can access it anywhere as long as your permissions are set.
According to Swarowski, being able to access the same resources within the same environment can help make the process of moving between devices and collaborating more seamless. It also helps prevent downtime should a team member encounter an issue with one device.
Security Controls

Setting up user permissions and access is manageable for small teams. However, the larger your team grows, it becomes more difficult. An active directory can solve that problem. It simplifies the process by allowing you to create groups within the network then apply the relevant security access to it, rather than setting up a single person at a time.
"It has this concept called group policy where you can set certain centralized settings for computers or the users," Swarowski stated. "If you have a bunch of systems that are siloed from one another and are all on their own, you may have to [apply changes] to 15 to 20 different systems. Whereas if you have this centralized area and everything is integrated back into Active Directory, you can have all of those changes go out easily," he explained.
Safe and Simple Offboarding

How many times have you changed your office's Wi-Fi password? If you're like most companies, the answer is likely that you haven't or rarely. Even worse, your employees might know that password. What happens then when one member of your team leaves the company? That poses a security risk.
"If they were to drive out to the parking lot nearby, they could get on your corporate network and try to get up to trouble," Swarowski said. On the other hand, "if you set the access the employees have and tie it to their username and password in Active Directory, you just disable or delete their account. That removes their Wi-Fi access so they can't jump back on the company network," he added.
With an active directory, offboarding is not only simpler as you only have to remove access and permissions for a single user and apply the change to the entire network; it's also safer.
Easy Installations and Automatic Updates

There's no longer any need to manually install antivirus software and other programs one-by-one on each computer. You can do all of that by sending the installation out via your active directory. Not only can it install your software, but you can also keep track of which machines got what programs.
You can also use an active directory to update and secure your workstations automatically. It eliminates the need to remind everyone to keep their machines up-to-date.
Peter explained that with an active directory, "you may set policy settings that you want globally applied like Windows Update settings or something like that."
Ready to Manage Your Active Directory?
An active directory is an incredibly useful tool for organizations and administrators. It simplifies many of the processes that help keep your environment and devices secure and allows you to better monitor the users and devices registered in your network. While it might be a bit expensive, it can bring a lot of bang for your buck when it's set up properly.
At ITS, we've helped hundreds of businesses manage their networks and set up their active directory. Find out how we can help you by signing up for a free network assessment.