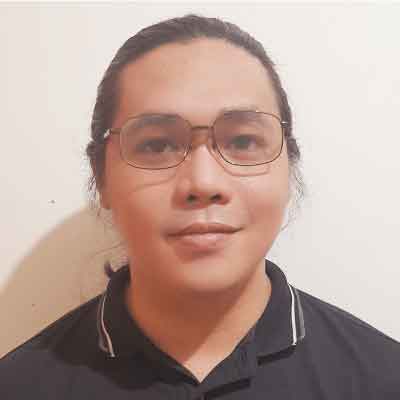 Benefits of letting your MSP manage all your devices
If you are in business today, chances are you are heavily dependent on your devices. Whether your team is working on a computer, a tablet, or their phone, technology has become so vital in keeping your business running that ensuring your devices are working has become essential for your day-to-day operations.
So how do you manage each device and ensure it's in good shape and safe from external threats? It's a task that's easier said than done. Now imagine having to do it with a team spread across different locations. That is where your Managed IT Service Provider (MSP) fits in.
A good MSP will usually employ a sophisticated system to help you manage and monitor each device remotely. This system can also bring in a host of benefits that can ensure your device's safety and save you some time and money down the line.
With our years of experience providing IT services to hundreds of businesses, we can tell you why we highly recommend ensuring your devices are managed properly and what risks you might encounter if you don't.
However, before we answer whether it's important to let your MSP manage your devices, let's first go into the following:
How does an MSP manage your devices?
What benefits can it offer my organization?
What are the risks of using unmanaged devices?
Should I let my MSP manage ALL my devices?
Why is it important to hire an MSP to manage your devices?
How does an MSP manage your devices?

Managing devices can be done using a Remote Monitoring and Managing (RMM) system, an IT software that can help MSPs, such as ourselves, remotely and proactively monitor client endpoints, networks, and computers. This works differently from employee monitoring tools which keep an eye on what employees are doing on their devices. Instead, an RMM tool will monitor whether your devices are working as they should, as well as help secure your data. It also allows expert technicians to access your devices remotely so they can fix and troubleshoot issues and offer technical support whenever you need it.
What are the benefits of MSPs managing my devices?
There is a wide range of benefits you can achieve if your devices are managed properly. Some of them can even save you time and money, while others can improve your team's productivity and your device's efficiency. Look at the items below to see if these benefits are something you want for your organization.
It keeps your devices in tip-top shape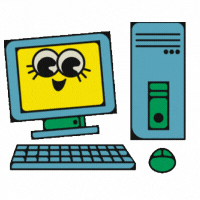 From ensuring your devices are working properly to keeping your software and apps up-to-date, having someone maintain and optimize your device can go a long way. It can help improve the device's lifespan, reduce downtime and help you save from having to purchase a new machine more frequently. Some RMM tools can even automate specific processes like patch management to ensure all your systems are always updated.
It makes resolving issues go much quicker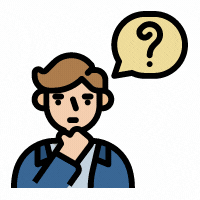 Having a dedicated team manage your devices can also make break-fix interactions go more smoothly and much faster. The system allows technicians to have remote access to your devices, enabling them to fix and troubleshoot any issue quickly and remotely. This benefit can significantly reduce your device's downtime and minimize disruptions to your workflow which means better productivity. Not to mention, this is a major boon for businesses still working remotely.
It helps detect issues before they become a crisis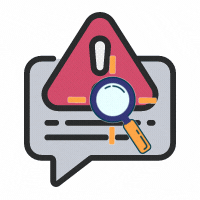 Some device issues don't happen instantly. There will be times when a small issue compounds with another before becoming a full-on crisis, which can take a lot of time and money to resolve. It's essential that these issues are addressed before they can gather momentum, and enlisting an MSP to manage your devices can help nip that problem in the bud.
It helps you make better decisions about your devices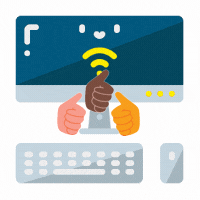 Managed devices are equipped with tools that can gather and collect data from processes you use and turn it into a detailed analytics report. This information can then help you make informed decisions. It can help you spot trends that require your attention and assist you in making critical decisions about your technology.
It secures your files and data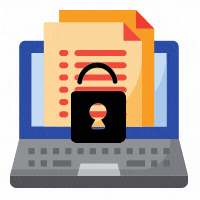 Perhaps one of the most important benefits of having an MSP manage your devices is the added layer of security it provides. Your MSP will be responsible for ensuring your devices have the best protection possible against the latest viruses or cyber-attacks. It can also detect infected devices preventing them from infecting other machines in your network. 
Learn if Managed IT is the right solution for your business, read "Everything You Need to Know About Managed IT".
What are the risks of using unmanaged devices?
Aside from losing most of the benefits listed above, working with unmanaged devices can be incredibly risky. Anything from data leaks and virus infections to ransomware and cyber attacks, your business is most at risk without a good device management system in place. 
Should I let my MSP manage ALL my devices?
Short answer--yes! It might seem trivial but having even one unmanaged device with access to your data and network can become a glaring point of entry for attackers. It would be the same as installing a sophisticated security system only for you to open the backdoor where hackers can simply waltz in.
After going through all the benefits and risks involved, it should be evident that ensuring your devices are managed properly is a sound investment. The question now is:
Why is it important to hire an MSP to manage your devices?
There are a lot of reasons to consider hiring an MSP to manage your devices. For small to medium teams who are spread out in different locations or simply don't have the infrastructure, an MSP can provide an indispensable service. A good MSP can fix and troubleshoot your devices remotely and offer technical support 24/7.
MSPs can also offer the best protection against cyberthreats as we make it a point to know how to prevent the latest and most dangerous cyberattacks.
Another thing to consider is that your MSP has everything you need all in one place for your technology to run smoothly, just like what we offer here at ITS. You shouldn't be calling dozens of IT vendors just to get your hardware and software running again. Having it all in one place not only reduces downtime it also improves your bottom line.
Need help to manage all your devices and keep your data secure? Or do you simply want to learn how managed IT services can help your organization? Sign up for our free tech assessment.