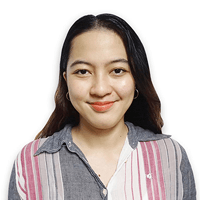 7 Smart Solutions to Improve Your Auto Dealership
The use of technology by auto dealerships is still highly unexploited.
Since we as a society have long been dependent on the good old traditional ways of selling, adopting a new system may spark fear for some businesses. This is why, although they are fully aware of the upsides, some may still feel reluctant to embrace the change.
However, in order to maintain sales and stay in business for a long time, it is crucial that auto dealerships, on a global scale, adapt to the ever-changing technologies. If you feel uneasy to implement a drastic system change, you can start small by building your social media presence through sites such as Facebook and Instagram, where a big chunk of your market is–the millennials.
According to a recent study by YPulse, the purchasing power of millennials is on a continuous upswing at $2.5 trillion in 2020. The huge jump can be accounted for by their growing needs. Millennials nowadays spend more on household items, essential groceries, and auto maintenance. Given that, it's obvious that they are among the most valuable clients for any business, especially auto dealerships.
Now, if you want to entice them to look your way for their automobile demands, exploiting your technology is a definite must.
For almost twenty years, ITS has helped businesses in the automotive industry leverage technology to increase sales and attract more clients and keep them happy. This article lists down all the ways technology can help improve your auto dealership.
How to use technology to improve your auto dealership

Whether you're here looking for ways to refine your business' tech strategy or a startup business owner whose only ever known the traditional ways to run dealerships, you will surely learn a thing or two about how to effectively utilize technology to build your brand and improve customer experience–and ultimately generate more sales. Below are seven ways to get you started:
1. Develop your own app
Mobile applications help keep clients interested.
As the saying goes, out of sight, out of mind. So, you will need to be where the clients can see you.
Today, most millennials acquire services by just tapping their mobile devices. If you want to attract clients to your business, you need to be in front of their faces all the time. A nice way to achieve this is by having an app developed for your auto dealership.
Use the app to automatically send alerts about new vehicles or deals such as engine tune-up and fluid changes. This lessens the manual work on your part when it comes to promotion. Also, having your own app could make your dealership more attractive than others.
The digital age has made it possible for marketing campaigns to target only prospects that have a high chance of converting. This is contrary to traditional means that target a broad range of prospects with the hope that a few interested potential customers will see the ad. Besides that, there is usually no way of verifying if the ads have reached the intended audience. This trial and error method can sometimes lead to many wasted resources.
For instance, most digital marketing firms have tools that allow them to analyze data and send out personalized ads. The ads will be edited to contain the name of the individual and present them with only vehicles that they are likely to purchase based on past online activities.
The sophisticated technology allows for highly targeted marketing that can help to increase sales, even for a small dealership. One of the major benefits of such a system will be reduced costs as marketers gain insight into the behavior of potential clients.
3. Adopt a CRM
One of the ways technology is being used in commerce is in Client Relationship Management or CRM. It is a model that helps companies have meaningful interactions with their existing clients to attract and win over new clients. This process also entails enticing old clients to come back.
In general, it is an excellent way to boost profits without having to spend so much on advertising. Technology and the web have given companies new tools for use on CRM in ways that would have been unimaginable a few years back.
4. Automate the payment process
With all the things people need to get done every day, it's not unusual to forget due dates. Payment automation solves this problem for both you and the buyer.
Mobile payment acceptance is an automatic payment process arranged with the creditor that allows them to periodically withdraw money from a credit card to pay a bill. This simplifies the purchase process and makes the buyer's experience better.
5. Develop a loyalty program
It is not just about being able to attract new clients. A business also needs to be able to retain old ones.
However, that cannot be possible without the use of technology. You will need to collect massive amounts of data and have the means to analyze it. That way, when an old client comes back, they will be immediately flagged, and you can give them a small token.
In addition to that, you can also send notices in their emails about special deals. No doubt, they will tell their friends about it. Over time, you will find more clients coming to do business with you.
6. Maximize your social media presence
Social media sites collect numerous Metadata from their client that is valuable to any advertiser. The data can be used for highly targeted ads that are not possible with any other medium.
Through this, advertisers can target people even on special occasions. Not only that, it allows the auto dealership to showcase their products for no charge on the social site. If you are lucky, you could create a viral post that could potentially reach billions of people.
The possibilities of social media are endless. However, ensure you get an expert to do it for you to avoid making any mistakes.
7. Create an engaging website
According to a study by McKinsey and Company, almost 90% of customers use dealer websites in the early steps of their decision-making journey. This only shows how huge the role a website plays in lead conversion.
Today, technology has made it possible to create websites that are used for more than just talking about the dealership. With the right developers, you can create a website that is not only engaging to the eye but also informative. As people come to the site to look for accurate information, you will be able to use that as an opportunity to sell to them.
Pro-tip! You can even put together a marketing plan to offer incentives in exchange for site visits. This builds up client interest and will keep them coming back until they're convinced to buy from you.
Need help boosting your auto dealership?
As customer acquisition strategies continue to evolve to a more high-tech, low-effort route, you must quickly find your footing digitally to be able to gain that competitive edge. Read this e-book to know how traditional management decisions are stunting your business' growth and why you need to change it ASAP.