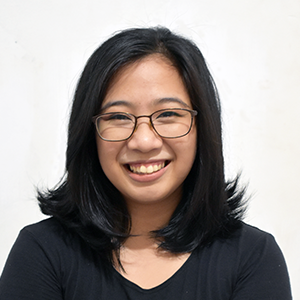 Why Should You Upgrade Your Network This 2023? (5 Crucial Advantages)
A push for more is prevalent in our society. But how do you choose the right reasons for your business to upgrade? Why should you upgrade your network? Beyond the sales pitch and advertisements, how do you make a choice that'll benefit your business?
In Intelligent Technical Solutions' (ITS') experience with helping clients choose the best IT tools for their business, we pinpoint the best reasons for companies to upgrade their IT network. These five signs are:
You get more cost-effective equipment.

You get the latest security patches.

You'll lessen your tech debt.

You get more features your business needs.

You keep up with your business competition.
By the end of this article, you'll know why having an up-to-date network is crucial for the competitiveness of your business.
1. You get more cost-effective equipment.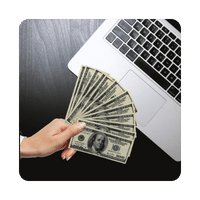 Technology doesn't last forever. Past a certain point, the cost of using old technology outweighs the cost of updating your network.
Usually, technology cycles out at five-year intervals, but some businesses - for many reasons - keep their equipment longer than that. You may be ready to use your tech until it breaks apart, but keep in mind that there are consequences to keeping tech beyond its shelf life.
New equipment provides a better experience for your staff and your customers. It can also save you money in the long run, especially if you consistently keep your network up-to-date.
Despite the cost of some time for the learning curve, overall, the benefits of upgrading outweigh the disadvantages.
2. You get the latest security patches.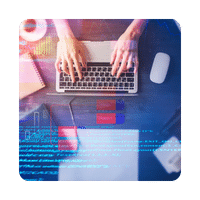 Outdated networks are security risks. In 2020, Ransomware criminals had a 73% success rate of encrypting a company's data, and companies had a 51% chance of being attacked by ransomware. The attack rates are continuously increasing.
You should know how to protect your company's network. Business owners can't become complacent with their company's security, especially if you're handling sensitive information.
And having updated cybersecurity programs and practices is crucial. In a race between hackers and cybersecurity professionals, you'll want to make sure you're not being left behind. You'll only have the latest security if you have the newest equipment.
3. You'll lessen your tech debt.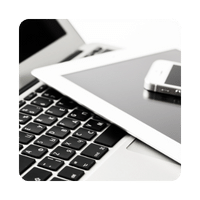 Tech debt is the number of tech generations you need to go through before reaching the latest technology. The less tech debt you have, the less money you have to spend in one go.
Unfortunately, the opposite is also true. If you keep pushing your updates to a later day, you'll spend more money and time when you need to upgrade.
Let's say you have a business-crucial machine that only works on Windows 7, so all your workstations are on Windows 7.
Now you're stuck accumulating tech debt because Windows 11 has just come out while you're stuck on Windows 7.
Upgrading your network from Windows 7 to Windows 11 is a much more jarring change for your business than upgrading from Windows 10. You'll have to make up for the tech debt in one go, costing the company a more significant amount of money and time.
But if you'd kept your company's tech current - let's say on Windows 10 instead of Windows 7 - the jump to Windows 11 would be less challenging and costly.
By keeping your network updated, you spread out IT expenditure over the years instead of dumping all costs in one go.
4. You get more features your business needs.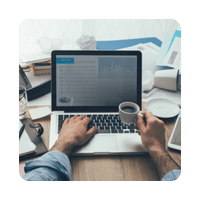 If you're growing your company's profits, you need to make sure you're also increasing your assets. And tech, in 2022, is one of the assets that make or break company productivity.
You lose out on improvements to this asset if you don't upgrade your network. Technology is growing to become more convenient for users and more powerful.
In response, customer demands have also risen.
To satisfy your customers, you need to consistently check if your tools can still manage the jobs you're doing. It's essential to identify what's missing from your system and clarify what you need. This will help you ensure you get the upgrades your company needs.
5. You keep up with your business competition.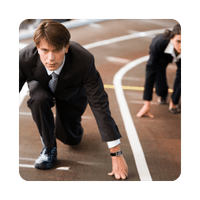 Businesses come and go, and we want to make sure our business is firmly in the "here-to-stay" category. You need to carve out a niche for yourself and know who the other players are in the field.
By knowing who other people in the field are, you can see where you stand and cherry-pick their best practices for your own use.
And once you've chosen the best strategies for your business, you can push your company to have an even more competitive edge with the current technology. It's important to make technology work for you, not just your competitors.
Some examples of making sure tech works for you are as simple as checking which type of internet is the best for your field or coming across industry standards or laws you need to follow.
About to upgrade your network?
You need to fight to keep your business on top in the fast-paced business world. And part of that involves having the best technology you can afford. It'd be remiss - and even dangerous - to keep your business running on outdated technology.
Therefore, you need to consider the following reasons to update your technology.
You get more cost-effective equipment.

You get the latest security patches.

You'll lessen your tech debt.

You get more features your business needs.

You keep up with your business competition.
Keep these reasons in mind when you weigh if updating your IT network is a good choice. At ITS, we always recommend getting the latest technology for your business, especially if the update will provide better security.
But you might not be completely ready to upgrade - and that's perfectly fine. You need to evaluate if you really need upgrades.
Continue your research about equipment upgrades by reading "5 Signs You Need to Upgrade Your Equipment" to help improve your business assets.