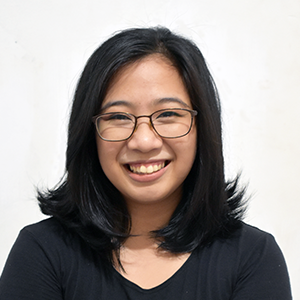 Cleaning a Network Closet: Why Bother? [4 Helpful Benefits]
Keeping everything in peak condition is a tedious task, especially when it comes to your network closet. Because the network closet is usually out of the way, you have to actively clean it.
However, if Marie Kondo's success is anything to go by, there are a lot of benefits to keeping things clean.
At ITS, we also know the value of a well-maintained system. Our clients rely on us to ensure their IT infrastructure is always in shape. This is why we are taking the time to talk about the benefits of a clean network closet which are:
And by the end of this article, you'll hopefully see the benefits of a clean network closet for your business.
What is a Network Closet?
A network closet is a central area for your wiring. Essentially, devices with a lot of wiring connected to them are put here for cable management and easy cleaning.
The standard equipment found in a network closet are:
Wireless access points

Fiber optic terminations

Alarm systems

Close-circuit television systems or cable TV

Firewalls

Patch cables

Circuit breaker panels

Telephone punch blocks
In smaller companies, the network closet can also include some of their server hardware. However, once companies start to grow, network closets become part of a central tech room for the convenience of IT technicians.

A network closet is essential for all businesses that have the technology. You also need to design it with your company's growth in mind - especially if you have an aggressive growth strategy.
What are the Benefits of a Clean Network Closet?
Cleanliness is a marker of a well-maintained system. The benefits of having a clean network closet essentially boil down into the following points:
1. Longer lasting hardware

In IT, it's a constant battle to get the most use out of your system before it becomes outdated or broken. You need every advantage you can get. And one of those advantages is a clean set-up.
After all, if you can keep your network closet free of dust, dew, and dirt, you'll have long-lasting hardware. Wires won't corrode as quickly, and there is less opportunity for a clogged-up firewall.
2. Easier troubleshooting

Have you ever had to turn your house upside down looking for something because you forgot where you put it? Yeah, imagine doing that, but instead of shifting around clothes and kitchen utensils, you're poking and prodding thousands of dollars worth of equipment.
It sounds like a headache, right?
Now, imagine when something goes wrong, you have a properly labeled document that can accurately point you to which wire is connected to which piece of equipment.
A scenario like this immediately reduces the amount of time and stress that comes with troubleshooting.
3. More cost-effective

Dust or water getting into the nooks and crannies of your network closet spell big spending in your future. Cleaning supplies and cleaning (or hiring a janitor) are much cheaper than waiting for things to break due to poor maintenance.
According to Statista, IT expenses worldwide will rise to 4.2 trillion US dollars in 2021. This amount will only go up in the coming years - and as such, your business needs to prepare to manage technology replacement expenses.
According to Pharoah Shepherd, an ITS Onsite Technician, the equipment can be expected to last between 5-7 years before needing to be replaced or upgraded.
By maintaining your hardware, you can eke out more time with your IT equipment in your network closet than you would otherwise.
4. Promotes proactive action instead of reactive action

Businesses benefit from proactive attitudes instead of reactive ones. Proactive action involves foreseeing future issues and taking action to prevent these issues from happening, while reactive actions are actions you take based on situations that are already happening.
Proactive action is the reason why people have emergency funds or search for reviews before buying a product. As a business, it's essential to be prepared for possible setbacks.
Keeping a clean network closet is an example of proactive action. If you have a consistent period where you cleaned your network closet, you'll be able to see problems when they're still minor inconveniences and not workflow disruptive issues.
For example, Shepherd has mentioned seeing environments where rats chewed on cables, and this was causing issues with connectivity. If the business had a constant cleaning schedule, they'd immediately see this and prevent it from becoming an issue with their IT infrastructure.
Proactive action also prevents safety concerns from appearing. Mismanaged cables or broken equipment can be fire hazards for your company.
BONUS: Aesthetics
Aesthetics is a bonus benefit because it's not technically functional. However, a clean network closet is inherently satisfying to look at. Plus, there's a bonus benefit of taking pride in the IT infrastructure you have.
Have you ever gone down the YouTube rabbit hole of clean-up videos? Or perhaps, have you encountered multiple Pinterest boards of color-coordinated cable management?
If you haven't, give it a try. There is something calming about a beautifully maintained environment.
Want to know more about equipment maintenance?
Overall, a network closet is a central space meant for your equipment that needs to be connected to other parts of your network. Some of the standard hardware pieces in your network closet are wireless access points, firewalls, alarm systems, or circuit breaker panels.
At Intelligent Technical Solutions, we know how tedious it is to maintain spaces like this. However, we've seen the following benefits if you have a clean network closet:
Longer lasting hardware

Easier troubleshooting

More cost-effective

Promotes proactive action

Aesthetically pleasing
However, a network closet isn't the only piece of equipment you need to maintain. To truly prolong the life cycle of your hardware, you need to practice proactive IT. Read "4 Ways Proactive IT Maintenance Saves You Money" to learn more about extending the use of your IT infrastructure.