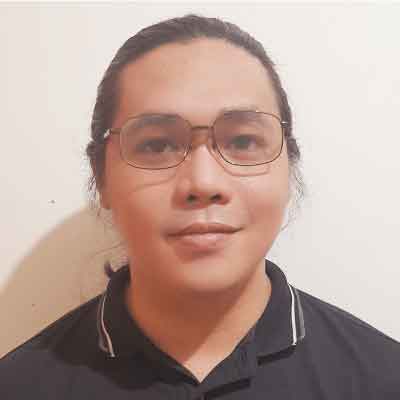 SonicWall or Fortinet, Which Next-Gen Firewall is Best for You?
You probably already know that your small business needs a top-of-the-line firewall. Why else would you be reading this article? Regardless of the size of your organization, an advanced firewall is no longer a nice-to-have; it's a necessity in today's threat landscape.
Nowadays, a basic firewall won't cut it. You need more functionality that only next-generation firewalls (NGFW) can provide. That's because as the prevalence of threats increased in recent years, so has the stakes.
In a Cybersecurity Ventures report, it was found that more than half of all cyberattacks are committed against small-to-midsize businesses (SMBs). Even more alarming was that 60% of them went out of business within six months of falling victim to cyber-attack. A reliable NGFW can help prevent that outcome.
However, choosing one that's affordable, effective, and geared for your small business can be a tall order. That's where SonicWall and Fortinet come into play. Both product lines have relatively affordable price points and features that are designed for the SMB market. But which one should you choose for your business?
At ITS, we've helped hundreds of clients find the right firewalls for their businesses. In this article, we'll help you find the best NGFW for your business. To do that, we'll go over the following:
What is a Next-Generation Firewall?

What to Consider When Choosing an NGFW?

Why Choose SonicWall?

Why Choose Fortinet?

Which NGFW is Best for Your Business?
What is a Next-Generation Firewall?
Traditional firewalls were designed to inspect incoming and outgoing network traffic. Simply put, they checked whether a packet was authorized to go in or out of your network. A next-generation firewall (NGFW) does the same, but it does it much better and is equipped with advanced features that can further improve your network security.
"The previous generations of firewalls were primarily built around port and protocol filtering. They allow HTTPS out and in, and that's basically it. That's all the firewall did for the most part," detailed Edward Griffin, a Principal at Intivix, an ITS partner in San Francisco.
"But now, these next-generation firewalls are also doing things like antivirus and anti-malware scanning. They're doing geo IP filtering, botnet detection, and TLS/SSL inspection," Griffin said. "Some of them are also capable of sandboxing where they'll inspect a payload and check if it's an executable file before it actually gets to the end-user. That's very slick stuff," he added.
Those features make NGFWs a more robust security system that can prevent and detect threats, allowing you to mitigate the impact of an attack.
What Should You Consider When Choosing an NGFW?
Choosing the right NGFW for a small business can be a huge investment. That's why it's vital to ensure that you take the factors below into consideration before making the decision.
Features

Determine what you need from your firewall. You won't always need solutions from the top shelf; as long as it can meet your needs and do it well, then it will serve its role.
Try to ask yourself the following:
Can it integrate well with existing systems?

Can it provide real-time threat detection and prevention?

Does it have automated functions?

Does it have detailed logging and reporting capabilities?
Manageability

Ease of use is a major factor when considering a new firewall. The real value of advanced tools like NGFW only shows when you can use and maximize them effectively.
Try to ask yourself the following:
Are you able to set rules and filters effectively?

Does the provider offer support to help reduce complexity?

Is support available 24/7?
Cost

Perhaps the biggest consideration for any business is the cost. The price of firewall solutions can vary greatly by vendor and pricing model. Thankfully, there are product lines that offer great value for relatively lower costs.
Try to ask yourself the following:
What features are must-haves, and which are luxuries?

Does the provider offer discounts (i.e., volume discounts where more users mean fewer costs)?
Scalability

Flexibility is another critical factor you need to consider when choosing the right NGFW. Make sure the solution you choose is scalable and can accommodate your current needs as well as your future requirements.
Try to ask yourself the following:
How big and how fast do I expect my business to grow?

Can my NGFW solution grow with my company?

Why Choose SonicWall?
SonicWall's next-generation firewalls leverage the company's patented single-pass reassembly-free deep packet inspection (RFDPI) engine. The technology is responsible for examining every byte of every packet for both inbound and outbound traffic simultaneously.
According to Griffin, SonicWall is a good fit for small to medium businesses looking for a reasonably priced, effective, and easy to manage solution.

"Born in the enterprise, SonicWall has been really good at adapting those next-generation firewall features down to a package that could be resold into the small to medium business market at a very economical price point," he said.
"They aren't cheap," Griffin clarified. "But they are certainly affordable for small and medium businesses. Unlike some of the other traditional vendors, where you might be talking about an order of magnitude or more costly equipment, SonicWall's value proposition for SMBs is fantastic," he added.
Why Choose Fortinet?
Fortinet's FortiGate NGFWs are optimized to reduce complexity and enhance overall security. They can do that by providing full visibility into users, devices, applications, and threats on the network.

"So, one area where Fortinet is really strong is in their 360-degree advanced threat detection side of things. It's for when you don't just want to have a firewall, you want to have something that's collecting the data from that firewall, or perhaps even a whole fleet of firewalls across different sites and so forth," Griffin stated.
According to him, FortiGate is capable of automatically collecting all of those events and then analyzing them to spot trends of attack or other anomalous behavior and act on them. From there, your IT security team can determine the appropriate actions to take, giving you precious time to mitigate an attack.
Griffin further detailed that while Fortinet also offers product lines for SMBs, their bread and butter is catering to the needs of larger enterprises. He explained that if you were to checklists from industry analysts, "You'll often see FortiGate more in the area where other top-tier enterprises are playing."
Which NGFW Should You Choose?
While both options offer great value to SMBs, Griffin believes that choosing one means looking inward at what your goals are for your business.
"From an SMB user perspective, if we're only looking at firewalls, the two product lines are very similar. I think they have similar price points and feature sets," Griffin stated. "Where they differentiate, I think, is in that SonicWall is more firmly rooted within the SMB space and projecting up into small to medium enterprise."
Griffin maintained that while Fortinet was also tapping into the SMB market, "their mindset was more on enterprise, so they want to make certain things easier if you're looking at it from a long-term growth perspective."
According to him, one of the ways he helps guide businesses in choosing the right option is by taking a closer look at the client's long-term and short-term plans. "It's more about what are they trying to do, and over what timeframe are they trying to do it," he clarified. "I would want to get [growth-minded] businesses on a platform that could grow with them right as their needs became more sophisticated," Griffin explained.
SonicWall's flexibility, manageability, and lower pricing make it a great choice for value-conscious businesses that are focused on more short-term goals. On the other hand, businesses looking to expand and diversify more quickly might be served better by Fortinet.
"To choose the right one, hopefully, they would ask us and let us help guide them through the process based on their particular requirements," Griffin said. "It all boils down to requirements, and based on those requirements; I'm sure we could find an optimal fit for whatever their business needs," he explained.
Griffin admitted that while it can be challenging to make a clear distinction as both options are extremely viable for SMBs, that should be considered a silver lining for businesses. "The upside is that it's clear that these are very robust products, and they're capable of way more than we are putting them to perform, which is great news for clients."
Ready to Choose Your Next-Generation Firewall?
Choosing the right NGFW for your business can be a tall order. You need to consider your plans, budget, and your needs. Thankfully, both SonicWall and Fortinet are serving viable product lines that can meet those requirements. All you have to do now is choose which will best fit your plans for the foreseeable future.
At ITS, we've helped hundreds of clients find and set up next-gen firewalls for their small businesses. If you want to learn more, check out our article on How to Choose a Firewall for Your Business.