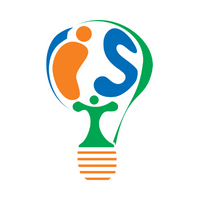 5 Simple Steps to Improve Wi-Fi Speeds
Of the many breakthrough technologies we've come to use a lot, Wi-Fi is one of the finickiest. Connections can become awfully slow or unreliable, which is frustrating and disruptive for employees and visitors alike. To make sure your office Wi-Fi performance stays in tip-top shape, try these steps.
1. Secure your signal
If your Wi-Fi channel is open to the public, you could have an unwanted guest or two piggybacking on your internet connection. Not only does this potentially drain your bandwidth, but it also leaves your business exposed to a host of threats.
Protecting your Wi-Fi connection with a password remedies this. Make sure to use a strong password and change it regularly. Frequently replacing passwords can be a pain, but the temporary inconvenience will save you from countless headaches down the road and even improve your internet speed.
Further reading:
Top 15 Cybersecurity Best Practices
2. Set up guest Wi-Fi
Many visitors expect to be able to connect to your Wi-Fi while in your office. Especially if they are there on official business, they may count on Wi-Fi access to retrieve online documents and files or reply to emails and instant messages. In any case, you'll want to set up a guest Wi-Fi network.
This allows you to set limits on the bandwidth that visitors consume while connected to your subnetwork. This isn't to be stingy. Rather, it's to make sure that guests don't hog the bandwidth by streaming HD videos or downloading large files and accidentally disrupting your operations.
What's more, a guest Wi-Fi network gives visitors access to the internet but not other things on your network. This ensures that critical files aren't exposed to prying eyes and malicious actors.
3. Position your router correctly

Many businesses keep their wireless router in a room with another office tech like the modem or the server. Unfortunately, this may be the worst place to keep your router. Not only do the walls block the signal, but nearby technology may cause interference.
Instead, position your router in an area where it can send the clearest signal to the greatest number of users. You can even consider mounting the router on a wall or in a corner by the ceiling for better coverage. From this position, the router can transmit a stronger signal as it doesn't have to go through as many impenetrable obstructions, like walls or equipment.
4. Boost your signal
If your workplace has too many physical barriers that may weaken the Wi-Fi signal, consider investing in a signal booster. This device will pick up the signal from your router, boost it, and then rebroadcast it inside the space the booster is in. It's important to position the signal booster strategically so that it can both receive a good signal from your router and transmit the signal to spaces that your router doesn't cover.
5. Update your router firmware

Manufacturers sometimes release updates to fix bugs and add support for faster internet speed, so updating your router firmware can keep the device secure and help improve connectivity. You can visit the manufacturer's website for instructions on how to update the firmware of your particular router model.
Alternatively, many routers have an automatic firmware update function within the web interface. In this case, simply run this function and let the router download and update the firmware by itself.
Do you still have slow Wi-Fi?
If you followed these steps but still have slow Wi-Fi, then it may be time to upgrade your hardware. It's worth noting, however, that if you have dated internet-capable devices, they won't benefit as much from the new router as newer devices will. Nonetheless, it's still worth upgrading your router so that it is ready to accommodate new technologies like the rest of your office upgrades.
Here at ITS, we can make sure your business has a fast and reliable connection with our Fiber Internet Solutions. What's more, we can ensure that your endpoints have secure access to the internet, eliminating the need for you to contact your internet provider for support.

If you want high-speed internet so your business can consistently provide value to your clients, power your network with ITS' business fiber internet. Call us today for a FREE consultation.