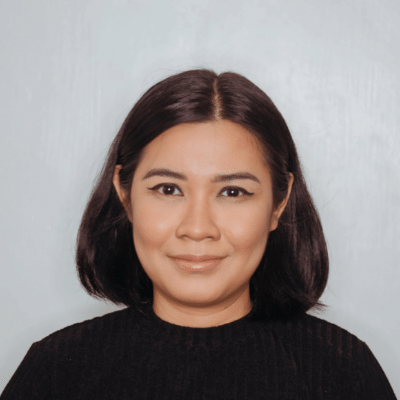 Why Is It Risky to Use an Expired Firewall?
Making sure firewalls are covered by a subscription can spell the difference between protecting your network and a security breach. Read this article to learn more about the importance of why your firewall should fall within warranty.
A firewall is a piece of hardware or software that acts as a barrier between your computer and the vast internet. It filters traffic coming in and out of your network, preventing outsiders from gaining unauthorized access to your data.


Firewalls are usually sold by vendors, such as SonicWall, which we use for our clients. They come with a suite of capabilities that allow users to configure rules and policies and manage the firewall from a central location. These features come with a subscription that is either paid per month or for a certain period.

From time to time, we have clients on an outdated firewall subscription and ask us whether it puts their organization at risk. Many of these businesses would like to get the most value out of their technologies but don't realize that using unsupported hardware or software can pose even more significant risks to their security.
At Intelligent Technical Solutions, we strongly recommend all our clients to make sure that their firewalls are within warranty. As a managed IT services provider, our company ensures that our client's networks are adequately defended against cyber threats.
This article discusses essentially what firewalls are for and why it is risky to use an expired one. Upon reading this article, you'll learn how firewalls work and the perils of leaving them outdated.
What Is a Firewall and How Does It Work?

A firewall is an on-premise security solution that monitors and regulates traffic passing through a network. Specifically, it scans packets of data entering the network for malicious codes and blocks them accordingly. Firewalls essentially prevent backdoors to your systems, as well as denial-of-service (DoS) attacks, spam, remote logins, and viruses.
Managed service providers can deploy one or multiple firewalls per organization. Multiple firewalls are used to segregate networks of varying sensitivity levels.
For instance, a company may use a series of firewalls to provide increasing degrees of security for different user groups. The deployment architecture may vary depending on the needs of the organization.
Some companies offer firewall-as-a-service (FWaaS) services, which is a kind of "set and forget" service model. It is typically delivered as a scalable, cloud-based solution with advanced capabilities, such as deeper web or content filtering and a built-in intrusion prevention system (IPS).
Firewall Lifecycle: Why You Should Update Your Subscription
Firewalls offer a subset of features without a subscription, but they can only do so much to protect users. You may be using a firewall for the past ten years with no issues, but you may not be able to maximize its full benefits. Applications and environments are, after all, complex and dynamic.
If you have a current subscription, it can now do additional features and functionality to better protect the user. Below are some of the advantages of keeping your firewall under service, according to ITS Operations Director Peter Swarowski:
Access to threat detection updates
A firewall is connected to antivirus, anti-spam, and anti-malware database that's constantly being updated. New attacks emerge daily; you would want your firewall to essentially pull out this information to better protect your endpoints from unwanted traffic, malware, and any form of intrusions.
Technical support to fix issues
Keeping your subscription current allows you to gain access to technical assistance from the vendor if you encounter problems with your firewall. If your firewall is under service, you can get help with it. Otherwise, the technicians may tell you to update your subscription before they can do anything.
Eligibility for firmware upgrades
By upgrading your firmware, you will be able to explore new features added to the firewall. It also enables users to stay on top of new known vulnerabilities that allow hackers to take over the firewall and be able to do what they want with it. The firmware updates often come with a patch that fixes issues that could compromise users' security.
Seamless network operations
Firewall misconfigurations or faulty, outdated settings can take your entire network offline or prevent applications from working correctly. Keeping your firewall subscription current can result in uninterrupted service.
How ITS Manages Firewalls?
ITS runs ongoing proactive security scans against firewalls as part of its firewall maintenance services for clients. "If we have a firewall in our system that's under management for a client, we're going to be checking it against our baseline security setup. Make sure everything is set up correctly," Swarowski stated.
He also added that ITS keeps its ear out on different SonicWall issues or problems. "When an issue is identified as a big problem, we can then respond quickly. We have to do an emergency patch because it warrants it for these clients. We've had instances where we've done that over a weekend for hundreds of SonicWalls to get them all current and protected," he said.
Apart from running regular processes to check for firewall anomalies, ITS also conducts yearly firewall audits. The audits are done manually by humans to double-check things, such as how current the firmware is and if everything is set up correctly. "We have kind of like multiple layers of making sure that what's there is correct, that things are up to date and working correctly as well," Swarowski noted.
Don't Let Expired Firewalls Place Your Network at Risk
An expired firewall is a security loophole that you would want to plug. You should continually update the licenses for your firewall to avoid any service interruption. All premium features of your firewall will be disabled when your firewall is out of warranty, which can pose security risks to your network.
At ITS, we work to ensure that all our clients' systems and technologies are up to our standards. As a managed service provider, it is our job to conduct regular network assessments to ensure that clients have sufficient security measures to safeguard their network against cyber attacks.
Staying cyber resilient is a matter of understanding what assets are vulnerable within your organization. Contact us today for a free network assessment to find out where you stand with your technology.