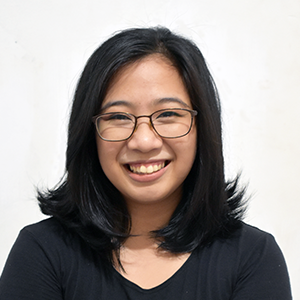 What Is the Difference between a Wireless Access Point and a Router?
Wondering about the differences between a wireless access point vs router? Some articles use them interchangeably even though they're different. Find out the differences between a wireless router & an access point and learn about the benefits of a strong wireless network.
---
Have you ever struggled with weak internet connections within your business but then found that the solutions online are even more confusing?

To help you out, we'll shed light on two of the most researched terms when setting up your internet network: the wireless access point and wireless router.
As a Managed IT Service Provider (MSP), Intelligent Technical Solutions has set up multiple internet networks for our clients and made it part of our process to ensure people are fully informed before buying any technology for their business.
So in beyond just giving you the differences between a wireless access point and a wireless router, we'll also give you a quick rundown of the following questions:
How do I strengthen my internet signal?
What are the business uses of a stronger internet connection?
By the end of this article, you'll be able to see the different applications of a wireless router and access point for your business.
Wireless Router
A wireless router is a device used to connect gadgets to a network. It's usually provided by your internet provider and usually looks like a box with pillars attached around it.

The TP-Link Archer AX50 (AX3000) Dual Band Gigabit Wi-Fi 6 Router
This device manages the other gadgets that will connect to your network. It also has indicators that show how many devices are connected and the status of your internet connection.

You need to connect to it via a wireless network, and once connected, you can change the settings, such as the password of the device. (By the way, it's one of the most insecure devices in your network. Make sure you change the default password to give yourself some module of protection!)

Most wireless routers also have Ethernet ports for you to connect a LAN cable to. A LAN cable prevents data from being lost during wireless transfer but comes with the limitation of needing a line for your device.
Wireless Access Point
A wireless access point is an area where you can access the network. The router opens up an access point so you can connect to the internet.



In your house, you probably have areas that have weaker internet access than others. This is caused by your router being further away or having obstructions between it and you.
Think of the relationship between a wireless access point and a router like a fountain. In the middle, you have the fountain spraying water. The water covers a specific area, and you can either put your hand within the range of water and get wet or stay outside the reach of water and keep yourself dry.
And like a router and access point, you can either stay outside the access point maintained by the router or go closer and get access to the internet network.
How do you strengthen your internet signal?

To strengthen your internet connection, you need to have a strong wireless access point. There are multiple ways to do that.
Minimize obstacles inside the network
The more obstacles you have inside your network, the harder it is for your device to get a clear signal.
The most common obstacles inside homes and businesses are thick concrete walls, multiple windows, mirrors, and ceilings. You may also have other interfering connections like Bluetooth devices, other wireless networks, or microwave ovens.
Either remove these obstacles or position your router in an area with minimal interference with the signal. Take where you're also going to work into consideration, especially if you rely on a strong wireless network for your job. If you can, use a LAN cable to get a clearer signal.
Create multiple access points
If you've already minimized the obstacles inside your network but still have internet signal problems, you can create other access points for your network. You can do this by purchasing Wi-Fi extenders.
Strengthen your access point
If the previous actions didn't solve your problem, you could strengthen your access point by investing in a better router. Wireless routers usually cost around $40 to $250 depending on the quality.
What are the Business Uses of a Strong Wireless Network?
Businesses that need internet access over a large area will benefit from using wireless routers and access points. Wi-Fi can be marketed as another feature for your customers to take advantage of, while also being a tool for your employee's productivity.
Customer Uses and Benefits

The accessibility of Wi-Fi is for the customer's comfort. A strong Wi-Fi connection can be one of the key reasons they go to your shop - especially if you're marketing your business as an alternative work area or a cafe where people can hang out.
A customer can also use a Wi-Fi connection to use digital services or apps connected to your store. Maybe they want to use the points in your in-house app but need an internet connection - a Wi-Fi signal can lessen the friction between the customer and help them take action.
Staff Uses and Benefits

Wi-Fi for your staff is a must-have if you need them to be connected at all times for business communication. If you're using a VoIP system, you'll need a strong, reliable connection.
Maybe you have a warehouse and your staff needs to scan barcodes using a wireless device. You definitely need a strong Wi-Fi connection to keep going.
Having Wi-Fi for your staff ensures a smoother workflow, especially since businesses have been forced to use digital tools due to the COVID-19 pandemic. It helps avoid possible downtime, as time is money in every sense of the word in a business.
Ready to Set Up a Strong Wireless Network for Your Business?
In summary, a wireless router is a device used to create a wireless access point, while the wireless access point is the range where you can connect to an internet network.
Businesses function properly when employees and clients have the proper equipment to meet their needs, and having a robust wireless network is one of those needs. As an MSP, we know that technology is critical in ensuring a company thrives.
A wireless network is a necessary piece of technology in the work environment.
To continue your research about creating a wireless network, read "Cable vs. DSL vs. Fiber: Which Internet Connection Is Best?" By knowing which kind of internet connection is best for your company, you'll be able to provide the correct tools for your employees to succeed.