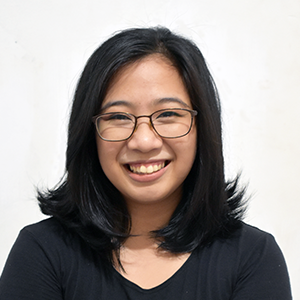 5 Signs You Need to Upgrade Your IT Equipment
When do you upgrade your equipment? In a fast-paced world full of new technology like Artificial Intelligence (AI), 5G, Cybersecurity, and Virtual Reality, how do you know it's time to ditch your current tech? Check these signs...
In this day and age, the dizzying pace of technology is challenging to keep up with. Yet Gartner, a leading research and advisory company, reports that businesses will spend a staggering $4.2 billion in 2021 for technology. This is at a 9% growth rate from 2020.
Clearly, businesses see the value of investing in their technology.

But it seems like every day, there's something new being released to improve your IT network. How do you keep up with these technological advancements, and how do you know each one is worth it?
In Intelligent Technical Solutions' (ITS') experience with helping clients choose the best IT tools for their business, we were able to pinpoint the signs that companies need to upgrade their equipment. These five signs are:
Your equipment is old.

You don't have the latest security patches.

You're frustrated with your network.

You need features your current system doesn't have.

You want to catch up to your competitors.
By the end of this article, you'll be able to see if any of these signs apply to your business and evaluate your IT team - can they keep your business at the top?
1. Your equipment is old.

Technology has a shelf-life. There comes a time when it's not practical to keep maintaining old equipment, as it can be incompatible with current best cybersecurity practices.
Most companies have a mix of legacy and modern technology, creating a unique tech ecosystem that IT teams must master and manage. Usually, technology cycles out at five-year intervals, but some businesses - for many reasons - keep their equipment longer than that.
There are perks to using hardware and software until its last legs, but keep in mind that this will keep you trapped in previous-generation technology. Your equipment is intertwined with your company's security, which leads us to the next upgrade sign.
2. You don't have the latest security patches.
Security should be the number one priority for your company. Businesses need to know how to protect their company's network, now more than ever. Last year, 51% of companies were attacked by ransomware, and criminals had a 73% success rate of encrypting a company's data.
As hacking becomes more sophisticated, businesses lose more and more money. For example, the average cost of repairing a ransomware attack is US$732,520 for organizations that don't pay the ransom, rising to US$1,448,458 for organizations that do pay.
You want to make sure you're not at risk of losing all this money while experiencing downtime and an immense amount of stress. Thus, you and your IT team should be in the loop - always check if the developer of your hardware or software has any security updates.
3. You're frustrated with your network.

When your equipment starts to give you a headache because it's not working correctly, you should update your system. The point of technology is to make your work easier. When your equipment becomes a hindrance to your work, it's time for you to consider an upgrade.
Pinpoint which parts of your network are causing you frustration. Maybe your internet is too slow, or perhaps you don't have enough workstations. Then do your research about choosing the best equipment for your business and which IT problems you might professional help with.
4. You need features your current system doesn't have.
If your company's growing, congratulations! Growth is a goal that many businesses have. Heads up though, you will need to manage your business' growth before it becomes overwhelming. And part of managing (and improving) your company's growth is checking if you still have the correct tools for the job.
Maybe you suddenly need a data analytics tool to improve your lead-to-customer rate or need to migrate to the cloud. After identifying what's missing from your system and being clear about what you need and want to get out of upgrades, focus on getting these upgrades in an efficient, cost-effective, and timely manner.
5. You want to catch up to your competitors.

In an increasingly competitive world, you need to carve a niche out for yourself in your field. Part of doing that is knowing who the other players are, what they're offering, and see if you can incorporate these best practices into your business.
There's no shame in wanting to be the best - while learning from the best.
Being able to use practical, tested tools used by other businesses is part of that learning process. It may be something as simple as checking which type of internet is the best for your field or coming across industry standards or laws you need to follow.
Wondering if your IT team can keep this all in mind?
Keeping track of all the equipment you have and all the upgrades you need to do is no easy task. These are the signs you need to watch out for:
Your equipment is old.
You don't have the latest security patches.
You're frustrated with your network.
You need features your current system doesn't have.
You want to catch up to your competitors.

Ensure your IT team or Managed-IT Service Provider is aware of these signs and can inform you immediately when you need an upgrade. You need a team that will send you emails or call you about possible updates due to security issues, as constant communication is a standard you should set for your IT team.
For example, at ITS, we take care of all the automatic security upgrades and have SBRs (or Strategic Business Reviews) with clients and inform them about new features or upgrades they need to watch out for. We also have a yearly review of our client's equipment and tell them of any significant upgrades (like a new Windows OS or security patches) they should know about.
If you're unsure if your team has the chops to maintain your network, read this article about 7 qualities to look for in an MSP and evaluate your IT team. Do they have all the qualities to keep your business at its best?