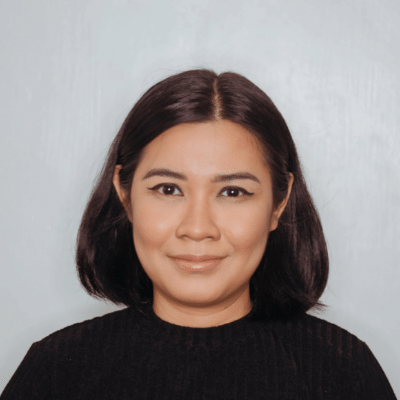 The Best Computer Specs for Video Conferencing
System requirements for virtual meetings are a lot different from basic computer tasks. Learn more about the best computer specs for video conferencing.
The Covid-19 pandemic has profoundly impacted the way we do business overnight. It has forced businesses and their employees to adapt quickly to remote work. Even as we emerge from the pandemic, many people have found that working remotely is no longer a temporary situation.
One of the most common logistical challenges of remote work relates to video conferencing. Often, these issues involve upgrading dated equipment and making sure their devices fully support online meetings and collaboration.
As a managed IT Service provider, we've seen clients come up to us with the exact same problem. It is part of what we do here at Intelligent Technical Solutions (ITS): We've been helping small to large enterprises set up and manage their technologies for nearly two decades.
This simple guide is put together to bring you up to speed with the best computer specs for video conferencing. Read on to learn more about the ideal benchmarks for your video conferencing requirements to ensure that your video calls are seamless and productive.
What makes a laptop good for video conferencing?

There are several factors to consider when customizing your device or if you're shopping for the best laptop for video conferencing. These include:
Processor:
The quality of your video meetings depends heavily on hardware. High-end processors can enhance your overall user experience.
Random Access Memory (RAM):
Running multiple programs in the background while taking a call might bog down your computer. You need RAM that can handle several processes at once and load programs quickly.
Dedicated Graphics Card:
A dedicated graphics card is an individual piece of video-efficient hardware that comes separate from the computer itself.
Webcam:
An HD webcam allows the person from the other end to view and recognize your facial expressions in real-time.
Monitor Resolution:
Bigger monitors let you see more details and can fit more elements into your screen.
Microphone: Audio quality plays an essential factor in the overall user experience for both parties during a call. A good microphone can stamp out background noise or echo.
Let's take a closer look at each factor so you'll know what to look for.
Processor

A rule of thumb is to have a decent experience for what most people do on a day-to-day basis. Intel's Core i3 may not be enough as they are dual-core; performance will definitely not be at par with quad-cores, especially when running intensive applications for media creation, photo editing, games, and web conferencing. The higher the number of cores means that more tasks can be accomplished at one time.

The newer Intel Core i5, 8th generation, the computer is quad-core, which allows it to execute parallel processes at twice the capacity of dual-core CPUs. It can seamlessly handle the demands of powerful applications like your web conferencing program.
Random Access Memory (RAM)

How much RAM do I need for video conferencing? Unfortunately, it only takes a few Zoom calls to realize that you might need extra RAM on your laptop. Simply put, RAM, which stands for random-access memory, is your computer's short-term memory. While latency or packet loss might be to blame for the lag, some services may be consuming a great deal of your device's RAM.
We recommend getting at least 8 GB of RAM, as 4 GB is probably not going to be enough. What you need will also depend on whether you're just joining the video conference or have to interact and present. Because if you're sharing your screen and doing a presentation, your computer might slow down. Even fairly new laptops will encounter this issue with inadequate RAM.
Dedicated Graphics Card

It's also great to have a dedicated graphics card on your laptop to deliver better graphics and offload video work from your central processing unit (CPU). A dedicated graphics card will process all graphics-related data and instructions independent of your CPU. It will not use up resources from your RAM since it has its own memory. And since the processor won't be working too hard, your device won't go into thermal throttling. It will not get hot and slow down even when Zoom or similar video conferencing programs are running.
Webcam
Making facial expression and body language nuances visible to meeting participants contribute to more authentic interaction. Nowadays, built-in laptop webcams would suffice in showing these details, as most already support 720p (1280x720) or 1080p (1920x1080) resolution. Some webcams can even support as high as a full 4k (3840x2160) resolution. Different vendors also offer a variety of USB-connected webcams whose quality is fairly good.
Monitor Resolution

Good screen resolution is not a major requirement, but a nice-to-have. Bigger, high-quality displays will allow you to view presentations and reports, share files, and collaborate with ease. It will also let you see the faces of other meeting attendees better. Fifteen-inch monitors are an excellent place to start, and you can even go bigger, depending on your needs. You can also go for dual displays that can mirror the display on another computer screen or use a separate projector for boardrooms.
Microphone

A good microphone can make all the difference in your virtual calls. It ensures that other people in the conference get quality audio, resulting in better communication and productivity. Some of the newer laptops have built-in microphone arrays that pick up sound better and are capable of noise cancellation. These arrays may possess unidirectional or omnidirectional microphones that record the sound output from various angles.

The Macbook Pro and Microsoft Surface are two laptops that boast outstanding audio quality. The built-in microphone in both devices is superb—you know it sounds good on the other end of that call.
If your laptop doesn't have a decent built-in mic, you can instead use an external headset or a USB condenser microphone. You can configure these microphones for your video-calling software for studio-grade, professional sound quality.
Which Video Conferencing Equipment Is Right for You?
It pays to use the latest gadgets when you're working remotely. However, if you don't have the resources at this point, there are still ways to optimize your computer for video conferencing.
You can start by upgrading individual parts or connecting auxiliary devices to your computer to augment its performance. You can also calibrate your built-in microphone or webcam to improve audio and video quality. You don't always have to buy the latest laptop to replace your old device.
You can count on ITS to provide you with sound advice on how to get the most out of your office technologies. Whether you need to overhaul your systems or need a few upgrades, you can rely on our technical expertise and service. Schedule a call for a free technological assessment to find out how we can help you get to where you want to be with your technology.