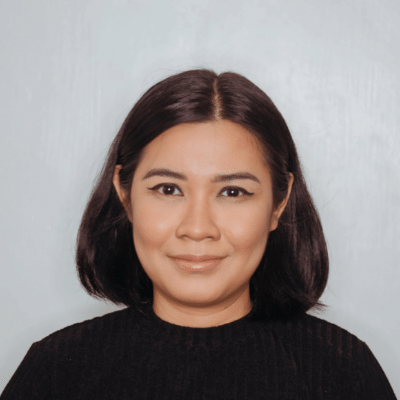 Bring Your Own Device: Top Risks Involved and Protecting Your Data
In today's remote work environment, allowing employees to use personally-owned devices for work has become the norm. But is it putting your company data at risk? Learn about the risks of BYOD and how to secure your data by reading this article.
---
In today's digital realm, giving employees the flexibility to work in different environments isn't just a privilege; it has become critical to an organization's success.

However, enabling your employees with the freedom to work from anywhere comes at a cost. Mobile devices and laptops are perfect for remote work, but for small businesses, the price of issuing equipment to every employee can be a limiting factor.
Allowing employees to work using personally-owned devices seems like a viable answer to this problem. BYOD (Bring Your Own Device) has become an attractive proposition for businesses, and for good reason. Apart from the cost efficiency, companies are also finding that BYOD can boost productivity and morale as a knock-on effect.
The problem is, it's challenging to secure your data and technology infrastructure when devices gaining entry into your internal network are beyond your complete control. At Intelligent Technical Solutions, our clients often raise this issue with us, and we've helped them mitigate BYOD risks by managing their technologies.
Through this article, we aim to answer some of the most common questions among organizations considering implementing BYOD, such as:
What are the risks associated with BYOD?
What are some security best practices that you can apply to mitigate such risks?
Understanding the Risks of BYOD
Conflicts between end-users and IT departments accountable for managing and securing data will always be present. While enterprise mobility management (EMM) processes have improved tremendously over the years, some compromises must be made.

Potentially it could be a lot cheaper for a company to allow workers to use their own devices rather than buy and issue a bunch of phones to them. But while there's less complexity to managing them, there are also fewer guarantees from a security standpoint.
Below are some of the most common risks involved with BYOD:
Turnovers

If you have an employee who resigns and has their work email on their phone, what guarantee do you have now that they removed it and didn't have any access to that anymore? Maybe they can pull their contact list or try to take some emails off of there, whereas if it's a work-issued phone, you know the other side of it.
Lost or Stolen Equipment

Due to their portability, phones and laptops can be left behind or stolen. The loss or theft of a device can quickly become a major inconvenience if any of the company data on it were illegally accessed when they got into the wrong hands. In the event that a device is lost, this can also lead to data loss if the data has not been adequately backed up.
Outdated Devices/Unpatched Software
Not everyone is knowledgeable about cybersecurity; some employees are not keen on updating their devices, operating systems, or anti-virus software. As we all know, unpatched devices and software lead to vulnerabilities that enterprising hackers exploit.
Employee Negligence

Like what was mentioned before, not all employees have good digital hygiene. Some, for example, may sideload applications on their devices or access network files over unsecured Wi-Fi connections, which can open your company data up to potential security risks.
Legal Issues
An organization may suffer reputational damage from a security breach or data leak stemming from an employee-owned device. They may also face penalties, not to mention litigation from various parties whose information was compromised due to the attack.
One thing to bear in mind is that BYOD trends are constantly changing. Mobile device management (MDM) applications and features are updated each year, affecting the organization. Besides, discussions about privacy and security and user expectations and regulations are always evolving. All of these factors should be considered when evaluating your company's BYOD risks.
How to Secure Your IT Environment?

The BYOD phenomenon is here to stay. Here are some ways to keep secure on BYOD equipment:
Set clear boundaries and policies.
Make sure that the conditions and consequences of using personally-owned devices are explicitly stated in your BYOD policy. Communicate to employees what applications and devices are permitted, who owns the data on the device, and outline security requirements for the end-user.
Take inventory of all devices accessing the network.

BYOD devices are usually administered with the use of a mobile device management (MDM) product. Ensure that all BYOD devices are enrolled in an MDM program at your company to streamline their monitoring and configuration.
Enable multi-factor authentication (MFA) on all corporate accounts.
MFA establishes an added layer of security that protects accounts from unauthorized access and network intrusions. It validates users' identity to ensure that the right user is logging into an account.
Keep backups of company data stored on BYOD devices.
While a good BYOD policy can reduce the risk of a security breach, organizations need to have a process to preserve the integrity of their data. They should have a comprehensive backup regime to defend against data loss and have the capability to recover data in the event of disasters or cyber-attacks.
Limit user access to corporate data.

Adopt the principle of least privilege on all user accounts accessing network resources. Users should only have access to files and software that will allow them to perform their specific functions.
Keeping Your Company Safe from BYOD Risks

The risks of a BYOD environment are inevitable, considering that you will never have complete control over employees' devices, even with the existence of a mobile device management (MDM) process. The latter can help monitor access and increase security on employee-owned devices, but it comes with its own set of challenges.
Here at ITS, we enforce strong security controls that separate end users' work and personal data. We accomplish this by deploying an MDM program and implementing stringent BYOD policies for our employees' and clients' IT environments.
You may read our article on MDMs to know more about implementing MDM platforms and whether it is suitable for your business. If you have any more questions as to how to implement a BYOD policy or MDM program for your organization, you may also talk to one of our client support representatives for assistance.