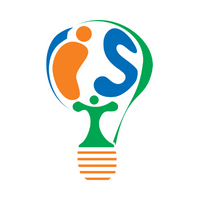 Ultimate Guide to Transitioning Back into the Workplace
Returning to the office is a welcome move for businesses that have struggled to cope with remote work and disruptions like travel restrictions and social isolation caused by the COVID-19 pandemic. However, transitioning back into the workplace can be dangerous if done haphazardly.
Here are the essential considerations to ensure a safe and successful reintroduction to office life.
1. Reorganize your physical office setup

Reopening workplaces doesn't mean all restrictions imposed to curb the spread of the virus will be lifted. Businesses must still observe basic hygiene, increased sanitation, and social distancing regulations.
For instance, you will need to reconfigure your workplace so there's at least a six-foot distance between workstations. If this isn't possible, consider installing physical barriers or partitions between workstations or limiting the number of employees and visitors inside the office at a particular time.
And if you issued employees new company devices or allowed them to bring home office equipment during the remote work arrangement, remind them to bring these along once they return to the workplace.
2. Review infrastructure needs
For most organizations, the infrastructure needed to support an on-site workforce is different from what its remote counterpart requires. Therefore, effective platforms that enable communication, connectivity, and collaboration among distributed teams are essential to ensure employees successfully perform their tasks.
You can provide on-site and remote employees with tools that let them easily connect and work with one another despite being apart. For instance, a real-time collaboration platform like Microsoft Teams will allow your distributed teams to work together on a project simultaneously and share files over the internet easily. You can set up a session for exploring different productivity applications with an expert like ITS to make sure your business utilizes those that best fulfill your needs.
3. Promote employee safety and well-being
It's imperative that you always put first the safety and well-being of your employees as they transition back into the office.
Increase sanitation efforts
It's important to clean and disinfect the spaces and objects in your workplace. The Centers for Disease Control and Prevention (CDC) has provided detailed instructions on how to do so, and they also released a list of EPA-approved disinfectants known to be effective against the COVID-19 virus.
Sanitize as often as necessary and keep communal spaces clean at all times. It also helps to provide your employees with wellness and protection packages that include face masks, hand sanitizers, and other essentials. Doing so will not only keep your employees safe but your customers as well.
Manage employee numbers
It's safer to have staff come back to the office in batches. A large number of employees returning to a shared workplace puts them at a huge risk of being exposed to the COVID-19 virus. Think about which roles and functions are needed on-site, and consider letting them work in shifts. This way, you can accommodate returning employees while still limiting the number of people inside your office at any given time.
Since there may be employees who are afraid of returning to work, it's well worth clearly communicating the steps you are taking to ensure their safety and security once they return to the office.
Allow some employees to continue working remotely working

One way to limit the number of employees inside the workplace is to allow some of them to continue working remotely. If you have employees in their 60s or older, or employees who have serious underlying health conditions, it's wise to allow them to continue working from home or remain on leave until it's safe to return.
The same thing goes for those who aren't comfortable traveling or returning to the office yet. As an employer, it's good practice to prioritize your staff's welfare and accommodate them where possible. They can still perform their roles and duties in the safety of their own homes.
Despite COVID-19 restrictions gradually being relaxed, the Occupational Safety and Health Administration still recommends minimizing face-to-face contact and "making telework available when possible and feasible with business operations."
Rebuild workplace morale
Your office will feel like a different place once employees settle into the new normal. It's important that you regularly communicate and review policies that support the changes necessary for your employees' health and comfort.
Give returning employees plenty of time to get reacquainted with working in an office. Many of them have probably developed their own teleworking routine, so they'll have to get used to traveling to work and sharing a space with colleagues again.
Look out for employee welfare
It's well worth regularly communicating with employees and letting them know the steps you are taking to prevent, monitor, and respond to any COVID-19-related risks in the workplace. Doing so will help them to get back into the swing of things and allow your business to eventually operate as normal.
One way to stay connected with your distributed workforce is by using a Voice over Internet Protocol phone system. This technology enables users to make and receive phone calls using any internet-connected device, allowing them to easily reach out to colleagues and customers, whenever and wherever.
Need more help transitioning?
We at Intelligent Technical Solutions can help you leverage technology to ensure that your business safely and successfully transitions back into the workplace. Call our experts today.