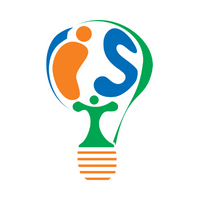 Preparing for Long-Term Remote Work After the Pandemic
Due to the almost 50% of workers across the US now working from home, this number was over double the remote workers in 2017. In this article, learn how to prepare for long-term remote work.
Even after the pandemic has started to subside, many remote workers will have reservations about physically returning to the office. These people may be more vulnerable to illness than others, or they live with someone who is, and they don't want to risk bringing the virus back to them and possibly killing them.
Remote work is here to stay, possibly permanently. Some large companies such as Twitter have announced that their entire operation will stay remote permanently.
To maintain a remote workforce for the long term, there are three pillars you will have to put in place to support a remote workforce.

1. Remote Workers Will Need Network Access That's as Fast and Secure as Office Workers' Connections.
To prepare for the spike of online workers, IT managers may have ordered a large number of VPN licenses and additional security measures to connect people to the network securely.
The business will most likely have to invest in higher-speed and higher-capacity networks to keep up with the high amount of remote connections accessing the server.
2. Remote Workers Will Need Top of the Line Collaboration Solutions
Every remote worker will need consistently reliable access to software that allows for seamless collaboration, such as video chat, email, screen sharing, document sharing, synced work calendars to schedule meetings, and other messaging and collaboration apps.
If remote workers can't be in the office physically, they will need every tool to replicate every critical piece of that physical presence in a virtual space; this means being able to collaborate with their colleagues to complete their projects seamlessly.
3. Remote Workers Need Secure Devices and Connections
Remote workers are no longer under the security umbrella of their corporate network. In that case, remote workers will need to beef up security on their home networks and devices.
Workers at home will have to take extra steps to secure their home network and install security software, like firewalls and anti-malware programs on all of their WiFi-connected devices (especially ones that access the corporate network.)
Benefits of Working Remote
Though the rush to work from home came as a response to the pandemic, this new way of working has benefited society in many ways. They have benefited:
Workers in the form of job satisfaction

Employers in saving money on unused office space

Society in general with reduced carbon emissions (from less commuting.)
With these undeniable benefits for everyone, there is no doubt that remote work is here to stay. Contact us today to make remote work more productive for your business.