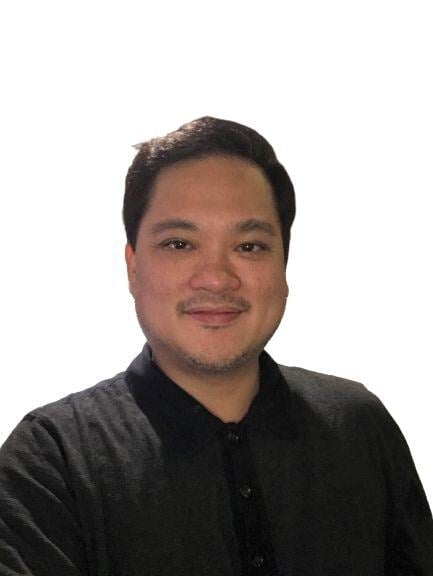 Pros And Cons of Cloud For Your Business
The cloud is not a physical entity, but instead is a vast network of remote servers around the globe that are hooked together and meant to operate as a single ecosystem. Learn more to understand the Pros and Cons of Cloud for your Business.

In this article you will learn:

What is the Cloud?

What are the Pros of Cloud for Your business?

What are the Cons of Cloud for Your business?
Ever lost your phone or it went swimming without you? Aside from photos and videos of your favorite child, losing phone numbers was probably the hardest part. If your phone was backed up in the cloud, all of the problems above would have been avoided.
From a business perspective, cloud computing technology has become something every company uses or aims to switch to. Cloud setups have been customized to the needs of each organization. If it's a public cloud, a private cloud, or a hybrid cloud, all three types are enough to rock the planet. Cloud computing is a business solution that many fast-growing organization uses.
From storage to software to security, cloud services take over almost every element of technology. And with the pandemic affecting businesses, cloud storage is probably here to stay for some time and worth considering. Despite concerns about cloud storage protection, many companies assume that cost savings, flexibility, and disaster recovery are more important than the associated risks.
Here at ITS, we help businesses decide if they want to transfer to the cloud, and help them transition as seamlessly as possible.
What Is The Cloud?

The cloud is a term used to describe a global network of servers, each with a unique function. The cloud is not a physical entity, but instead is a vast network of remote servers around the globe that are hooked together and meant to operate as a single ecosystem.
These servers are designed to either store and manage data, run applications, or deliver content or a service such as streaming videos, webmail, office productivity software, or social media.
According to Microsoft, "Instead of accessing files and data from a local or personal computer, you are accessing them online from any Internet-capable device—the information will be available anywhere you go and anytime you need it."
What Are the Pros of Cloud for Your Business?

1
. Less is more.
Say Goodbye to expensive systems. Cloud hosting allows companies to have a limited expense. When anything can be done in the cloud, the workers' local systems have even less to do with it. It saves the dollars wasted on expensive gadgets.
2. Access from numerous options.
Another benefit of cloud computing is accessing the cloud environment not just from the system, but also from other awesome options. These choices include laptops, iPads, netbooks, and even cell phones. It not only enhances productivity but also improves the services offered to customers. Orders, records, and important files requested are accessible via one touch.
3. Software expenditure savings.
Cloud computing reduces the high expense of enterprise software. Computer numbers are now stored on cloud servers. It reduces the need to purchase costly software and pay for licensing costs. The time-to-time software update feature preserves your company's time and resources.
4. Cooked food.
The cost of hiring new workers is not influenced by the installation, implementation, and arrangement of the new equipment. Cloud apps are right at the desk of workers who are ready to let them do all the work. Cloud devices are like cooked foods.
5. Lowers the expense of conventional servers.
the cloud for the enterprise reduces the immense costs for the enterprise servers at the front. The added costs associated with increased memory, hard disk space, and computing power are all abolished.
6. Data centralization.
Centralized data is another primary advantage of cloud services. Information for various projects and branch offices is stored.
7. Data Recovery.
Cloud computing providers allow automatic data backup on the cloud system. Data recovery when a hard drive crash is either not feasible or may cost a massive amount of dollars or a waste of valuable time.
8. Sharing Capabilities.
All of your important documents and files can be emailed and shared whenever needed. So your physical presence is needed less.
9. Cloud Security.
The cloud service provider chooses only the most secure data centers for your details. In addition, there are proper auditing, passwords, and protection for confidential information in the cloud.
10. Free Cloud Storage.
Cloud is the best way to store all of your important information. Storage is unrestricted, infinite, and safe forever, unlike your system.
Now that we've discussed the benefits of moving your business to the cloud, let's discuss the things to watch out for.
What Are the Cons of Cloud for Your Business?

1. Reliance on Net Connection.
For cloud computing, an internet connection is a must to access your valuable data.
2. Low Bandwidth Non-tolerance.
With a low bandwidth net, the benefits of cloud computing cannot be used. Even high-bandwidth satellite connections can sometimes lead to poor performance due to high latency.
3. Affected Quality.
The internet is used for a variety of reasons, such as listening to the audio, watching videos online, downloading and uploading heavy files, printing from the cloud, and listing. The quality of cloud computing connections can be affected when a lot of people use the network at the same time.
4. Security Issues.
Cloud computing keeps your data secure. However, the assistance and advice of an IT consulting firm are important for maintaining complete security. Otherwise, the business can become vulnerable to hackers and threats.
5. Non-negotiable agreements.
Some cloud computing vendors have non-negotiable business contracts. It can be detrimental to a lot of businesses.
6. Cost Comparison.
Cloud software may look like an affordable option when compared to an in-house software installation. However, it is important to compare the features of the installed software and cloud software. As some specific features of cloud software may be missing, this may be essential for your business. You may be charged extra for unrequired additional features.
7. No Hard Drive.
We really don't need a hard disk on our computers if we can get to the server faster. But some people who use programs can't do it without a hard drive attached.
8. Lack of full support.
cloud-based services do not always provide proper customer support. Vendors are not available on e-mail or phones and want consumers to rely on the support of the FAQ and the online community.
9. Incompatibility.
Software incompatibility issues sometimes arise. As with some applications, tools, and software connected to a computer.
10. Minimal Flexibility.
Applications and services run on a remote server. As a result, cloud computing companies have minimal control over both the software and hardware functions. Applications can never be run locally because of remote software.
People also search for:
Are You Considering Moving to the Cloud?
Cloud has become a mandatory part of every business venture. Careful precautions and efforts can minimize the disadvantages of cloud computing.
It's true that cloud computing rocked the business world and the pros outweigh the cons of cloud computing.
Minimized costs, easy access, data backup, data centralization, shared capabilities, security, free storage, and quick testing speak for themselves. The argument is even stronger with enhanced flexibility and reliability.
Are There Tasks You Can't Take Care of in the Cloud?
Our technicians specialize in boosting workplace mobility while maintaining security.
Meet Up -

Talk to our experts so we can recommend the cloud solution to stretch your business goals.

Team Up -

We will implement a plan to optimize employee flexibility and data integrity.

Scale Up - Enjoy cloud solutions with unlimited scalability, zero hardware maintenance, and day and night support by the experts.
Contact us today for a FREE cloud readiness assessment to learn more about how we could get your business up and running in the cloud.