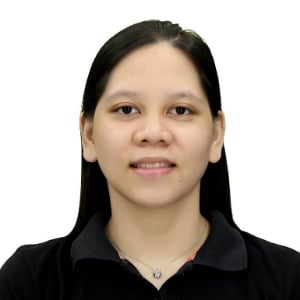 Top 5 Reasons to Move Your Business to the Cloud in 2024 [Updated]
This post was originally published on September 27, 2021 and has been revised for clarity and comprehensiveness.
Do you find your business struggling to keep up with the many changes in the modern business landscape? Are you concerned about lagging behind your industry competitors? Do you want to stay a leap ahead?
If you answered yes to these questions, you should review and revamp your IT infrastructure and consider adopting a cloud-first strategy.
Having a cloud-first strategy means transferring all or most of your business infrastructure to a cloud computing platform such as Google Cloud or Microsoft Azure; your resources will become accessible wherever and whenever there is an internet connection.
At Intelligent Technical Solutions (ITS), we are helping fast-growing businesses move to the cloud. We see it as more than just a trend but a critical part of any business's success. In this article, we'll discuss the many benefits of moving to the cloud based on our experience.

1. The cloud is cost-effective.
Cloud computing software has a pay-as-you-go pricing scheme that is relatively cheaper than managing on-site servers and data centers.
Outdated pieces of hardware need power, monitoring, and maintenance. They must also be replaced every few years to meet industry standards. The cost of doing all these adds up to quite a large sum that may vary by the year, leaving you guessing how much you need to fund your IT.
With cloud services, you have a fixed monthly or yearly cost, which means there won't be any surprises in your finances. You also have the choice to customize your packages according to your needs and budget. You'll spend just what you need and not a single penny more.

2. The cloud increases flexibility.
The modern work model is slowly leaning towards remote or hybrid work. A 2022 Gallup survey showed that 8 out of 10 people work away from the office. Additionally, an AT&T study expects the hybrid work model to grow to 81% in 2024.
These statistics prove that people no longer need to be physically at the office to be productive, and if given a choice, the greater majority will choose to work remotely.
By moving to the cloud, your business can offer flexibility, which helps attract and retain top talent.

3. The cloud boosts collaboration.
With the rise of remote and hybrid work comes the challenge of ensuring that your members can work together efficiently and easily regardless of where they are.
The solution? Cloud migration.
With the cloud, every document and file can be accessed, shared, and updated in real-time via the internet. All in all, these small benefits of embracing tech add up and make your members more productive and your business more competitive.

4. The cloud improves security.
Security has always been and will always be an issue regardless of your size and business type. And it's understandable to be more concerned once you move your systems to the internet, free for malicious individuals to exploit.
But the truth is moving to the cloud actually improves security.
Cloud computing services such as Amazon Web Services (AWS) have built-in security capabilities that protect your resources. They also provide various opportunities to protect your data, from monitoring access to sending you automated threat notifications.
You won't have to worry too much about security incidents and breaches, especially if you augment these built-in protections with proactive cybersecurity and proper cyber awareness training for your members.

5. The cloud allows for easy scalability

.
Every business must be able to scale up or down easily.
Imagine running into capacity problems and needing to expand your on-site storage or infrastructure to accommodate this sudden influx in traffic. Doing so not only takes time but also costs money.
Now, imagine if server traffic returns to normal or unfortunate circumstances suddenly upend your business. What happens then to these expansions that you already bought and installed? They're gone to waste.
Easy and affordable scalability can be achieved with cloud computing because service providers offer on-demand capacity, storage, bandwidth, and more. That means, as mentioned earlier, you only pay for what you need when you need it.
Enhance Your Business with Cloud Computing
Cloud computing continues to grow. It's no surprise that the trend is moving upward because of the many benefits of moving to the cloud.
You can ease your transition to the cloud by partnering with a managed IT service provider (MSP) like ITS. We've helped hundreds of businesses migrate to the cloud successfully over the years.
But if you're not ready yet and want to know more, you can check out our ultimate guide to cloud computing, which is the overarching IT service for cloud migration.
Additionally, we've had other cloud-related content on our learning center that you can check out: