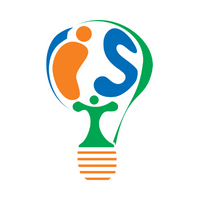 Public, Private, Hybrid: Pros and Cons of the 3 Cloud Types
In this blog post, we'll take a look at the three general types of cloud: public, private, and hybrid. Each touts distinct strengths and suits different needs, so learning more about these cloud types will help you decide which is the right one for your business.
Many businesses today are leveraging cloud solutions, as these are more reliable, scalable, and cost-effective than traditional on-premises infrastructures. If your company is still considering cloud migration, then there are several factors you'll want to consider — from the risks and benefits to the type of cloud that best meets your needs.
What is a public cloud?

Public clouds are the most common and most accessible type of cloud. Here, computing resources (i.e., hardware, software, and other supporting infrastructure) are owned and managed by a third-party cloud service provider (CSP) and delivered over the internet. Public clouds are often used to house web-based email, office applications, and online storage. Among the most popular public clouds are Microsoft Azure, Amazon Web Services, and Google Drive.
In a public cloud, you and other organizations or "cloud tenants" share the same resources. What's great is you can access these using any internet-connected device. Even better, you simply pay an all-inclusive monthly fee for the storage, security, and maintenance, and the CSP handles everything.
Among the drawbacks of using a public cloud, however, are potential security risks and service instabilities. But low costs and high scalability make public clouds a strong option for many businesses.
| Pros | Cons |
| --- | --- |
| Lower costs | Weaker security |
| No maintenance | Lack of customization |
| Near-unlimited scalability | Risks of overspending |
| Highly reliability | |
Related article: The Ultimate Guide to Cloud Computing
What is a private cloud?

Unlike a public cloud that is available to anyone, a private cloud comprises computing resources used exclusively by a single organization. This cloud environment can reside at the organization's on-site data center, or it can be hosted by a third-party CSP.
In a private cloud, your services and infrastructure are maintained on a private network. Only your business has access to your private cloud and can manage it, which presents fewer external security risks. What's more, all hardware and software are dedicated solely to your business. In this way, you have greater control over your resources. You are free to build and configure your private cloud any way you like — for instance, you can use any operating systems and applications you prefer and allocate resources to meet specific requirements.
Private clouds are often used by government agencies, financial institutions, and other businesses in heavily regulated industries to ensure they remain compliant.
| Pros | Cons |
| --- | --- |
| Greater flexibility | Higher costs |
| Improved security | Requires continuous support and maintenance |
| High scalability | |
What is a hybrid cloud?

A hybrid cloud combines a public and a private cloud, which are linked to allow data and applications to be shared between them. Ultimately, a hybrid cloud provides your business with greater flexibility. Not only do you get the level of control and performance of a private cloud, but you also have access to a public cloud that augments your workloads and provides additional scalability.
The downside of using a hybrid cloud is that it requires you to monitor and manage multiple platforms to ensure that they are all working together seamlessly. A team of knowledgeable in-house IT technicians or a Managed Services Provider can help you stay on top of these platforms and make sure your business reaps the full benefits of a hybrid cloud.
Pros

Cons

Control
Complex IT management (which could equate to higher overall costs)
Cost-effectiveness
Ease of migration
Which cloud type makes the most sense for your business?
It all boils down to whether you prioritize accessibility, privacy, or both. Still, costs, compliance requirements, and changing business needs will also dictate which cloud type will enable your company to evolve and grow. Contact us today and we will help you define your IT goals and needs and determine the perfect cloud solution for your business. We can simplify the complexities that come with cloud solutions, and help you start your business's journey to the cloud.
You can also download our FREE eBook to learn more about how we could get your business up and running in the cloud.