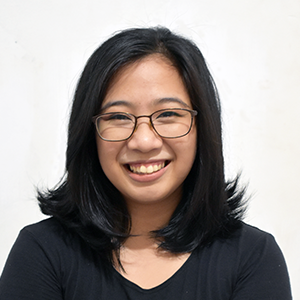 Microsoft Defender for Cloud Apps Explained for Businesses
Cyber-attacks have risen to the point where MFA has become the standard for businesses. It's only a matter of time before your business is attacked – it's no longer enough to hope hackers pass you by.
With this in mind, companies need to protect their data, and an IT team needs a great toolkit to do that. At ITS, we use federal-grade security programs to keep our clients safe from cyber-attacks.
And part of a great toolkit is the Microsoft Defender for Cloud Apps. But, before getting started with Microsoft Defender for Cloud Apps, you need to answer the following questions:
What is Microsoft Defender for Cloud Apps (Cloud Application Security)?

What are the features of Microsoft Defender for Cloud Apps?

Who needs Microsoft Defender for Cloud Apps?
By understanding what Microsoft Defender for Cloud Apps is, you'll be better prepared to protect your company from data breaches.
Read "What is Microsoft Defender for Office 365? (A Beginner's Guide)"
What is Microsoft Defender for Cloud Apps (Cloud Application Security)?

Microsoft Defender for Cloud Apps is a security offering from Microsoft (formerly known as Microsoft Cloud Application Security or MCAS). It protects your network by managing all the cloud applications your users access.
The primary function of Defender for Cloud Apps is to help you govern Microsoft apps and third-party services.
It does that by:
providing data visibility

giving control over data travel

having analytics to identify & combat cyber threats
It also seamlessly integrates with other Microsoft security offerings under Microsoft Office 365 plans. It aims to simplify the management process by keeping the tools centralized.
But what exactly are the features of Defender for Cloud Apps?
What are the features of Microsoft Defender for Cloud Apps?
Defender for Cloud Apps organizes its features into three functions: discover, investigate, and control.
Discover Features
Discovered features are aimed at shedding light on the behaviors of your users. You do this by:
1. Seeing third-party applications used
In Microsoft Defender for Cloud Apps, tech administrators see what apps users use, even if your company does not manage them.
2. Checking the risk level of third-party applications
Defender for Cloud Apps checks the risk level of each app. Does it comply with safety standards? Does it have a privacy policy? How does the app use data? Where is the third-party application based?
Then, it ranks each app on a scale of 1 to 10. The higher the score, the more secure the app.
3. Monitors user & app behavior
Defender for Cloud Apps keeps a log of each user's IP address. It monitors what apps they're on, how much data is sent to the app, and who used which app the most.
4. View sanctioned, unsanctioned, and monitored apps.
You can categorize each app based on the level of trust you have in it.
Sanctioned applications are applications you've allowed employees free reign to use, while unsanctioned applications are applications you're blocking. Monitored apps are apps you're keeping track of while waiting to see if you need to sanction in the future.
Investigate Features
Investigate features help get a deeper insight into your organization's cloud usage data. You can:
1. Keep a running activity log
You can monitor the following details:
Who accessed what files/applications

What kind of device they're using

What IP address they're on

Where they accessed the files from
Details like these are necessary for pinpointing suspicious activity.
2. Monitor file access
Aside from the previous details, you can also monitor who is accessing specific files. You'll see who downloads each file, the details of the file, and the file's level of security.
Control Features
Whew - that's a lot of data! And all that collected data has to be used for something.
After discovering and investigating user behavior for cloud applications, the control features help administrators manage possible security threats.
1. Create policies for potential anomalies
Defender for Cloud Apps looks for potential problems based on preset rules. You can also create your own policies that monitor suspicious behavior.
Basically, Defender asks, is a user and an app behaving as it should be? Are any confidential files being uploaded or shared with unauthorized users? Are risky IP addresses popping up? Any weird, impossible shifts in location or user behavior?
2. Alert admins for possible anomalies
Once Defender for Cloud Apps sees something suspicious, it sends a notification to authorized users. You can choose where and who to send the message to.
It can also link up with Power Automate. Linking Defender for Cloud Apps with Power Automate lets IT staff automate actions – like messages sent out, programs quarantined, or suspended users.
3. Monitor all alerts
A dashboard with all your organization's alerts is also available. Everything is available at a glance. It lessens the chance of missing a critical warning.
Who needs Microsoft Defender for Cloud Apps?

And sure, you can do a ton of stuff on Defender for Cloud Apps. But do you need it? Who will find this the most useful?
The following businesses benefit most:
Businesses protecting sensitive data

Businesses practicing

proactive IT

Businesses implementing an IT policy

Businesses tracking security details for

cyber insurance
Kyle Ramirez, an ITS San Francisco Technical Sales Engineer, chimed in with his advice.
"For clients who don't yet have an IT governance policy like acceptable data use policy, this [Microsoft Defender for Cloud Apps] can be really helpful," he said. "It can help determine what your policy should be. It's good to get a snapshot of where you're at now."
Ramirez pointed out that real-time data is helpful for policy decisions.
"You can say, 'Oh, 50% of our users are using Google Drive, and we didn't even know it.' Now that will help inform your policy decision. Leadership can say that that's not OK anymore because we can't scan it," Ramirez explained.
Defender for Cloud Apps also boosts an organization's security identification process.
He said, "If you're trying to identify the apps that your users are using, this can help you kind of go down the first row of that identity process."
"But for clients that already have an IT data use policy or are maybe required by their partners to ensure they're not using specific services, this would help IT enforce those policies."
Need more information about Microsoft Defender?
Overall, Microsoft Defender for Cloud Apps protects your web applications by creating a separate point of entry for users.
It's useful for businesses protecting sensitive data, practicing proactive IT, implementing an IT policy, and tracking security details for cyber insurance.
And it comes bundled with Microsoft's in-house security option: Microsoft Defender.
This is excellent news for businesses in the Microsoft digital ecosystem or plan to migrate to Microsoft.
But, as our clients at ITS can attest, it's always important to know what you're getting into. Read about the other Microsoft Defender Products such as Microsoft Defender for Office 365 to better understand what you'll get out of Microsoft Defender.