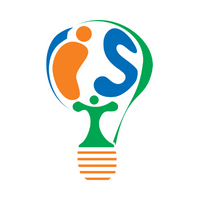 10 Things to Consider Before Moving Your Business to the Cloud
The cloud has made access to myriad information and resources simpler than ever. And with the COVID-19 pandemic forcing many organizations to innovate how they must serve and reach out to their customers, cloud adoption has become widespread.
Moving your business resources to the cloud is a great solution if you need to modify your IT environment often to meet changing demands or difficulties. The cloud also allows you to save on substantial costs. This is because cloud service providers (CSPs) grant their clients access to IT resources that may otherwise be too costly for businesses with a limited budget to purchase and maintain.
What should you consider before moving to the cloud?

It is easy to see how the cloud can be beneficial, but you must also factor in the amount of work required to migrate your business resources and processes online. Don't fret! We came up with a checklist of the major areas you need to consider and address to ensure a smooth and successful transition to the cloud.
1. Your objectives
What are your goals for moving to the cloud? Is it to supplement your on-premises (on-prem) storage? To house your apps? To implement a backup and disaster recovery system?
Whatever your objectives are, make sure that these are aligned with your overall business strategy, and that your on-prem resources are or may soon be insufficient to support these goals. For instance, if your on-prem storage devices still have a lot of room, then it may be wasteful to pay for cloud storage.
It's a good idea to think long term when setting your goals, and it's well worth enlisting the help of an expert managed IT services provider to figure out what your business must achieve, technology-wise.
2. Your existing IT resources
Conduct an inventory of the cloud and non-cloud resources that make up your IT infrastructure. Then do an audit to see what already works, what can be improved, and what needs to be replaced by cloud services.
While a traditional IT infrastructure allows you to maintain full control over your business applications and data, it requires extensive in-house management by trained personnel. What's more, running a traditional IT infrastructure is expensive, as you shoulder the costs of buying, maintaining, upgrading, and supporting your on-prem hardware. But for cloud-based storage, you can rely on professionally managed data centers to provide you with the resources you need for a flat monthly fee.
3. Your computing power
With cloud solutions, all computing is done on powerful remote servers, which means applications can run faster. This also means you can easily run multiple programs at the same time. The increased computing power and reduced latency are especially helpful in increasing your business's efficiency and productivity.
4. Your staff

Most people don't realize how much of what they do, such as storing files in Dropbox and creating documents on Google Docs, is already in the cloud. Letting your employees know this can make them less resistant to cloud migration.
Furthermore, you need to know what tools and applications your staff are already familiar with. If, for instance, they've been using desktop versions of Microsoft Office for years, then shifting to Microsoft 365 should pose no problem for them.
What's great about the cloud is that it offers greater opportunities for your employees to collaborate with one another and increase knowledge sharing. Constant collaboration can stimulate innovation, which can then enable them to provide better services and experiences for customers.
5. Your IT management
Business owners and managers often mistakenly assume that the cloud is something that they can just set up and forget. On the contrary, you need IT admins who specialize in cloud administration — or a managed cloud services provider that will manage your cloud for you. Upkeep and maintenance are still necessary to be able to successfully leverage the power of the cloud.
Related article: The Ultimate Guide to Cloud Computing
6. Your budget
Cloud services are relatively inexpensive, but it is easy to overspend on increased storage and additional services. By not being careful with their IT spending, many small- and medium-sized businesses (SMBs) suffer bill shock, which makes them leave the cloud and revert to their traditional IT infrastructures.
Again, vigilant IT management is key to making the cloud cost-effective for your business.
7. Your cybersecurity
CSPs uphold stringent cybersecurity standards, but you share the responsibility of protecting your assets in the cloud. Here's a list of things you should do throughout the cloud migration process.
| | |
| --- | --- |
| Time Frame | What You Need to Do |
| Before moving to the cloud | Vet your CSP candidates. |
| During cloud migration | Choose the proper cloud migration solution, correctly configure your cloud, and oversee the migration process. |
| Maintaining your cloud | Train your employees on good cyber hygiene practices, implement strong access controls, and consistently monitor your IT systems. |
Related article: Top 15 Cybersecurity Best Practices
8. Your local security
If you can't maintain physical security for your on-prem devices, your resources are better off stored in the cloud. A key advantage of cloud solutions is that your data is safe from local disasters like fires and power outages. What's more, your data is stored in a highly secure facility that is also maintained 24/7 by a team of certified technicians.
9. Your internet service provider

You can access company data, systems, and networks in the cloud using any internet-connected device from any location. A stable internet connection is necessary to ensure reliable access to your cloud-based resources.
10. Your legal obligations
Data privacy laws may play a part in which CSP you'll choose, especially if laws require that cloud servers be in a specific jurisdiction. To illustrate, nations such as China, France, Germany, Indonesia, Russia, and Vietnam require that data pertaining to their citizens must be kept on physical servers inside their borders. Their legal argument is that it's in their citizens' best interest that they safeguard personal data against misuse, especially misuse done beyond their respective jurisdictions.
Ready to Move to the Cloud?
It's equally important that you partner with a CSP that knows the ins and outs of your industry. This is to ensure that they can help your business remain compliant with industry standards and regulations that are put in place to safeguard your organization, employees, and customers.
Many SMBs rely on ITS for their cloud needs. Call us today for a FREE technology assessment, or download our FREE eBook to learn more about how we could get your business up and running in the cloud.