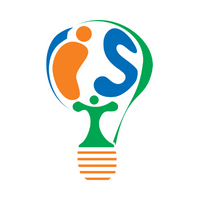 4 Biggest Cloud Computing Myths
Misconceptions about cloud computing are everywhere, according to Stephen Shramo, a managed IT services tech from Intelligent Technical Solutions.
"The whole idea that cloud computing is completely different than what came before, that's a pretty common myth," Shramo says. "It's still a server, but it's sitting somewhere else, as opposed to sitting in the back of your office. Cloud is just the newest iteration of that."

Because it uses cutting-edge technology, cloud computing is fast, secure, and flexible. That can offer a business a significant edge over the competition. But leveraging those advantages requires dispelling the biggest cloud myths.
Myth #1: Data on the Cloud Isn't Secure
Security is frequently a top concern in discussions of cloud computing. But in many ways, data stored on a cloud server is actually more secure than data stored on a company's on-premises server.
"With an on-premises server, anybody who has physical access could walk in there and start unplugging things, pressing buttons, and causing problems," Shramo says. "But we have our own hosted cloud for our customers. We have complete control over it. We can make sure everything is buttoned down properly."
Intelligent Technical Solutions utilizes a state-of-the-art cloud facility to protect data against power outages, fires, floods, earthquakes, tornadoes, lightning, theft, and other risks. Plus, the system is monitored around the clock to make sure that everything runs seamlessly.
Myth #2: Cloud Is Slower

It's crucial to have an expert managed IT services provider explain all of your options for cloud solutions. Building in multiple redundancies and high-speed fiber internet helps keep your business operating at peak efficiency.
"Some people don't realize that when everything is on the cloud, your internet speed becomes far more important because you have to go through the internet to get to it," Shramo says.
Besides being faster, cloud computing also offers an additional benefit: it allows workers in multiple locations to work together as if they were in the same office. That can provide a huge efficiency boost for businesses with several offices or employees working in the field.
Myth #3: Cloud Is Much More Expensive

Cost is the number-one driver for cloud migration, according to a recent CloudEndure study, even more, crucial than security or high availability. That's partly because cloud costs are much more predictable than traditional on-premises servers.
The average lifespan of a server is less than five years. But it could unexpectedly fail at any time. When it does, the replacement cost is often tens of thousands of dollars.
But with cloud computing, there are no unpleasant surprises. Hardware upgrades happen seamlessly and automatically, while the costs remain steady month over month.
Plus, cloud computing is scalable, allowing a business to pay for only what they need as they grow.
Myth #4: Cloud Migration is Difficult

The top challenges of cloud migration, according to a 2017 CloudEndure study, are: minimizing downtime, staying within budget, and performance impact.
Intelligent Technical Solutions can help your business overcome all three challenges. Find out how your company can migrate to the cloud quickly and effortlessly with ITS, a leading managed IT services provider.
Contact ITS for a free consultation today. We set up, maintain and secure the technology of small and mid-size businesses. Our mission is to help businesses thrive by managing their technology.