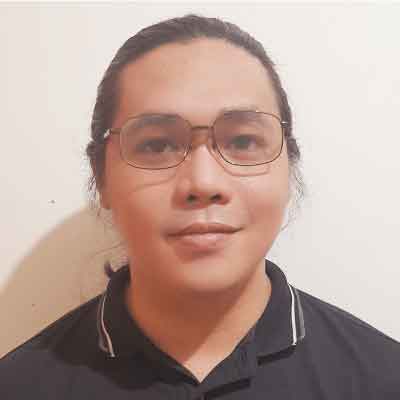 5 Best Cloud Managed Service Providers for 2023
If you're reading this right now, you already know how managed cloud services can help your business enhance its operations. It allows you to tap into a robust cloud infrastructure without the hassles of maintaining it. However, choosing the right cloud managed service provider (CMSP) is easier said than done.
The market is saturated with providers offering highly specialized solutions with widely varying pricing models and services. Sifting through all that while evaluating each provider's track record and capability can be overwhelming. Nevertheless, finding the one that aligns with your company's unique scalability, security, and compatibility requirements is crucial.
Intelligent Technical Solutions (ITS) has years of experience offering managed cloud services as well, but we understand that our services can't fulfill everyone's needs. That's why in this article, we'll help you make a smart decision when choosing a CMSP. To do that, we'll share our list of the top five providers in the business (excluding us), arranged in alphabetical order.
Top 5 Cloud Managed Service Providers
The CMSPs included in our list were selected using criteria such as Gartner Peer Insights ratings and reviews, years of service, awards and accolades, service offerings, and more. Check out our top picks (in alphabetical order) below:
1. Accenture

Year Founded: 1989
Description:
Accenture is a professional services company specializing in IT services and consulting. It has global capabilities but mainly serves Europe, North America, and APAC. The company can help with multi-cloud use cases and supports Amazon Web Services (AWS), Microsoft Azure, Oracle Cloud, Google Cloud Platform (GCP), and more. They offer a full stack of infrastructure managed services, including managing, hosting, migrating, and evolving infrastructure in the cloud.
Notable Awards and Accolades:
Ranked No. 1 on Brand Finance Most Valuable IT Services Brands (for five consecutive years)

Fortune's World's Most Admired Companies No. 1 in IT Services (for ten consecutive years)
Services Offered:
Cloud data and AI

Cloud infrastructure

Cloud transformation

Cloud security

Application managed services
Main Office Address: 1 Grand Canal Square, Dublin, Ireland
Service Locations: Global
Gartner Peer Insights and Number of Reviews:
⭐⭐⭐⭐ 4.5 Stars, 570 Reviews
2. Capgemini

Year Founded: 1967
Description:
Capgemini is a multinational IT services and consulting company headquartered in Paris, France. They also serve businesses across the globe but primarily serve Europe and North America. The company offers enterprise-grade managed cloud services for infrastructure as a service (IaaS), including backups and technical support. It also helps organizations manage cloud platforms like AWS, Microsoft Azure, GCP, and Virtustream.
Notable Awards and Accolades:
Recognized as a Leader in the Avasant RadarViewTM for Intelligent Automation Services 2020 to 2021

Named a Leader in NelsonHall's Procurement Transformation 2021

2022 BIG Innovation Awards

Winner of the SSON Impact Award of Service Provider of the Year 2022
Services Offered:
Enterprise hybrid cloud

Cloud transformation services

Cloud security

Cloud cost optimization

Managed infrastructure services
Main Office Address: 11 rue de Tilsitt, Paris, France
Service Locations: Global
Gartner Peer Insights and Number of Reviews:
⭐⭐⭐⭐ 4 Stars, 37 Reviews
3. Deloitte

Year Founded: 1845
Description:
Deloitte combines a deep understanding of business operations, resources, and markets with world-class technology and cloud delivery and management capabilities. They have integrated teams that can rapidly deliver scalable cloud solutions to companies across various industries. They work with leading hyperscalers, including AWS, Microsoft Azure, Google Cloud, VMware Cloud, and Oracle Cloud.
Notable Awards and Accolades:
2021 Gartner Magic Quadrant for Public Cloud Infrastructure Professional and Managed Services Leader

Named one of the Best Google Cloud Managed Services Providers in 2021 by Solutions Review

ISO/IEC 27001 Information Security Management Certified Cloud Managed Services Provider
Services Offered:
Infrastructure management

Cloud security

Compliance management

Cloud optimization

Automation and DevOps
Main Office Address: 30 Rockefeller Plaza, 41st Floor, New York, NY
Service Locations: Global
Gartner Peer Insights Rating and Number of Reviews:
⭐⭐⭐⭐ 4.4 Stars, 21 Reviews
4. IBM

Year Founded: 1911
Description:
IBM is a multinational technology company operating in various tech industry sectors. With its headquarters in Armonk, New York, IBM is renowned for providing a wide range of services, including cloud computing, artificial intelligence, data analytics, and enterprise software solutions. The company's cloud managed services encompass a suite of solutions designed to streamline the management of cloud environments for businesses. These services cater to diverse requirements, encompassing cloud resource deployment, monitoring, optimization, and security.
Notable Awards and Accolades:
Time Magazine's Most Influential Companies of 2023

One of the Wall Street Journal's 250 Best-Managed Companies of 2022

Boston Consulting Group's Most Innovative Companies of 2022
Services Offered:
Multi-cloud management

Managed infrastructure as a service (IaaS)

Cloud migration services

Cloud governance, compliance, and visibility
Main Office Address: 1 Orchard Rd, Armonk, NY 10504
Service Locations: Chicago, Aurora, Naperville, Des Plaines, Bolingbrook, Joliet
Gartner Peer Insights Rating and Number of Reviews:
⭐⭐⭐⭐ 4.3 Stars, 618 Reviews
5. NTT Data

Year Founded: 1988
Description:
NTT DATA's Cloud Transformation services help with the design, implementation, management, and security of all cloud platforms. They offer insights into the best practices for creating and deploying secure cloud-native or modernized applications. The company's Nucleus Cloud Management Platform also enables businesses to manage cloud infrastructure with a single unified interface.
Notable Awards and Accolades:
NelsonHall Neat Leader 2022 for End-to-End Cloud Infrastructure Management Services
Services Offered:
Cloud management services

Cloud advisory services

Cloud implementation

Cloud modernization and migration services

Multi-cloud services

Cloud security services
Main Office Address: Toyosu Center Building, 3-3, Toyosu 3-chome, Koto-ku, Tokyo, Japan
Service Locations: North America and APAC
Gartner Peer Insights Rating and Number of Reviews:
⭐⭐⭐⭐ 4.5 Stars, 11 Reviews
Ready to Choose the Best Cloud Managed Service Provider?
Finding a CMSP that can support your needs is essential in helping you scale and future-proof your business. It allows you to implement, manage, and optimize your cloud platforms. They can also guide you through the process of migrating safely and securely, helping you navigate the pitfalls and mitigate any risks. Unfortunately, finding a provider that can deliver all your organization's needs can be a tall order.
Thankfully, there are a lot of outstanding providers serving businesses across the country who are ready to meet your expectations, including us. ITS has been providing reliable cloud managed services to our clients for over a decade.
Find out how we can help you meet your cloud management needs. Schedule a meeting with one of our experts for a free consultation. You can also check out our free resources about cloud managed services: