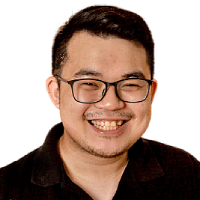 How Much Do Cloud Services Cost? [Video]
Are you interested in getting Cloud Services but don't know how much it would cost? In this video, we'll break down what determines Cloud pricing and how much each of our Cloud offerings cost.
Schedule a meeting with us to learn what kind of Cloud would be best suited for your business.
---
0:46 What major factors determine Cloud pricing?
Number of people designated to use the Cloud

Amount of data you need to store in the Cloud

Other applications you need (ex. Microsoft 365)
1:11 What are the ways of migrating to the cloud and how much do they cost?
With ITS, you can go to the Cloud in two different ways.
The first way to go to the Cloud is through Hosted Cloud.
Hosted Cloud is putting a component of your network into the Cloud. It's best for businesses that already have some technology in the office but need to have a specific thing hosted in the cloud. Clients may purchase Hosted Cloud for redundancy, speed of setting up, and avoiding the additional costs of purchasing and maintaining a server.
On average, Hosted Cloud costs $300-$600/server per month. In addition to the cost of a server would be any support agreement you have with ITS.
The second way to go to the Cloud is through Cloud Care.
Cloud Care is having your entire office environment run in the Cloud. All your line of business applications will be migrated to the Cloud. We call it Cloud Care because it's caring for everything in your business in the Cloud.
We offer two flavors of Cloud Care.
The first is Basic Cloud. With Basic Cloud, you can access your files anywhere without having to buy servers and refresh workstations. You can get this at a low monthly price and only need to pay for support at an hourly rate whenever you need it. Basic Cloud is $50/user per month and support is charged at $150/hour.
The second is Total Cloud. On top of what is included in Basic Cloud, you get unlimited support and projects. Total Cloud costs $180/user per month.
A reminder when getting Cloud Services: It takes a bit of time to get something that someone already has working in their office environment and get it recreated and migrated into the Cloud. To do that project, there's a one-time upfront project fee in all these models—Basic Cloud, Total Cloud, and Hosted Care—which is around $300-$400 per user.
3:21 How do you buy Cloud Services?
If you're interested in getting a Managed Cloud solution from ITS, schedule a meeting with us. This meeting gives us a good idea of what your business needs are and what kind of Cloud would be best suited for you.
---
Download our Ebook entitled Managed Cloud Solutions to learn more about Cloud Services and how it can help your business.