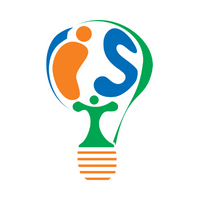 How to Stay Productive While Working From Home
One of the tricky parts for many people is the idea of staying productive when staying at home, especially when you have children to care for or that super sweet Netflix show you want to be watching. One of the things we did was ask one of our vendors who have a team working from home what they do and here are some practical tips we were able to get for you and your team.
Have a solid VoIP phone system

Without a business VoIP package, it makes it hard to transfer calls and help the client have a "normal" customer experience. Who wants to call Bill only to have him say he can't help and give you another phone number of another team member? Clients are likely to abandon the task, and if the task was income-related, that is a dangerous thing to be doing right now.
Ensure your space is separated
It is more or less impossible to be efficient if you are responsible for taking care of small children while working. For some, it may be a necessity and your company understands. For anyone who can "social distance" in their house, they should. Having a dedicated workspace does two things. The first is it helps to separate what feels like work and what feels like home. Secondly, it allows others to know they need to give you space while you are working.
Have a goal each day

Without the main goal, being efficient is tricky. You can ask yourself, what is the one thing I can do today to help my company get through these times. Focus on getting that task done. Doing work "sprints" can help. This is doing 30 minutes on that task, followed by 5 minutes to get a coffee or clear your head. Having a goal of 6 sprints a day on a specific task can help you get a lot more done.
Track your team's time and activities
Using a time tracking app can be useful, like Hubstaff, which will take a screenshot of what the staff has on their computers every 5 to 10 minutes randomly. You obviously need to let the staff know, but we also use this for timesheets so we know how many hours of work to pay for. This will allow the business owner to see if the staff is looking at the cost sheets for the company or the latest coronavirus maps.
Have the proper mindset

You are not on vacation. This is the time where we should be working harder to help our companies survive and thrive into the future. The more we can do to ensure everything is getting done, the better. If you approach working from home as an opportunity to get all the stuff done you wish you could when you are at the office and people interrupt your work, this is a perfect time to get that stuff done.
Have the right technology
This is where we come in - having the files in the cloud, having easy access to emails, phone systems, being able to get to your CRM, possibly using a VPN to connect to critical systems, team member tracking, software licenses for the BYOD devices you are allowing along with the proper security measures for those devices. We can all get through this together. We just need to use this time to improve our companies and remember how much our relationships matter!
We help with managed IT services in Las Vegas, Phoenix, Pasadena, and Chicago. We work with Cloud systems, firewalls, user management, business VoIP, and Fiber Internet services. Get in touch with us today! We would love to help your business navigate through these times!