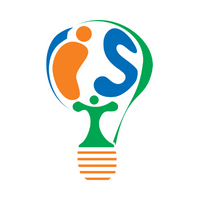 The Purpose of a Computer Network
Today, businesses face challenges from increasingly complex software applications, a largely mobile workforce, and the proliferation of Bring your own device (BYOD). Is the time right for your organization to implement a business computer network? Here are the questions you need to ask first.
1. Do any of your team members work remotely?
Last year, 43% of employed Americans worked remotely at least part of the time according to a recent survey by The New York Times. Nearly a third of Americans work remotely four or more days a week.
But working remotely with digital assets requires balancing accessibility against security. The problem is finding a way to enable workers to be more productive while mitigating risks from password theft, deleted files, or stolen laptops.
When designing a business computer network for remote workers, make sure that their remote computers meet the same security standards as those in the office, including antivirus, firewall, and device-level encryption.
2. Do your employees bring their own devices to work?
Traditionally, computer networks were closed, meaning that they could only be accessed by company computers. But as more employees bring their own smartphones, laptops, and tablets to work, computer networks must be more flexible than ever. That adds unique technical and security challenges to any computer network design.

The solutions include storage encryption to protect confidential data, authentication, and computer network backups. To minimize patch-related vulnerabilities, you may also need to institute a BYOD policy limiting what kinds of devices are allowed.
3. What kinds of applications do you use?
Before you can plan out a business computer network, you need detailed information on your most important applications and their requirements. That will help you determine the exact amount of bandwidth and other features to include in your computer network design.

The best way to get this information is to measure your application requirements in the real world. Monitor your existing users to determine your actual bandwidth needs.
4. How much latency is allowed?
Some applications demand low-latency networking, while in other cases you can utilize reasonably high latency networks (FTP, for example). Knowing your actual requirements helps inform your computer network design.
5. Are you ready to build a business computer network?
Our IT experts can help you identify exactly why you need a computer network and the specific components recommended to meet the needs of your organization. To get started with computer networking, contact ITS today.
Intelligent Technical Solutions is a managed IT Services Provider. We set up, maintain, and secure the network of small and mid-size businesses. Our main objective is to fulfill businesses with their IT needs technology. Contact us to get a 2 Hour FREE Business Evaluation.