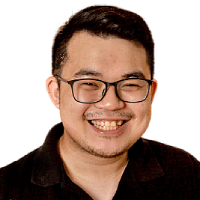 How to Secure Remote Business Devices? [Video]
In the last few years, organizations have shifted to work-from-home and hybrid work setups. Despite the convenience that it provides employees, working remotely may pose security risks for your businesses due to the new challenge of keeping those remote workstations secure. So how do you keep on top of the security of all your remote employees' devices?
---
0:41 What are the risks of an unsecured device to your business?
The level of risk an unsecured device has to your business depends on what the remote endpoint has access to. If the device is a personal computer with no access to your business network, then it's not a big deal. There's minimal risk to the business and more to the individual using it. On the other hand, if an unsecured personal device is used to access work files, the risk rises quickly. You're unwittingly providing an attack a pathway to get into your network, monitor behavior, and gain access to company data without much difficulty.
2:06 What tools can help you secure remote devices?
There are a few different options for remote device management security tools, including:
Remote Monitoring Management (RMM)

Endpoint Protection tools

Virtual Desktop Infrastructure (VDI)

Zero Trust Network Access (ZTNA)
---
If you're interested in getting ITS to manage and secure all your devices, schedule a meeting with one of our experts. They can help guide you through the process and give you a thorough cybersecurity assessment so you can find out what solution best fits your business needs.