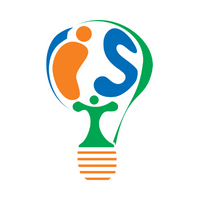 How to Choose the Right Cloud Service Provider - Key Considerations
Need a cloud service provider to help with your cloud infrastructure? Not sure where to start? Never fear! There are hundreds of other business owners just like you looking to make the right choice for their company.
Here at Intelligent Technical Solutions (ITS), we understand that businesses are unique and there is no one size fits all solution. During our twenty years of service, we have sat down with many business owners, like you, to listen to their concerns and figure out how we can best help their company. This is a big decision for you and we are here to help!
This article is to help readers like you make the most informed choice to fit their unique needs and learn how to spot the red flags before getting locked into a contract.
Before we dive in, let's start with the basics In this article, you will find the answers to the following questions:
What is a cloud service provider?

What are the types of clouds?

Couldn't I just buy my own server?

How do I know I am choosing the right provider?

What to look out for when signing a contract?
What is a Cloud Service Provider?

A cloud service provider is essentially a third-party organization that provides cloud-based platforms, infrastructure, and storage to its clients. As one of the more cost-effective options, Cloud services allow you to pay for only what you need/use each month.
Much like a household utility bill, cloud service providers allow for businesses to have the flexibility not only to pay for only what you need but also to have more flexibility in how you structure your office.
Now, not all Clouds are created equal. Let's talk about the three different types of cloud so you have a better understanding of what you need.
Related article: The Ultimate Guide to Cloud Computing
3 Types of Cloud

1. Public Cloud
The public cloud is the classic and most common type of cloud computing. This resource is fully owned by a third party that manages all of the following over the internet:
Software

Hardware

Other Infrastructure
The public cloud storage and services are also used by other organizations that are also known as cloud tenants.
Public Cloud definitely has its advantages as it is very cost-effective and reliable. Your cloud manager will also manage the maintenance on the cloud. The public cloud option also offers the flexibility to meet the needs of your unique business.
2. Private Cloud
A private cloud is an exclusive cloud that provides cloud computing capabilities to a single user on a private network. Because both the hardware and software are dedicated to your organization, it offers more customization to meet different types of IT needs. A typical candidate for a private cloud is a mid to large size company that was looking to have a more controlled and flexible approach to their cloud computing.
3. Hybrid Cloud
Hybrid cloud computing offers the best of both clouds for a more flexible approach. By utilizing the hybrid cloud, users can have the benefit of an on-site private cloud and public cloud where data is transferred between the two.
Is a Cloud Service Provider Right For Me?
When deciding whether or not to purchase a Cloud Service Provider, you may be wondering if you are a good fit. The truth is that not everyone is a great candidate for hiring this kind of provider. For certain businesses, it may make sense to purchase your own server.
In order to help you decide whether hiring a provider is right for you, we've provided some key considerations to help you make an informed choice.
Buying a Server

Those choosing to buy their own server may be in industries that work with tons of data all the time. Industries such as engineering or architecture are those that may opt to purchase their own server.
However, there are some hidden costs to consider when buying a server such as:
Extra air conditioning

Extra internet connection to account for the server
When considering that a typical server could cost a few thousand dollars, it is also important to consider how long you plan on using the server. A typical server will last about 7 years. Therefore, it may make sense to purchase one if you are thinking of a long-term investment and your business/industry is heavily reliant on large amounts of data.
Hiring a Cloud Service Provider

Now, buying a server isn't for everyone but it definitely has its benefits. For companies who may not need a large server, hiring a cloud provider may be the most economical choice as many can charge as low as a few hundred dollars a month.
By hiring a provider, you have the flexibility to only pay for services or storage that you need. This minimizes hidden costs that can often come with buying a server.
As we transition more and more into the modern office model, hiring a provider helps make working remotely simpler by providing a cheaper way for your employees to access and store information anytime and anywhere.
Tips for Choosing a Service Provider
Choosing any type of service provider can seem like a daunting task. With so many options and companies claiming to be the best in the business, it may seem hard to choose.
Here are a few tips and tricks to help you know what to watch out for and how to know if your potential provider is a good fit.
Don't Get Locked into a Deceptive Contract
One of the biggest things we recommend to watch out for is a company that rushes you into a contract that you either aren't sure about or don't fully understand. Look for a service provider that wants to help you understand your contract and sets clear guidelines on what is and isn't covered.
We have seen this time and time again where a client has signed a contract with a provider only to find out later that when something breaks, it wasn't covered in your contract.
A good service provider will make sure that you are aware of all aspects of your contract and won't push for you to jump into a long-term agreement that you aren't sure of.
Be sure that you know what is and isn't covered in your contract.
Know What's Guaranteed
Speaking of contracts, another key thing to look for in your contract is knowing what's guaranteed. Most importantly, be sure you know how to back out. You may find that you enter into a contract with a provider and they don't deliver what they promised. What do you do?
That's why it is important to know their guarantee and know how to proceed if they don't hold up their end of the bargain. That's why it's important to know how to back out of a contract that just isn't right.
Want to know a secret to a smoother contract process? It all comes down to clear expectations. Be specific with not only what you are looking for but why, so your provider knows exactly how they can fit into your company's needs!
Know The Feedback Loop
In any good relationship, communication is important and your relationship with your service provider is no different. When looking for a good service provider, be sure to see if and how they take feedback.
Is there a survey you can complete? Or maybe they can schedule regular check-in times to make sure they are meeting your expectations. No matter how they do it, be sure that your provider will be there to listen when you have an honest concern or constructive critique.
So… You've Decided to Hire a Cloud Service Provider. What's Your Next Step?
Once you've made the decision to go with a service provider instead of purchasing your own server, be sure to do research to know whether a company is right for you.
If you are looking for more information on how to search for the best service provider, check out our articles below or Contact Us today.
Related Articles: