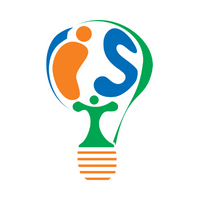 How to Choose the Best IT Service Provider? (Key Considerations) 
Looking to hire an IT service provider to help your business succeed? Do you find yourself stuck looking through endless options of providers claiming to be "The best"?  You aren't alone! Here are some tips to help you make the best choice. 
In order to hire the right provider, the first question you may be asking yourself is, 'What makes a good IT service provider?'

Here at ITS Technical Solutions, we know a thing or two "about" managed IT services. In fact, we have been delivering quality tech solutions for years. This is why we have created this blog post to help business owners like you help find the best fit for your unique organization. 
Key Factors to Consider and Why They Are Important
Here are a few key factors to look for when choosing a provider that is the best fit for your business: 
Experience

Budget Planning

Proactive Maintenance and Reactive Support

Reliable Support

Longevity 

Company Culture

Adaptability

Help Desk and On-Site Support 
Let's take a quick look at why these factors are so important when considering choosing a service provider. 
Experience 
Even though most IT services are always willing to jump into a new challenge, a good IT service provider will have experience in your industry. 
For example, if you run an accounting firm, a service provider who has experience in your industry may be better equipped to handle programs such as Quickbooks than a provider who has never worked with that program before. 
You can also look through customer reviews to get a general idea of their customer base and how well they fit into their organizations. Reading through press releases or financial documents is another great way to gauge how much experience a provider has. 
Budget Planning
Whether you are a large firm, a small business, or anything in between, you're probably wondering the same thing. How will this fit into my budget? Now, not all budgets are created equal but that doesn't mean that you should have to sacrifice to qualify for costs. 
A good IT service provider will help you identify and budget for the services that are going to help your business succeed. 
Proactive Maintenance and Reactive Support
Quality support does not stop with simply solving the problem. A good IT service provider will be proactive in monitoring your systems to stop problems before they begin. 
By monitoring your systems and practicing continual maintenance, your IT service provider can keep small issues from becoming large problems and affecting productivity.
Not as important as it is to have a proactive IT service provider, some businesses will also need a reactive team to handle day to day IT tickets for common issues such as: 
Computer problems

C

loud

issues 

Printer problems 

Phone issues 

Network connectivity issues
Reliable Support 
We all know that IT problems don't stop at 5 pm each day -- or even take holidays. This is why it is so important to look for an IT service provider with reliable round-the-clock support to be there for you for system failures at 2 am or computer problems in the middle of a big meeting. 
Be sure that your service provider is available to help when it counts. When conducting your research we recommend trying some of the following: 
Call their office at night and on weekends to see how their support works outside the normal business hours. 

Find out if someone answers your call or if it only goes to voicemail.

 

Make note of how long it takes for someone to call you back. 
Longevity
Just like hiring a new employee or any other service, longevity plays a huge part in choosing an IT service provider. A good IT service provider is one you know will be around for the long haul. 
But how do you know whether a company has that potential? Research, research… and more research
When researching a potential IT service provider, be sure to research the company history for things like press releases and customer reviews to have a better idea of how that company will fit into your needs. 
Culture
While we're on the topic of research, be sure that you look into a potential provider's company culture. Make sure that they fit with your organization. At the end of the day, you want to establish a good relationship with your provider. 
Here are a few tips that we recommend: 
Get to know your team. Reach out to your provider and get to know the team you will be working with by talking with their department heads. 

Call your provider at night and on weekends to discover. Does someone answer the phone? Do they have voicemail? How soon did someone call you back?

Make note of how you feel when you call them with questions. Are they helpful? Do they come across as condescending or arrogant? Or are they willing to work with you to help you with your questions? 

How do they take feedback? Are there surveys or questionnaires you can fill out to give your input on how they can improve? 
Adaptability 
The importance of flexibility and adaptability cannot be understated. The world of business is always changing and so are the needs of your business. Having an IT service provider that stays up to date with the latest technologies and can help you by offering a wide range of services to fit your needs. 
Help Desk and Onsite Support
Sometimes your tech issue goes beyond what is possible to achieve remotely. You may need someone to be onsite to check your systems and infrastructures are running smoothly. 
That's why it is so important to choose a service provider that offers both Help Desk and Onsite Support in your contract so that you can get the help you need to keep your operations running efficiently and effectively. 
So, How Do I Know When I've Found a Good Fit? 
You've done your research and you've found "The One". How do you know it's real? 
If you are looking to take the next step with your potential service provider, spend some time with them. See if they are willing to sit down with you and help build a plan to work towards your goals instead of rushing you into signing a contract that you don't fully understand. 
Now, you may be wondering what a "fit" looks like from the perspective of your provider? 
Here at ITS, our "perfect fit" is a client with clear expectations of how we can help you succeed. We also value organizations that understand the importance of utilizing IT teams to better assist the needs of your business. This is especially useful for larger organizations that need a wide variety of IT services. 
For instance, let's say your company is about to switch to Microsoft Teams and they need someone to lead the project. Who is your go-to person? Probably your IT guy. 
Now, let's say your systems are due for an update. Who do you call to run the updates? Most likely your IT guy. 
And let's also say your staff are having trouble with laptops and are submitting tickets for assistance. Who takes the call to handle the tickets? You guessed it, your IT guy! 
As you can probably imagine, it is easy for your IT staff to become overwhelmed with projects and tickets especially the larger your company grows. That is why it is so important to have IT teams that cater to specific needs. You may want a team that is dedicated to handling your big projects such as rolling out a new system. 
You may also want a team that handles reactive tickets while another does proactive maintenance and upkeep. You can even have a team that focuses specifically on purchasing for your department and organization. While each team handles their specific tasks, they are working towards the same goal, helping you achieve your vision for your business. Whether you need several teams or one team, a good IT service provider will be able to work with you to find the "perfect fit" for your needs. 
How do you know that you have found the best fit for your business? They offer a plan that centers around YOU. They want your goals to be their goals and are willing to go the extra mile to make sure that you trust them and their team. 
Looking for More Information? 
Need more information about how to find a good service provider for your business?
Contact Us today or check out some of our other related articles below.
Related Articles: