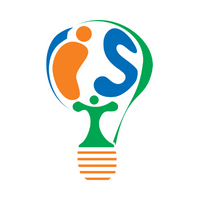 Why Cloud Storage Needs Additional Security?
There are many misconceptions about how cybersecurity works and how a managed IT team can help. Today we want to talk about cloud storage and what you need to know to be safe.
---
Cybersecurity is a complex beast. It can be difficult to ensure safety for your personal data, or your important business information on your own. This is why we constantly recommend working with a tech team, or a managed service provider to help you operate safely online.
However, there are still many misconceptions about how cybersecurity works and how a managed IT team can help. Today we want to talk about cloud storage and what you need to know to be safe.
Assumption: My data is in the cloud so I'm safe from Attackers

NO! This is absolutely not the case.
The misconception here is that your data work is safe if someone wanted to access your data through your network. The thought is that your network may be compromised but your information in the cloud is protected by whoever operates that cloud.
However, this is totally wrong.
Cloud storage, by its nature, needs to be accessible from anywhere. So maybe attackers won't be able to access this data directly through your network, but now attackers can get to you from anywhere in the world.
The cloud is not limited to your network. This means that anyone with internet access could theoretically get into your data. All they need is your user name and password and they will have total access.
This happens all the time.
Phishing attacks can be sent, simultaneously, to millions of people as attackers just wait for someone to make a mistake.

They can create a fake login screen or another portal that can trick you into entering your username and password into what you assume is a safe area.
This can lead to data breaches, ransomware attacks, and other disastrous problems.
Having data in the cloud needs more security not less!
Isn't my data protected by Microsoft, Google, Etc?
This is another misconception. People assume that if someone gets into your account that Google, Microsoft, or whatever Cloud provider you are using will protect you or help you get your data back.
But imagine that an attacker gets into your account and changes the recovery email, phone number, and all of your personal information.
How would one of the companies be able to confirm that you were who you say you are if none of your details match?
Once an attack is in your system it can be very difficult to recover the data that they have stolen. Google and Microsoft won't be able to help you because there is no way for them to trace back to the original account.
In this way, cloud storage, once again, need additional security.
What can I do to be safe?

Utilizing 2FA security measures is an absolutely necessary addition to a safe cybersecurity network.
This will make it much harder for attackers to get into your account without having that necessary login. This can help spot attacks as they come and add a great barrier to those who wish to find the easiest targets.
Learning basic cybersecurity is an easy way to help yourself online. Just something as simple as updating passwords, using the newest versions of software, and following basic guidelines can really help keep you safe.
How Managed IT Services can help?
Staying protected online can be difficult. Most people have huge vulnerabilities that they are not even aware of.
This is why working with a managed IT service provider can be a great solution.
Many, like our team at Intelligent Technical Solutions, offer a free IT consultation that can help you identify problem areas.
We can then work together to find effective solutions that will fit just about any budget.
Don't assume that your data is safe. Work with the experts to make sure that your Cloud computing operations are protected before its too late!