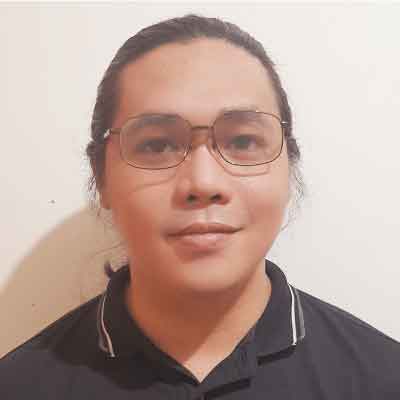 4 Ways Proactive IT Maintenance Saves You Money [Updated]
While it might seem cheaper to ask IT Professionals to fix your computers when it breaks, it's actually costing you a lot more in the long run. Find out how nipping IT problems in the bud through proactive maintenance can help you save time, money and improve your performance across the board.
---
Editor's note: This post was originally published on November 2, 2020, and has been revised for clarity and comprehensiveness.
There are basically two types of car owners: those that go to the repair shop when their cars break down and those that go through the tedious task of maintenance.
If you're like most businesses, you most likely have somebody to look at your tech when something is not right.
The three possible outcomes: the IT professional solves the problem quickly, there's a temporary delay to get the fix, or there is permanent damage to your system. In all three scenarios, downtime and employee unproductivity are unavoidable. However, for companies that require a lot of sensitive information protected – law firms, accounting companies, and even construction firms – this delay and damage are heavy.
Based on our experience providing managed IT services to hundreds of clients, you can produce better outcomes when you nip tech problems in the bud rather than relying on a break-fix method. Not to mention, it can save you money in the long run.
In this article, we'll take a look at all the benefits you can enjoy when you take a proactive approach to IT maintenance, as well as how a Managed IT Service Provider can help.
What Are The Benefits of Proactive IT Maintenance?
Taking a "preventive maintenance" approach reduces the likelihood of costly problems developing. With a robust IT maintenance strategy in place, your business can enjoy the following benefits:
1. Fewer Security Vulnerabilities

Cybercrime rose by 600% since the global pandemic, and experts estimate that incidents can cost businesses an average of $2.9 million every minute. With hundreds of new vulnerabilities revealed every week, ensuring your cybersecurity is up to date can mean the difference in keeping your business running.
It's essential to address cybersecurity concerns before it's too late. By taking a proactive approach, you can detect issues and flaws early. That enables IT and security professionals to either prevent an attack or help your business recover from one.
2. Protection Against Data Loss

Your machines and systems can fail at any time, and it can be a costly affair, especially when system failure causes you to lose valuable data.
In a 2018 study, it was found that the global average cost of data loss was a staggering $3.6 million. Even more alarming is the fact that in another study, 60% of companies that lost their data closed down within six months of the disaster.
That's why it's important to prepare for unexpected situations such as data loss by having a strong backup and disaster recovery plan.
Establishing a plan of action for catastrophic system failure can help IT professionals protect and recover your data, helping you ensure business continuity.
3. Minimized Downtime

All IT systems have to undergo a certain degree of downtime. Whether it's for updating or performing preventive maintenance, your IT systems will need to go offline for a certain period of time.
The good thing with planned downtime is you can inform your team and customers of this in advance. You can even work around the schedule to minimize the potential impact.
However, unplanned downtime is a different story. When your systems go offline, productivity is halted, and customers are unable to access your resources. This could end up costing you a lot of money. In fact, according to Gartner, the average cost of IT downtime is $5,600 per minute.
Proactive monitoring and maintenance of your technology can significantly reduce incidents of unexpected downtime. Setting up systems like a backup and disaster recovery (BDR) server can also help your team recover faster in case of system failures.
4. Reduced Performance Bottlenecks

Proactive IT maintenance doesn't just protect your systems from attacks or minimize downtime; it also improves your performance across the board.
With an effective preventive maintenance strategy, your business can pinpoint performance issues. It increases the reliability and uptime of your tech and can even boost your team's morale.
Taking a proactive approach also lets you better scale projects over time. It also enables you to configure your systems to make it easier for your business to meet its revenue goals.
How MSPs can help you with proactive maintenance?
Partnering with a trusted managed services provider (MSP) is one of the best ways to prevent IT problems from happening. The benefits of managed IT services are tremendous.
A good MSP will do whatever it takes to keep your tech from breaking and optimize them to meet your needs.
What does MSP preventive maintenance include?
A reliable MSP will ensure that your technology is working for you, not against you. To do that, they usually employ the following:
Documentation

– They gather and store all documents regarding your network.

Backups

– MSPs can help set up and monitor your backups to ensure they are working properly.

Updates and Patches

– An MSP will ensure all your software are up-to-date.

Tech Assessments

– They can also perform tech assessments to ensure your equipment is always up to the task.

Errors

– MSPs can also review the logs and check the hardware to detect potential issues.

Network Stability

- An MSP can also help fix and prevent network connectivity issues.

Monitoring Tools

– They can also help keep your devices and tools in check through device management.

Cybersecurity

– A reliable MSP can help you meet cybersecurity best practices.
Ready to take a proactive approach to IT maintenance?
When it comes to your technology, preventing issues will always save you a lot more money and time in the long run. It's an investment worth making.
However, if your current capabilities are limited, you can always leverage the expertise of a reliable MSP. They can help you reap the rewards of taking a proactive approach to IT.
At ITS, we've helped hundreds of clients optimize their technology so they can have more time, money, and freedom to focus on growing their business.
Want to find out how your current tech fares? Fill out our form for a free tech consultation.