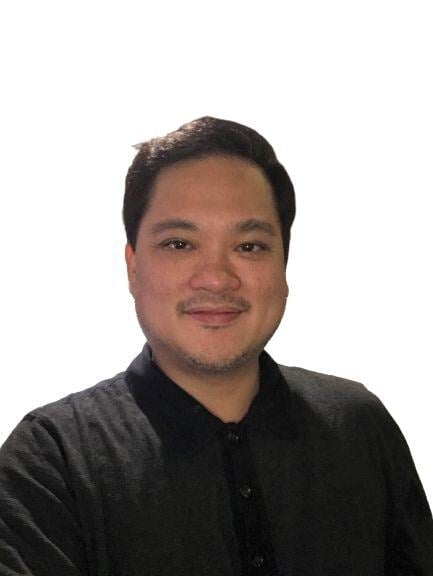 How Safe Is The Cloud?
The cloud features are attractive to business owners to create resilience in the face of unforeseeable trade wars and other geopolitical shifts. If you plan to migrate to the cloud, you should also be aware of cloud vulnerabilities, this article can help.
In this article you will learn:
What is the cloud?

Is the cloud secure for business?

Is the cloud safe from hackers?

What are the risks of cloud storage?

Should business owners fear the cloud?
Did you know Netflix offered to partner up with Blockbuster video at one point?
Blockbuster said no, and Netflix ended up competing with them via mail deliveries of DVDs. And eventually, Netflix closed Blockbuster by using the cloud and direct deliveries.
One of the key reasons that cloud adoption continues to expand is the versatility and efficiency improvements it provides.
Take stock of what kind of confidential information you place in the cloud and make sure you understand how the cloud provider can secure that information. The time required to securely transition systems and data may be long, but it should not be hurried at the cost of security infrastructure.
Here at ITS, we help companies migrate to the cloud in the safest and most professional way possible. In this article let's discuss what it takes to make this major transition as seamless as possible.
What Is The Cloud?

You may be using cloud computing right now, even though you don't know it.
If you're using an online service to send an email, edit documents, watch movies or TV, listen to music, play games, or store images and other files, cloud storage is likely to make it possible behind the scenes.
The first cloud computing systems are only ten years old, but there are already several organizations—from small startups to multinational businesses, government departments to non-profits—for all kinds of reasons, embracing this technology.
Essentially, the cloud is the mode of distribution for your applications. It's a network of servers that are connected together and run as a single machine. The cloud can perform several functions (e.g. data storage, running software, content distribution, etc.) and can be accessed online. There are both public and private cloud services open.
The greatest difference with the cloud is you don't need any hardware or networking equipment on-site – all you need is a tablet or phone to run the app.
The cloud "delivers" computing services—including servers, storage, databases, networking, applications, analytics, and intelligence—through the Internet ('the cloud') to offer faster innovation, versatile capital, and economies of scale.
Usually, you pay only for cloud services that you use, helping you lower your operating costs, operate your infrastructure more effectively, and scale up as your business needs shift.
Related articles:
Is The Cloud Secure For Business?
Cloud security is tight, but it's not flawless. There are disadvantages to the cloud.
Privacy is the greater danger of cloud storage. Even if the data is not hacked or released, it can still be accessed. Governments can legally request information stored in the cloud, and it is up to the cloud service provider to refuse access.
Regardless of your software solution, privacy issues will continue to be a concern. One of the most important things business leaders can do is ensure they have a crisis management protocol in place if and when a breach should occur.
Select a provider who prioritizes security during the migration process and who has a solid reputation for getting the configuration right and communicating with your team so that you understand the migration timeline and can manage your expectations.
Is The Cloud Safe From Hackers?
The reality: the data you save with cloud service providers can be safer than the information you save on your computer's hard drive. However, hackers may use ransomware and phishing emails to store your information on their own computers.
Ransomware is malicious software that infects your computer and shows messages requesting a fee to be charged. This type of malware is a criminal money-making scheme that can be installed in an email address, instant message, or website via misleading links.
Phishing is a tactic used by fake e-mails and websites to try to acquire personal information.
What's scary is that hackers have turned it into art: relying on emotion, allowing victims (A.K.A you and me) to let down their defenses for one click.
And much like door-to-door food deliveries during these times of pandemic, hackers are coming straight into people's homes.
What Are The Risks Of Cloud Storage?

Cloud storage, by its design, must be available from anywhere. So maybe the attackers won't be able to access this data directly from your network, but now the attackers can get to you from anywhere in the world.
The cloud is not restricted to your network. This means that anyone with access to the internet can potentially enter your data, all they need is your user name and password.
Phishing attacks can be sent, at the same time, to millions of people as attackers are only waiting for someone to make a mistake.
They can build a fake login screen or another portal that can trick you into entering your username and password into what you consider to be a secure place.
This can lead to data breaches, ransomware attacks, and other catastrophic issues.
Having data in the cloud needs more protection.
How to stay safe?
The use of 2FA security measures is an essential addition to a stable cybersecurity network.
This will make it much harder for the intruder to log in to your account without the correct login. This will help detect threats as they come and add a great obstacle to those who try to find the easiest targets.
Learning basic cybersecurity is an easy way to help. Just as easy as changing your passwords, using the latest versions of the program, and following specific guidelines will really help keep you safe.
Should Business Owners Fear The Cloud?
The good news is that the public cloud has proved to be better than on-site data center environments.
Specifically, studies have shown that there have been very few security breaches in the public cloud. Further, public cloud infrastructure as a service (IaaS) workloads will experience at least 60 percent fewer percent incidents than those in traditional data centers.
How Safe Is The Cloud For Business?
The cloud is safe for businesses.
It's not flawless, but with proper systems in place, it's safer than the physical servers, or computer that works as a server, that you may be using in your company right now.
And by using several layers of protection, by using big cloud providers such as Microsoft Azure, and combining it with your in-house IT officer and the expertise of managed-IT services, your data will be as safe as it can possibly get.
Get Help From Professionals
In selecting a managed-IT service provider, go with a company that prioritizes security during the migration process. One who has a solid reputation for getting the configuration right. This provider must communicate well with your team.
Contact us and discuss the benefits and the process of migrating your business to the cloud.