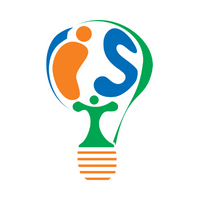 What is a VPN and Why Should I Care?
Every business wants to protect its data and client information. It's for this reason that these companies have their networks that need unique credentials to access. In this blog post, learn more about what Is a VPN and know if you need one?
More people are working from home or traveling. Even while not in the office, these workers still need access to their company's network. This scenario is where a VPN comes into play. But first, let's identify what a VPN is.
What Is a VPN?
A VPN stands for Virtual Private Network. A VPN offers a secure, encrypted connection from one network to another, which makes it a requirement to have a secure connection over a public WiFi hotspot.
How Does a VPN Work?
A VPN routes your internet traffic through an encrypted connection. It protects your data from being intercepted by a third party. You can securely access local network resources even when you're halfway around the world.
Why Would You Need a VPN?
In a word: security.

When you're working on any connection, you want your business information, such as client communications, financial statements, proprietary data, and anything else business-related, to stay confidential.
If your company has set up a VPN and you use a company-owned laptop, you can work anywhere with an internet connection. As the VPN connection is encrypted, you can safely access your work files as if you were at your desk and plugged directly into your network's servers.
With a VPN, a company can grant and revoke access at will. You may hire freelancers but may be hesitant to give them access to all of your data. You can provide access to what assets they need, and revoke their access when they complete their designated projects, keeping your business data safe.
If You Care About Your Company's Security, Using a VPN is Mandatory.
Protecting your data with end-to-end encryption is critical for the safety and security of your business. When working remotely, you need to protect the data of your company, your employees, and your customers. Talk with your IT department, or better yet, give us a call and we can set your business up with a VPN as quickly as humanly possible.
ITS provides IT Support and IT Services in Las Vegas, Chicago, Phoenix, and Los Angeles (and all over the USA remotely).