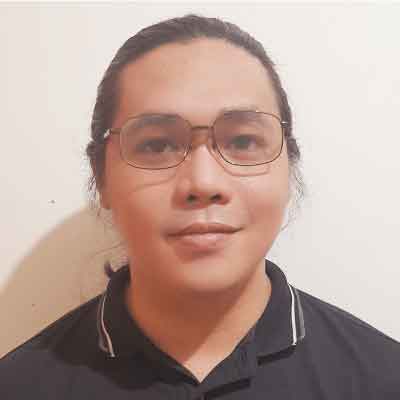 Which Cloud Service Should I Choose?
With cloud-based services becoming more essential in our current business climate, we compare some of the key players to help you find the one that best fits your organization.
---
OneDrive, SharePoint, Dropbox, and GSuite: Which Cloud Service Should I Choose?
Businesses are looking up to the clouds -- and for good reason.
Recent events have shown that the mobility and flexibility offered by cloud computing are no longer conveniences but necessities. That's because one of the lessons we all learned during the global pandemic is that the ability to adapt quickly can mean the difference for your company's survival.
That's where cloud services come in.

They can help your organization minimize disruptions caused by uncontrollable factors like a global pandemic and help you adapt quicker and more efficiently to almost any situation. This flexibility that allows businesses to share files securely, collaborate, and work remotely, is one of the main reasons cloud-based services are indispensable in our current climate.
The growing number of service providers and companies opting for them also makes it evident that the technology is here to stay. So if your organization is still transitioning to cloud computing, this might be the best time to get started. Allow us to help you navigate the clouds.
At ITS, we've helped countless companies migrate their business to the cloud. And based on our experience, while we often recommend using OneDrive and SharePoint because of their robust security features, there's not a single cloud service that can do everything for everyone. Because when it comes to cloud computing, it's all about finding the best fit for your needs.
In this article, we'll look at some of the biggest names in cloud-based services, including OneDrive, SharePoint, Dropbox, and GSuite. But before we dive into which one best fits your needs, we'll first have to answer the following questions:
How are these services different from each other?
What are their advantages and disadvantages?
What are the things you need to consider before choosing?
Related article: The Ultimate Guide to the Cloud
How are cloud-based services different from each other?
While the technology and functionality are practically the same for all cloud-based services, the differences lie in how they are geared for the end-user. Meaning that while it's true that you can send, encrypt and access your files from anywhere using any of these services. Your experience with each one will vary greatly depending on how your team or organization is planning on using it. Let's get started by comparing four of the most popular cloud service providers, so you can get a better idea of how each can help fulfill specific roles for your organization.
OneDrive

An excellent example of this is how OneDrive is geared towards individuals but can be a bit clunky when used for larger teams. That is because you need to grant permission to each account before they gain access, which could be cumbersome when sharing a file meant for an entire team or department. The service also offers a great deal of agility when sharing files with third-party contractors and other people outside of your organization. A drawback, however, is that the files are linked to a specific individual's account. Meaning losing that account might keep you from accessing shared files linked to it.
Advantages: It offers better mobility for smaller teams; great for collaborating with people outside the organization.
Disadvantages: Tends to be cumbersome to use for larger teams; risk losing shared files owned by a deleted account.
Dropbox

Dropbox is another useful file-sharing tool. Like OneDrive, Dropbox is convenient and easy to use when sharing with people outside of your organization. However, it is limited by the lack of more collaborative functions like co-authoring in real-time. The way it currently works makes collaboration run a bit slower compared to its counterparts.
Advantages: It's convenient, simple, and easy to use; great for collaborating with people outside the organization.
Disadvantages: Limited functionality; lacks real-time collaboration tools.
SharePoint
On the other hand, you have SharePoint, a tool that offers a great kit for teams looking to share, collaborate, and co-author documents and files. It is also designed to work well within the Microsoft ecosystem, which is a big plus if your organization is already running on it. However, as the platform prioritizes safety at the cost of convenience, it tends to be a bit cumbersome when collaborating with people outside your organization.
Advantages: Offers a wide range of tools and functions for file sharing, co-authoring, and collaboration; great integration with other Microsoft tools.
Disadvantages: It's designed to keep things within the organization, so collaboration with external teams will feel a bit more cumbersome. 
GSuite

Lastly, we have GSuite. It's an entirely web-based application that allows for greater collaboration, flexibility, and convenience. It touts similar functions as SharePoint, but compared to its counterpart, it allows you to share and collaborate with people outside your organization much easier. It also runs well when your organization is already using Gmail. While there aren't many downsides to using GSuite, if you're used to Office 365, you may find it a bit lacking in some areas.
Advantages: Offers a wide range of tools and functions for file sharing, co-authoring, and collaboration; it makes working with external teams easier and more seamless.
Disadvantages: It lacks some of the functionalities offered by Office 365.
Key things to consider when choosing a cloud service:

Many factors can affect how effective a cloud service can be for your organization. As you may have noticed, each of these services has its pros and cons. So how do you decide which one will work best for your organization? Consider SPICE:
S

ize of your organization

How big is your team? Are you working with different departments? If you're working with a small team, OneDrive and Dropbox can offer agility; however, if your organization is much larger, SharePoint and GSuite might be better options.
P

eople you are sharing files with

Are you sharing with people outside your organization? If so, OneDrive, Dropbox, and GSuite are great options.
I

ntegration with existing systems

Is your team already used to working on a particular ecosystem (i.e., Gmail, Office 365)? To put it simply, if your team is already using Microsoft applications, then SharePoint and OneDrive already integrate very well with your current system.
C

ollaboration tools

Do you need a service that can handle co-authoring and other collaboration tools? SharePoint and GSuite offer a great collaboration system that allows you to co-author documents in real-time.
E

ase of use

Is the service easy to transition to with minimal training and disruption to your workflow? What matters most is that the system you employ minimizes disruption to your workflow. It should be easy to adapt and transition to.
Which Cloud-Service is the best for my organization?
Like all tools, it's only useful depending on what you need. No one service is better than the other; they can all be used to great effect if they perform the roles you need them to. All organizations have their unique circumstances, workflows, and processes. So it's essential to take the time to observe and take a look at your business and your team's workflow before making a decision. Try to find the bottlenecks and chokepoints affecting your organization's productivity and see if a cloud service has all the tools and functionality you need to make it run more smoothly.
Still unsure which cloud service will work for you? Sign up for a free consultation so we can help find one that fits your needs.