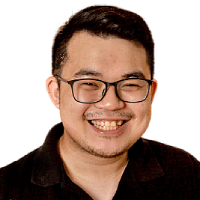 What to Consider When Moving to the Cloud? [Video]
Unsure if the cloud is a good fit for your business? Know more about the factors to consider when determining whether your business is a good fit for the cloud by watching this video.
---
After watching this video, you'll be able to:
Learn the top 5 major considerations when moving to the cloud
The first consideration is checking what applications are you going to use. Some applications won't work or are not supported by the cloud, like 3D designs or video editing applications. The best thing to do is check with your vendor if your software supports a Cloud solution?

Secondly, identify the volume of data that you need to move to the cloud. The more data you store in the cloud will typically cost more. You may want to decide if all of your data needs to be moved to the cloud and be accessible.

Thirdly, it is also important to determine how many people do you have that need to connect to the cloud. Just like data, the more users you have the more costly it will become.

The fourth consideration is how are you going to access the cloud? Are your employees using a desktop or laptop, or a tablet?

Lastly, identify how reliable is your internet connection. The internet is a requirement in order to connect to the cloud. Consider getting a redundant secondary internet connection when using the cloud.

Related article: The Ultimate Guide to the Cloud

Please read our article entitled "Pros And Cons of Cloud For Your Business", to help you decide if Cloud solutions are best for your business.

For other cloud-related resources, please visit the ITS Learning Center.