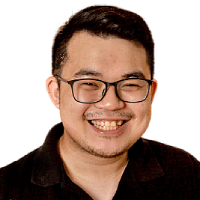 What is the Cloud? [Video]
Cloud Services has helped numerous small businesses compete with larger competitors. In this video, Matt Phillips discusses what the Cloud is and whether it's a good fit for your company.
Do you want to know how Cloud Services can help your organization? Schedule a meeting with us today.
---
0:46 What is the Cloud?
The Cloud refers to servers that are accessed over the Internet. With the cloud, companies can purchase computer system resources, including data storage and computing power, on-demand. It contrasts with owning your own server which requires purchasing, maintaining, and replacing your own hardware.
1:30 Why do you need to migrate to the Cloud?
Before, businesses that relied on technology traditionally had a server onsite. The problem with having a physical server is a lot like having a car. You buy it at the top rate and then it loses its value. Physical servers need mechanical updates, a physical location to be stored in, and cooling & maintenance. On top of this, they need to be replaced on a regular basis.
Now, businesses are migrating to the Cloud. Companies that make the switch get the latest technology without buying additional equipment, experience the benefits of having a server without the hassles of onsite maintenance, and benefit from instant backup. Even more importantly, the Cloud lets your business scale according to your company's needs.
2:34 What are the ways of migrating to the Cloud? How much do they cost?
With ITS, you can go to the Cloud in two different ways.
The first way to go to the Cloud is through Hosted Cloud.
Hosted Cloud, also known as infrastructure-as-a-service, is putting a component of your network into the Cloud. It's best for businesses that already have some technology in the office but need to have a specific thing hosted in the cloud. Clients may purchase Hosted Cloud for redundancy, speed of setting up, and avoiding the additional costs of purchasing and maintaining a server.
On average, Hosted Cloud costs $300-$600/server per month. In addition to the cost of a server would be any support agreement you have with ITS.
The second way to go to the Cloud is through Cloud Care.
Cloud Care is having your entire office environment run in the Cloud. All your line of business applications will be migrated to the Cloud. We call it Cloud Care because it's caring for everything in your business in the Cloud.
We offer two flavors of Cloud Care.
The first is Basic Cloud. With Basic Cloud, you can access your files anywhere without having to buy servers and refresh workstations. You can get this at a low monthly price and only need to pay for support at an hourly rate whenever you need it. Basic Cloud is $50/user per month and support is charged at $150/hour.
The second is Total Cloud. On top of what is included in Basic Cloud, you get unlimited support and projects. Total Cloud costs $180/user per month.
5:00 How do you buy Cloud Services?
If you're interested in getting a Managed Cloud solution from ITS, schedule a meeting with us. This meeting gives us a good idea of what your business needs are and what kind of Cloud would be best suited for you.
Related article: The Ultimate Guide to the Cloud
---
Want to learn more about Managed Cloud solutions? Download our Ebook entitled Managed Cloud Solutions.