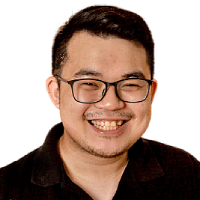 9 Things to Know About ITS Data Analytics [Video]
Organizations today are producing vast amounts of data at an unprecedented pace and purchasing a data analytics solution like ITS Data Analytics is critical to unlocking the new insight from your data. Here are 9 things to know about ITS Data Analytics.
Watch this video where we go over the costs of ITS Data Analytics.
---
0:23 What is ITS Data Analytics?
The ITS Data Analytics Service empowers companies to use data to their advantage in their path to growth. We prep and analyze your data to provide you with insightful reports that can help you minimize mistakes and uncover trends and opportunities in your business.
0:41 What are the main features of ITS Data Analytics?
ITS Data Analytics Service makes use of Microsoft Power BI, an intuitive tool that lets users visualize data that would normally be presented in a spreadsheet or located in a database. Our developers will take your data and create error-free reports without changing the source data. This allows you to make well-informed decisions on the fly.
1:01 What are some key considerations when getting ITS Data Analytics?
Here are some questions that you need to ask before purchasing the service:
What kind of report or dashboard are you trying to create?

Where is the information stored?

What data is most important to you?

Who does this information need to go to?

Finally, how many people need to view the report?
1:22 Who is ITS Data Analytics a good fit for?
ITS Data Analytics is perfect for:
Businesses that store their information digitally online or in a database

That want to gain insight from that information in an easy-to-read format

And see the value in having insightful information at their fingertips
2:16 What are some limitations of ITS Data Analytics?
The main limitations of the service are related to the types of data sources that we can connect to. It comes down to where your data sources are and whether they are accessible in a way that we can use with our service.
2:51 How does ITS Data Analytics differ from other services out there?
ITS Data Analytics is completely customizable.

We can build the reports with ease and integrate them with your existing Microsoft Office products.

The dashboards and reports are highly accessible from any device anywhere and have the ability to tie into other databases.

And multiple data sources can be combined into a single report or dashboard
3:15 Is ITS Data Analytics secure?
We've created a platform to securely connect to our client's Microsoft cloud environment. This connection requires consent from our client during the initial setup process. What this means is that we can't access your information unless you allow us to do so. And once this connection is established, all communication is fully encrypted to further secure your information.
3:37 How much does ITS Data Analytics cost?
ITS Data Analytics is set up as a monthly agreement that includes four hours of work for every data source. A data source would be something like QuickBooks Online, a CRM application, or an online cloud application. Each of these sources is billed at $1000 per month. Any work done beyond the 4 hours is billed at $225 per hour.
4:04 What do I need to provide you to get started with ITS Data Analytics?
To get started with the service, we need to have a discovery meeting where we can discuss your goals and determine whether the service is a good fit for your company. From there, we need to access one of your data sources to ensure your information is accessible by our developers.
Once we can see your information, we'll build a mockup of the report or dashboard you're looking to create and get your feedback on how it looks. After your approval, we'll start the development process.
---
Want to do a deep dive into costs for ITS Data Analytics? Read our article entitled Data Analytics: How Much Does It Really Cost?