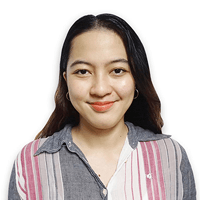 Top 5 Managed IT Service Providers in Olympia
After what seems to be the biggest data breach in Washington–which exposed the Social Security numbers, bank account numbers, and other personal information of an estimated 1.4 million people–lawmakers quickly drafted a bill that aims to strengthen the state's cybersecurity. That is what is commonly known now as Senate Bill 5432. This bill created new requirements for state agencies to have Data Sharing Agreement (DSA) in place with all outside organizations with whom they share data.
What's your role in all of this? Although the bill only requires state agencies to adhere to the new set of cyber practices and standards, it is a call for all businesses to prioritize their cybersecurity to avoid another major breach, especially if you're working directly with any of their agencies.

So, how do you do it? You can either rely on your in-house IT team or outsource a Managed IT Service Provider (MSP). But if you're reading this article, you've probably already decided on the latter. The next step now is to choose which MSP is the right one for your Olympia-based business.
Here at Intelligent Technical Solutions, we help hundreds of businesses make smart choices about their technology. If you're looking for the best and most suitable Managed IT Service Provider in Olympia, this article will greatly help.
Top Managed IT Service Providers in Olympia
We selected companies to include in our list based on their years of service and experience, and unique service offerings.
Check out our top picks in alphabetical order:
We'll talk about each Olympia-based MSP below:
1. CMIT Solutions - Olympia

Year founded: 1996
Description: Completely Managed Information Technology or CMIT Solutions, Inc. is an IT support company that manages IT systems for businesses that depend on reliable technology to thrive. Although their services are globally competitive, CMIT specializes in providing support for local businesses in their community. They offer proactive services at affordable and consistent monthly rates.
Services offered:
Location: 120 State Ave NE #1011Olympia, WA 98501
Service Locations: CMIT has 240 offices in North America, including one in Olympia, allowing them to support companies with multiple locations. Click here for a complete list of their service locations.
2. Critical Insight

Year founded: 2011
Description: Critical Insight began as M. K. Hamilton & Associates LLC in 2011 with a vision of strengthening the IT infrastructure of local, tribal, and territorial governments. Along the way, they've rebranded as Critical Insight to reflect on their expanded focus on securing medical systems and protecting patient data.
Critical Insight offers round-the-clock support to healthcare institutions and personalized cybersecurity solutions to ensure that each need is met. Their vision is to provide security to those underserved yet critical organizations that the community needs the most.
Services offered:
Main Office Address: 245 4th St Ste 405 Bremerton, WA 98337
Service Locations: Bremerton, Washington, and other neighboring cities.
3. Interplay IT

Year founded: 2003
Description: Interplay IT provides all kinds of businesses in Olympia with a team of hands-on technology experts with a proactive approach to IT challenges. These experts ensure that your business runs on an optimized and highly secure IT environment tailored to your organization's unique needs.
Services offered:
Main Office Address: 16300 Christensen Rd Ste 304 Seattle, WA 98188
Service Locations: Interplay provides hands-on IT managed services for organizations in the greater Seattle metropolitan area.
4. Truit

Year founded: 2021
Description: Although relatively new to the IT support business, Truit leverages its 20+ years of experience in the IT industry to provide clients with secure and up-to-date IT systems. Whether you want to adapt your current IT or let the experts build it from the ground up, Truit is ready to help as they thrive on helping businesses be as secure as possible, allowing continuous growth and success.
Services offered:
Main office address: 521 Union Ave. SE Suite 106 Olympia, WA 98501
Service Locations: Olympia and Spokane Valley, Washington.
5. 2bridges Technologies

Year founded: 2004
Description: 2bridges Tech is a Tacoma-based IT company that provides MSP services to businesses that want to ensure network resilience and improve uptime. Their mission is to provide human solutions to technical problems while developing trust with people in small to medium size companies.
Services offered:
Main office address: 633 N Midred St, STE G, Tacoma, WA 98406
Service Locations: Tacoma, Washington, and other neighboring cities.
Ready to choose the best Olympia-based Managed IT Service Provider?
Finding an MSP that can meet your technology and cybersecurity needs is critical to your business growth. That's because they will take care of managing integral parts of your business operation, allowing you to leverage your technology to become more efficient. 
ITS understands that. As a Managed IT Service Provider for nearly twenty years, we know how important it is to choose a good fit. You deserve a partner you can trust and who can meet all your tech needs.
Take a look at some of the five essential questions you need to ask before making your choice. And if you'd like to learn more about our managed IT services and what sets ITS apart as an MSP in Olympia, visit our Managed IT page