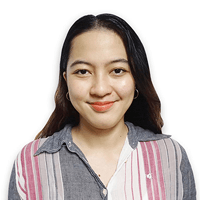 5 Problems When Working with MSPs for CMMC Compliance (+ Solutions)
Due to the complexities of Cybersecurity Maturity Model Certification 2.0 (CMMC), many companies choose to work with Managed Service Providers (MSPs) to help them prepare for their assessment.
MSPs can provide valuable expertise and resources to help companies improve their cybersecurity posture and ensure it aligns with the CMMC requirements.
However, although extremely helpful, several challenges may arise when working with the wrong MSP.
At Intelligent Technical Solutions (ITS), we help businesses protect their data by assisting them in making smart decisions regarding compliance and their technology. As an MSP ourselves, we don't want your business to suffer from these potential issues.
That is why for this article, we interviewed Sean Harris, ITS' VP for Cybersecurity and in-house CMMC expert, to answer the following questions:
What are the problems when working with an MSP to get CMMC certified?

How do you make sure your MSP can help you with compliance?
By the end of the article, you will have a better understanding of how to resolve potential issues with your MSP during the compliance process.
5 Problems When Working with an MSP for CMMC Compliance
Working with an MSP can make your CMMC journey as smooth as possible if you find the right partner. Otherwise, you could be facing great disappointment. Here are some of the MSP problems you may encounter and should be aware of during your CMMC certification process:
1. Lack of understanding of CMMC requirements
One of the biggest challenges companies face when working with an MSP is finding one that truly understands the demands of CMMC. CMMC is a complex framework that requires a deep understanding of cybersecurity best practices and compliance requirements. Unfortunately, not all MSPs have this level of expertise.
2. Misaligned goals and priorities
MSPs may focus more on selling their services than helping their clients achieve CMMC certification. This can lead to a lack of focus on the specific requirements of the CMMC and a failure to prioritize the most critical areas of cybersecurity.
3. Limited scope of services
Some MSPs may offer a limited scope of services that do not fully address the CMMC requirements. For example, an MSP may provide network security services but not address physical security or access control requirements. This can leave gaps in your company's cybersecurity posture, resulting in a lower CMMC certification level.
4. Overreliance on MSPs
Companies that rely too heavily on MSPs to achieve CMMC certification may be at risk of overlooking important cybersecurity practices or failing to develop internal expertise. Taking an active role in your cybersecurity posture is essential, and not depend solely on MSPs to achieve CMMC certification.
5. Difference in CMMC levels
Finally, you should look at the difference in CMMC levels between you and the MSP, as it may pose a potential problem along the way.
"If they are at level three, the existing provider or MSP should be on the same level or even higher," Harris says.
Because if you and the MSP are not at the same CMMC level, it can have several implications for the business relationship and the security of your systems.
You may require a higher CMMC level than the MSP can currently provide. In this case, the MSP may need to upgrade its security controls and processes to meet your requirements. The MSP may also need to undergo a CMMC assessment to achieve the desired level of certification.
Alternatively, the MSP may have a higher CMMC level than you, which may not necessarily be a problem. However, the MSP should ensure that its security controls and processes do not compromise the security of your systems.
Related blog: What CMMC 2.0 Level Do I Need? (+ A Step-by-step Guide for Choosing)
How do you make sure your MSP can help you with compliance?
When selecting an MSP to assist with compliance, there are several things you can do to ensure success.
1. Check the MSP's certifications

Check their certifications to ensure that the MSP has the necessary expertise and knowledge to help you achieve compliance.
For example, Harris said that if you are seeking CMMC compliance, ensure that the MSP is familiar with the CMMC framework or has reached a certain level of certification as well.
2. Assess their experience

Check the MSP's experience working with companies in your industry and their track record in achieving compliance. One way to do this is by asking for references and testimonials from their existing clients.
3. Verify their scope of services

Confirm that the MSP can provide comprehensive services to address all the compliance requirements you need to meet.
Compliance requirements can vary depending on the industry and location of your business, but they typically include regulations and standards related to data privacy, security, and confidentiality.
Related reading: Can an MSP Help You with Regulatory Compliance?
4. Determine their communication and reporting capabilities

Effective communication is key to achieving compliance, so verify that the MSP has effective communication and reporting capabilities. They should be able to provide regular updates on the progress of the compliance efforts and communicate effectively with your team.
5. Evaluate their approach to compliance

Ensure that the MSP takes a holistic approach to compliance rather than simply focusing on the technical aspects. The MSP should understand the regulatory landscape and your business environment and provide a customized compliance program tailored to your needs.
Ready to find the right MSP to help you with CMMC compliance?
Working with an MSP can be beneficial for companies seeking CMMC certification. Still, it's vital to carefully vet potential MSPs and ensure they have the expertise and resources to help your company achieve its certification goals.
As an MSP for twenty years, ITS has the necessary tools and assets to help assess and create a security and remediation plan. We also help monitor the process, resolve issues, and provide detailed reporting to keep you in the loop on the progress.
Schedule a meeting with one of our consultants to start your CMMC journey.
To learn more about the CMMC, check out these posts: