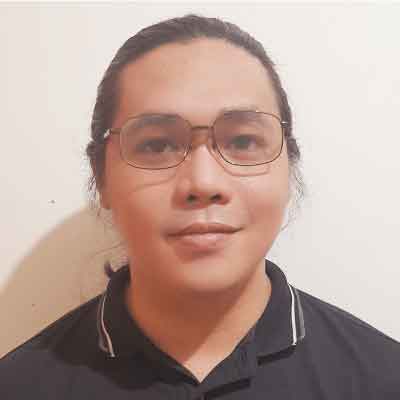 What is MDR, and Why Do I Need It?
So you've implemented multiple layers of security for your network, but now your team is being bombarded with information, alerts, and false positives. It can become so bad that alert fatigue can set in, rendering them unable to monitor threats effectively.
You can have top-of-the-line endpoint detection and response (EDR) tools and a security information and event management (SIEM) system in place, but without proper management, then what's the point?
First of all, we commend that you're taking your organization's cybersecurity seriously. You're on the right track. However, now comes the hard part; finding the right people to manage your security systems. It's a daunting task, especially when there is currently a critical shortage of cybersecurity personnel.
According to a 2019 Opinium survey, the cybersecurity skills shortage is a major challenge for 50% of the organizations that responded. It has been a problem that has persisted and intensified over the past few years. What's worse is that as the number of skilled cybersecurity professionals declines, new threats continue to increase at unprecedented rates.
That's where managed detection and response (MDR) comes in. It can help bridge the gap and improve your cybersecurity management without the need for additional staffing.
At ITS, we've helped hundreds of businesses bolster their cybersecurity efforts. In this article, we'll help you understand what MDR is, and why you might need it.
What is MDR?

MDR stands for Managed Detection and Response. It's a service usually offered by a third-party provider that allows you to leverage cybersecurity expertise that you otherwise will have difficulty finding. It enables organizations to tap on a provider's team of skilled security professionals for help in managing and optimizing their security.
According to Rob Schenk, our partner in ITS San Francisco, a good MDR provider offers a greater focus on threat detection and response capabilities that firms will need to secure their business from cyberattacks effectively.
Why Do I Need MDR?
Whether your team is suffering alert fatigue or your organization simply has limited staffing and resources to manage your own cybersecurity, MDR can fill in those gaps and more. Take a look below at some of the reasons why businesses should consider MDR solutions:
Access to a Team of Cybersecurity Professionals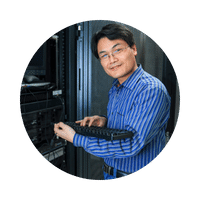 While 2021 saw a slight decline in unfilled cybersecurity jobs, a skill shortage is still present. According to the (ISC)² Cybersecurity Workforce Study, the number of unfilled job openings went down from 3.12 million to 2.72 million. That means there were over 700,000 more skilled security experts last year than the previous one.
However, the gap is still pretty wide, making it hard for businesses to hire the right people for their cybersecurity needs. In fact, the study also found that the global security workforce needs to increase by a staggering 145% to cope with a surge in hiring demand.
In addition, even if your organization had the resources and the will to build your own security team, you should expect to spend months or even years before your detection and response program matures enough to handle all potential threats effectively. In the interim, your business remains vulnerable.
Engaging an MDR service provider can alleviate that pressure until you have enough resources to build your own team. Or, you can choose to refocus your existing team from reactive and repetitive incident response work toward more strategic projects.
It allows you to tap into their pool of cybersecurity experts without needing to hire a new staff of your own.
Active Threat Anticipation and Investigation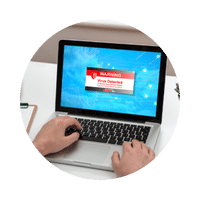 MDR solutions usher in a more proactive form of protection than traditional security measures. They allow your business to leverage on experts using advanced systems like EDR and SIEM to scrutinize events and detect potentially dangerous threats before they become a serious breach or attack.
According to Schenk, "If you have a true managed detection and response set up, it has various components underneath. One of them is EDR or endpoint detection and response. Another would be SOC or a Security Operations Center, while another would be SIEM or Security Information and Event Monitoring. Threat Intelligence Discovery is also another kind of sub-category. These are all components of the umbrella of MDR."
Those additional layers of event monitoring coupled with on-premise security services can give your organization a more complete and holistic threat prevention strategy.
Fast and Methodical Threat Response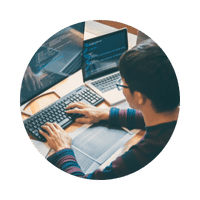 A reliable MDR provider can help you prevent and respond to threats quickly and methodically. That's because they have access to advanced tools and skilled professionals dedicated to getting the job done effectively. They can prevent or limit the number of future attacks on your business or even mitigate the impact of one.
MDR analysts are highly skilled at analyzing and interpreting data from different sources and across all security endpoints. That enables them to understand the impact of each incident, allowing them to prepare a detailed security strategy and response plan to mitigate vulnerabilities and prevent future attacks.
24/7 Coverage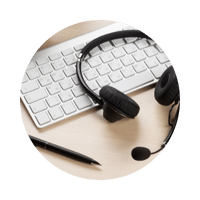 Filling up your own Security Operations Center with capable people is bad enough, but you also have to consider staffing round the clock, including holidays. That, paired with the limited number of skilled personnel you have, can cause some issues.
With an MDR provider, you will have access to skilled security experts 24 hours a day, seven days a week for 365 days a year. That gives your own threat response team some room to breathe, especially if they also double as your IT support.
Ready to Learn More About MDR?
MDR is a useful service that can fill in the gaps in your cybersecurity. Providers can give you the things that you need to holistically protect your network from all kinds of threats and manage your existing systems without you needing to hire your own skilled security professionals.
At ITS, we believe that a thorough understanding of your technology, as well as how you can protect it, can help you make better decisions in the long run. Find out if your business has the right tools for your industry; check out our article on How Companies Can Ensure They Have the Right Security In Place for Their Industry.