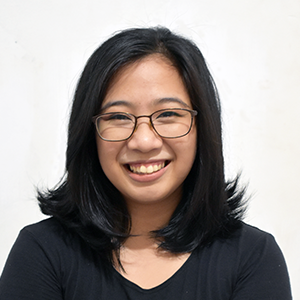 Top 5 MSPs in Los Angeles [2021]
Are you looking for the best Managed IT in Los Angeles? Here is a list of the best MSPs in LA. Managed IT is an investment nowadays, and you need to know all the options in LA to choose the best MSP for your business.
---
These past two years, businesses have been forced to shift their operations online. In the second quarter of 2021, online e-commerce transactions reached a record-breaking $222.5 billion earnings, a solid increase of 3.3 percent from the first quarter of 2021. Are you part of the group that has had to adjust to online retail?

But if you haven't shifted to e-commerce, the shift to online work has affected everyone due to the COVID-19 pandemic.
But this shift is not easy for everyone. There's no shame in acknowledging that IT management isn't your forte and looking for professionals to handle your IT infrastructure.
And you deserve to know your best options. As a Managed IT Service Provider (MSP), we've used our insight at Intelligent Technical Solutions (ITS) to compile a list of the best MSPs in Los Angeles. While it's tempting to put ourselves at the top of the list, we've decided to exclude ourselves to give you our best objective opinion.
So without further adieu, the top 5 MSPs in LA are:
Below is a quick fact sheet about the top managed IT service providers in the Los Angeles area. By the end of this article, you'll be able to choose which MSP seems to be the best for your business.
Managed Service Provider
Website and Location
Quick Facts

https://adv-networks.com/ 4929 Wilshire Blvd, Suite #941, Los Angeles

Advanced Networks was founded in 2004 and is an LA & OC-based IT Services ­ firm. It focuses on helping clients maximize technology; they work with firms to design, implement/support local and cloud-based solutions, network & systems infrastructure and focus on improving overall operations.

They provide network and IT management solutions to small businesses that lack dedicated IT staff; medium or large organizations with their own dedicated IT staff looking to focus on strategy.

https://bestructured.com/
500 S. Grand Avenue, 22nd Floor, Los Angeles

Be Structured Technology Group, Inc. is a Managed Services IT supplier in the Los Angeles Metro and Orange County region. Since 2007, Be Organized Technology Group has solved IT issues and provided small businesses and nonprofits with IT support.

https://zzcomputer.com/
11601 Wilshire Blvd. Suite 500, Los Angeles, CA

ZZ Computer provides IT support and IT services to all types of small to medium-size businesses with a monthly flat fee. They have been providing professional computer support and assistance in Los Angeles since 1989. ZZ Computer specializes in handling small companies' IT service needs.

https://www.sugarshot.io/
219 Avenue I, Suite 102, Redondo Beach, LA

SugarShot is two LA IT companies (CSG and I2X) that merged in 2018.

They specialize in Managed IT Services, Cyber Security, IT & Technology Audits, Incident Response, IT Compliance, IT Staffing, Los Angeles IT Support, and IT Support.

https://cyberduo.com/
633 W 5th St Suite 2600, Los Angeles

CyberDuo

offers a comprehensive suite of IT services for small to medium-sized businesses in the Los Angeles area. With response times and client satisfaction well above industry averages, their fully-managed IT services give clients the freedom of mind to know their data and systems are operational, high-performing, and safe.
Learn if Managed IT is the right solution for your business, read "Everything You Need to Know About Managed IT".
Ready to choose an MSP in Los Angeles?
The top 5 MSPs in LA are the following:
Advanced Network

Be Structured Technology Group

ZZ Computer

SugarShot

Cyber Duo
Each specializes in different areas, and the best way to check if they're for you is to contact them and see what they can do for your company. However, before you contact them, you should check if you really need an MSP.
At ITS, for example, we've sometimes encountered businesses that wouldn't be the best fit for an MSP. Because of this, we were able to create an article that will help you decide if you need to invest in Managed IT. Read it and check if an MSP is truly right for you.