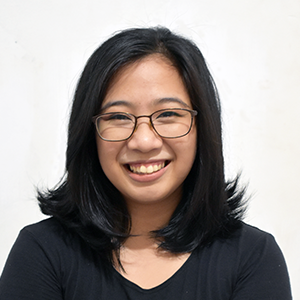 What is Co-Managed IT? [& Do You Need It?]
Managing the resources of your company is a tricky task. You only have so much money to spend. Plus, with IT costs - from the hardware to team members' salaries - you need to put your money in the optimal position for your business.
As a Managed IT Service Provider, ITS is intimately familiar with the delicate balancing act of toeing the budget line while investing money into the IT infrastructure. We understand your struggles - because it's partly our struggle too.
And this balancing act is where co-managed IT steps in.
If you're looking for the definition of co-managed IT, this article is for you. We'll explain co-managed IT by answering the following questions:
What is co-managed IT?

What are the services you can get from co-managed IT?

Who needs co-managed IT?

Who

doesn't

need co-managed IT?
Then, by the end of this article, you'll have a checklist to see if your business is a good fit for co-managed IT.
What is Co-Managed IT?

Co-managed IT is a service where your MSP partners with your in-house IT to support your IT infrastructure.
You are afforded the comfort of having staff on-site and can control how many in-house technicians you need. There's no pressure to hire more and more people.
Then, your co-managed IT service provider will supplement your team member's skills. They'll take over the tasks your staff doesn't specialize in.
The goal of co-managed IT is to help your staff to do what they do best.
This, in turn, saves you time, money, and a whole lot of stress. Allowing IT staff to focus on things they enjoy will result in more efficiently serviced customers, a more well-maintained IT infrastructure, and less downtime for your employees.
What are the services you can get from Co-managed IT?
Co-managed IT involves the collaboration between your current IT department and your MSP. Therefore, each co-managed IT contract will look different between each business.
The best way to pinpoint the co-managed IT services you need is to see where your current IT is struggling.

Is your staff having difficulty maintaining your network's cybersecurity? Do they have enough knowledge to implement software to improve office efficiency? Or are they struggling to support an increasing number of remote employees?
Then, once you've made a list of services needed, you can then get an appropriate quote from a service provider.
Some standard services provided by co-managed IT service providers are:
However, remember that co-managed IT services are not meant to replace your IT department. Nor is it meant as a project-based solution.
Co-managed IT works best as a long-term partnership with your in-house technicians. And despite the flexibility of services, co-managed IT is meant for a specific set of businesses.
Related article: Co-Managed IT: A Complete Guide for Businesses
Who needs Co-Managed IT?
There are specific businesses that will thrive within a co-managed IT setup. Other companies are better off using project-based IT or a full-fledged MSP.
So, how will you know if you need co-managed IT?
The businesses which benefit the most from co-managed IT have the following qualities:
You want both in-house and external IT technicians.

Keeping your IT staff can be non-negotiable for many reasons. Maybe they're essential to your company or provide unique and valuable insight to the department. Or perhaps you like the familiarity and ease of having someone on-site all the time.
Co-managed IT allows you to keep your staff while bringing in new people. These new people can help provide new perspectives or strategies your current IT department may not have.
So through co-managed IT, you get the best of both worlds.
You have specialized needs.

The needs of your business may be beyond the current abilities of your IT staff. Instead of putting resources into hiring new people, you can choose to get co-managed IT instead.
Your company is growing rapidly, but your hiring rate can't keep up.

Finding top-notch talent in the tech field is much more complicated than it sounds. Plus, you need to train them, then retain them.
There are only so many hardworking, qualified employees out there. You may want to invest your company's resources into immediately getting IT support instead of finding new people.
Who doesn't need co-managed IT?
Maybe your company doesn't neatly fit into the previous list. You might notice that your business fits the following criteria instead:
You want to ultimately turnover your IT department to a third-party

Co-managed IT is a partnership with your service provider and your in-house IT. If you want to let go of your IT department completely, you're better off with managed IT services instead of co-managed IT.
You want to fix only one or two issues.

Do you only have a one-off issue? If you do, then availing of co-managed IT may be overkill. If you're not interested in improving the overall health of your IT infrastructure and only have one or two problems, then you may want to go with more project-based IT companies.
You don't have enough IT infrastructure to justify the use of a third-party vendor.

Some businesses aren't technologically-reliant enough to need co-managed IT. If you have a small IT network (think around one to three computers), having an in-house technician may be enough.
Your business has a complicated IT network

There's nothing wrong with having a complicated IT network. However, it may make more sense to have managed IT instead of co-managed IT in this scenario.
Ready to decide if you need co-managed IT?
Managing IT resources efficiently can be headache-inducing. However, this is still essential in ensuring the sustainable growth of your business.
As mentioned, co-managed IT can help with managing these resources effectively.
Co-managed IT allows you to keep your in-house IT while having a large amount of specialized support from other technicians ... without putting these technicians on your payroll.
The services of a co-managed IT provider also solely depend on your business's needs. Are you lacking cybersecurity support? Or do you need more help in the day-to-day tasks?
Perhaps you also have the following characteristics:
You want both in-house and external technicians.

Your business has specialized needs.

Your company is growing and needs IT staff ASAP.

You want continuous IT support.

You have a large enough network that you want others to help you manage.
Having all of the previous qualities is a good indicator that you need co-managed IT. However, you might still want to continue your research about the different kinds of IT services you can get.
If that's the case, read "Managed-IT Service Provider vs. Break-Fix and In-House IT (Pros & Cons)". This will help you decide what kind of IT service you need - based on what you want for your company.