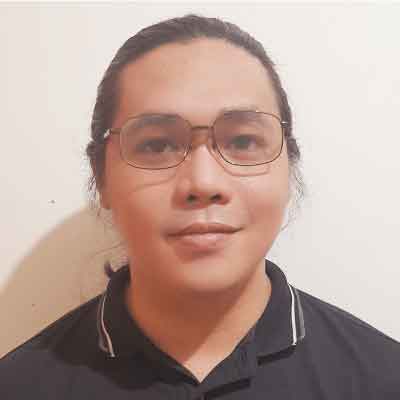 Can an MSP Help You with Regulatory Compliance?
If you're reading this right now, you're probably struggling with compliance issues. You're not alone. Regulatory compliance can be a tall hurdle for many, especially for small businesses in high-risk sectors. Requirements like HIPAA (Health Insurance Portability and Accountability Act) or PCI (Payment Card Industry) data security standards can be complex and difficult to meet. Unfortunately, they are also necessary.
Thankfully, compliance is not an all-in or bust scenario; it's a journey. By that, we mean you can take small steps toward achieving it. The fact that you're currently browsing through articles looking for help means you're already in the right direction. Even better, you don't have to face the challenge on your own. A reliable managed service provider (MSP) can help you navigate common issues and provide you with a roadmap to success.
At ITS, we help businesses protect their data by helping them make smart decisions regarding compliance and their technology. In this article, we'll help you understand how an MSP can help you meet the various regulations in your industry. To do that, we'll discuss the following:
Top Challenges Compliance Teams Face

How MSPs Can Help Your Business Meet Compliance Goals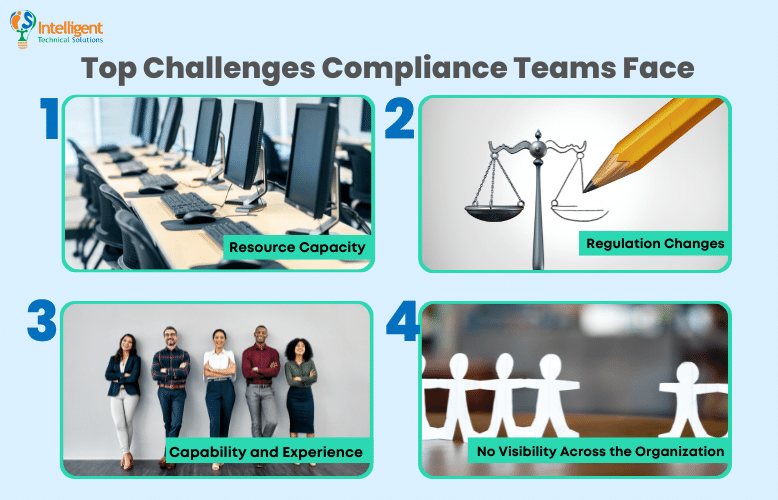 Top Challenges Compliance Teams Face
Regardless of what industry you're in, compliance challenges will typically fall into a few main categories. Check out below the main obstacles compliance teams will face:
Resource Capacity
It shouldn't come as a surprise that resources stand as one of the main hurdles keeping small businesses from compliance. Ensuring all your equipment and devices are up-to-date and keeping up with the latest cybersecurity solutions are expensive and time-consuming endeavors. Unfortunately, they are all required for compliance. So you may need to invest resources that you might not have in abundance.
Regulation Changes
Regulations aren't static. They are constantly adapting to the current landscape. For many, this can be frustrating. It's like running a triathlon, except every time you think you're about to complete the course, someone moves the finish line further or adds another event. That's just the reality. Compliance will always be an ongoing process, but it's not all bad. It also means you are always going to be up to the latest industry standards, something your clients and customers will appreciate.
Capability and Experience
Compliance isn't as simple as flipping a switch or installing some software, and you're done. Maintaining compliance policies and procedures requires a lot of work and supervision. Finding people on your team who have that capability and experience can be a tall order, especially if you're new to the game.
No Visibility Across the Organization
When compliance responsibilities are confined in silos, it presents a list of problems. For one, the technology you use to carry out compliance processes is likely disconnected from each other, making it nearly impossible to identify gaps and inconsistencies. That means a serious threat can easily slip by unaddressed because you can't gauge the full impact until it is too late.
How MSPs Can Help Your Business Meet Compliance Goals
As far as technology and cybersecurity go, there are a lot of ways an MSP can help you with compliance. They can assist you in overcoming challenges and navigating the complexities of certain compliance frameworks. To find out just how they can help your business, check out some of the ways below:
Compliance Assessment
The first step toward compliance is measuring where you are currently at in relation to the framework and requirements you're hoping to meet. That's where an MSP can help. Some providers can help you with a thorough assessment of your current environment and help you map a pathway toward meeting compliance requirements.
Updated Technology
Almost all compliance frameworks will require you to update your technology. Keeping software patched and replacing outdated equipment are all par for the course. A reliable MSP has specific processes that will help bring your technology up to speed and keep it that way.
Robust Cybersecurity
For compliance frameworks like cyber insurance, PCI, and HIPAA, cybersecurity is a must-have. Not only that, some of them may require your business to go beyond basic solutions like antivirus and firewalls. Advanced cybersecurity requires a certain level of expertise to manage and get right, and that's where MSPs can help. Some providers even provide custom packages designed to help you meet compliance requirements for cybersecurity.
Experience and Expertise
As we mentioned earlier, finding people who have the right knowledge and experience with compliance can be a tough challenge. A reliable MSP has a team of experts ready to help you. In addition, more experienced MSPs will most likely already have a portfolio of businesses they've successfully helped with compliance. That will make it easier for you as they already have a clear roadmap to help you navigate the challenges you're facing.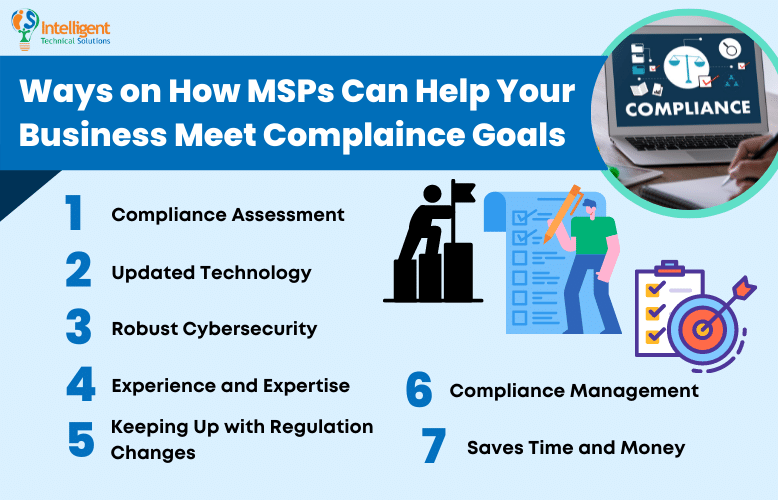 Keeping Up with Regulation Changes
If you engage a large enough MSP to help you, chances are you're not the only client they have dealing with similar compliance frameworks. That means they make it a point that they are up-to-date on the latest policies and regulation changes in the industry. Not only will that help keep you up to date, but it might also help you find solutions to comply with the new requirements much faster.
Compliance Management
It's hard to keep track of whether the technology across your organization is following compliance requirements. Thankfully, that's what MSPs are made for. They can keep tabs on all your technology organization-wide to help give you that visibility and help you manage.
Saves Time and Money
There's no other way around it; compliance will cost a significant amount of time and money. However, a reliable MSP can help you save on some of those resources. They can offer relatively affordable rates for packages tailored to your business needs. In addition, with them helping out, your team can focus more effort on projects that help you grow your business and profits.
Ready to Meet Your Compliance Goals?
Compliance might seem like a daunting hurdle for your business. Thankfully, you don't need to face it alone. A reliable MSP can help you face the main challenges blocking you from keeping up with your industry's regulatory standards.
At ITS, we are dedicated to helping businesses overcome challenges so that they can focus on growing their business. If you want to learn more, check out our ebook on the HIPAA Compliance Checklist.