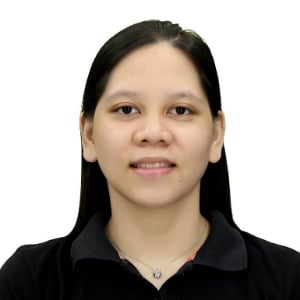 How Much Does Co-Managed IT Cost in Las Vegas? (+ Price Factors)
Nevada is rapidly growing into a technology hub that aims to rival Silicon Valley.
Policymakers have invested almost $100 million in the past years in infrastructure and strategies to lure tech companies and experts to the state. They've built a home for tech startups in the International Innovation Center in Downtown Las Vegas and even host the Consumer Electronics Show (CES) every year.
The state's business landscape is highly competitive, and businesses in the area must utilize tech to stay afloat. One cost-effective way to do this is through co-managed IT, where you strengthen your existing IT infrastructure by partnering with an external group of IT professionals.
Intelligent Technical Solutions (ITS) is an IT support provider that offers co-managed IT services in Las Vegas. We've been in the business for 20 years and continue to help companies to understand what it takes to get co-managed IT.
In this article, we will talk about the cost of co-managed IT services in Las Vegas, along with the three factors affecting pricing based on our experience. Knowing these things should help you decide whether your company can and should use a co-managed IT setup.

Cost of Co-Managed IT Services in Las Vegas vs. Alternatives
On average, co-managed IT costs two-thirds the cost of fully managed IT. So if an MSP offers managed IT at $150 per user, expect to be charged $100 per user for a co-managed IT setup.
To give you a better idea, managed IT usually costs $2,000 to $3,000 monthly or $24,000 to $36,000 annually. Based on that, co-managed IT can cost between $16,000 and $24,000 yearly.
While that may seem like a lot, it not only beats the cost of managed IT services but also of hiring a full-time and in-house technician in Las Vegas by a very wide margin. The average annual salary for an IT tech in the city is $50,000, according to Indeed. That is over twice the average cost of co-managed IT services for just one expert.
Aside from the recurring fees for the service, MSPs could also charge an upfront onboarding fee. Onboarding is a thorough and complex process of assessing your internal IT resources and integrating their own. It often costs $1,000 or more, depending on the service and equipment you need.
Overall, the total cost of co-managed IT services in Las Vegas is two-thirds of managed IT costs plus onboarding fees.
3 Factors that Affect Co-Managed IT Costs in Las Vegas
At this point, you might be wondering where these numbers are coming from, so we'll also explain the three determining factors of co-managed IT costs in Las Vegas.
1. Number of locations

Many challenges come with co-managing a business with multiple locations. For one, your MSP needs to support each site adequately. Second, they must ensure that your entire network is coordinated. Finally, they must merge your expansive IT infrastructure with their equipment and strategies.
Accomplishing all that requires high expertise, considerable resources, and high costs. The more locations you have, the more you will be expected to pay out.
2. Number of users

Another important factor that your MSP will consider when calculating costs is the number of users or devices that they must support. In fact, you will often find that MSPs charge per user or device.
MSPs adopt this pricing because of the work it takes to manage workstations, especially in the modern era where a user usually has multiple devices. They account for onboarding, management, and support fees for each user and endpoint.
3. Existing IT setup

The third and final thing that can affect your co-managed IT costs in Las Vegas is the state of your existing IT infrastructure. Businesses that seek out co-managed IT services typically have the following setups:
As the name suggests, this is a setup where one person handles all IT tasks in the business. This setup leaves little room for scaling and upskilling. Your IT person will be too busy keeping your business running to learn new tech that can improve your IT solutions. On top of that, as your business grows, they'll eventually become overwhelmed and need help managing your IT, and an external party could be the help they need.
On the other hand, a leaderless team is composed purely of entry-level technicians with little to no expertise. This team will need help resolving high-level and specialized issues, such as cybersecurity threats. If you partner with an MSP, they can fill this role and guide your team toward managing and improving your tech.
Last is the project-needing team or an in-house team that is overloaded just tending to day-to-day IT tasks. They struggle to make time for mission-critical projects like migrating to the cloud or implementing cybersecurity strategies. When the time comes that you need these kinds of specialized services done for your business, you can depend on your MSP.
Save on IT Costs with Co-Managed IT in Las Vegas
Co-managed IT services in Las Vegas will help your business stand out within the stiff competition. And although the price tag may seem steep initially, it's more cost-effective than alternatives like fully managed IT and hiring more in-house experts.
If you want numbers more specific to your business, you can use our IT cost calculator. We built this to help businesses know how much it would take to invest in our IT services. You can also meet with one of our experts for a more detailed explanation of what our co-managed IT services can do for the success of your business.
And if you want to know more about co-managed IT, check out these pieces of content from our learning center: