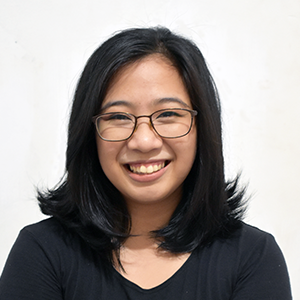 Top 5 Metro Detroit-Based Co-Managed IT Service Providers (MSPs)
Are you struggling to find the best co-managed IT provider?
As a co-managed IT provider ourselves, it's tempting to say Intelligent Technical Solutions (ITS) is the best company for you, but we know how crucial it is for you to know all your options.
So, as someone with unique insight into the industry, we compiled the best co-managed IT companies in Metro Detroit.
We compared these organizations based on factors like:
Services provided

Customer Reviews

Years in Service

Awards and Certifications
Out of all the Co-managed IT providers we've found, the following are the best companies to look at:
1. Fuse Technologies
2. Grit Technologies
3. National Technology Management
4. NTT
5. Nuspire
Full disclaimer though: this list is not ranked, and all IT providers are listed according to alphabetical order. And despite this, At the end of the article, you'll have enough choices for your Detroit business.
1. Fuse Technologies

Fuse Technology Group was founded in 2008 and is headquartered in Ferndale, Michigan. The company offers a wide range of IT services, including:
managed IT & co-managed IT service,

cybersecurity,

cloud computing,

custom software development,

and IT consulting.
Co-managed IT isn't their main offering, but when you call them for a consultation, you can bring up your need for co-managed IT. They don't list their prices, but will instead provide a quote after your first consultation.
Fuse Technologies also serves clients across various industries, including healthcare, legal, manufacturing, and finance.They have partnerships and certification from well-known IT companies such as Microsoft, Cisco, and Dell.
Alongside these partnerships, they are known for their fast response times and IT expertise. They have 5.0/5.0 stars over 37 reviews, and have two customer case studies you can check out.
Fuse has also been recognized as a top IT services provider by various organizations, including Channel Futures and Inc. 5000. They're a relatively large business with around 15-50 employees and an estimated annual revenue of $1,000,000.
2. Grit Technologies

GRIT Technologies, founded in 2008, customizes IT solutions for small and medium-sized businesses across Michigan. Their main office is in Clinton Township, MI, with a branch at Grand Rapids.
They primarily offer:
Managed IT,

Technology Projects,

and Cybersecurity Solutions.
Each of these services have their own inclusions, and Co-managed IT is covered under their Technology Projects. They have a monthly pricing structure, and you need to submit a quote request to get a gauge of their plan costs.
They are known for their highly professional and knowledgeable technicians. Their google rating is 5.0/5.0 stars out of 50 reviews, and GRIT also has a page with client case studies and video testimonials.
GRIT Technologies is also a high-revenue, mid-size company, with an annual revenue of around $10,000,000 and 11-50 employees. Despite not having any prominent awards listed on their website and socials, they're still a solid choice for Metro Detroit businesses.
3. National Technology Management (NTM)

National Technology Management (NTM) has been in business for over 20 years, and provides IT solutions for companies in Metro Detroit from Bingham Farms, MI. They have a large team, with an estimated annual revenue of $50,000,000.
NTM specializes in the following services:
Managed IT Solutions

Cybersecurity

Backup & Disaster Recovery

Cloud Solutions
Their Co-managed IT service prices (and other pricing structures) are provided after an IT consultation. However, like most Managed IT providers, they stick with a monthly bill.
NTM notably has 4.9/5.0 stars over 30 Google reviews, and are mainly known for their up-to-date technology and excellent customer service. NTM also features different case studies and testimonials on their website.
4. Nuspire

Now a large company with around 200 employees, Nuspire has been providing IT services to companies in Detroit since 1999. Their office is in Commerce, MI, and they have a large number of services such as:
Managed Detection and Response

Endpoint Detection and Response

Managed Security Services

Cybersecurity Consulting
Nuspire is the only MSSP (Managed Security Service Provider) on this list, and specializes in cybersecurity. However, they still provide co-managed IT services centered around your IT network's safety, and might be exactly what you're looking for.
Their annual revenue sits at an estimated $10,000,000 and Nuspire is well-known for their workplace environment and cybersecurity expertise. Because of this, they've won awards such as Economic Bright Spots from Corp!Magazine, Best and Brightest Companies To Work For in The Nation from National Association for Business Resources and Bronze for the 2018 Cybersecurity Excellence Awards.
5. NTT

Nippon Telegraph and Telephone Corporation (NTT) is another well-known IT provider. Unlike the other companies listed here, they're a worldwide institution, with headquarters based in Tokyo, Japan. However, they partnered with Secure 24, an established IT company in Southfield, to provide services such as:
Network as a Service

Multicloud as a Service

Edge as a Service

Software-defined Infrastructure Services

Global Data Centers

Collaboration & CX
These multiple services include features such as Managed IT, Cloud Consulting, and Managed Application and Data Services. NTT provides optional co-managed services, and requires you to get in touch with their representatives before getting a price quotation.
Their Detroit branch has an average of 4.4/5.0 stars over 62 reviews, with awards from different institutions recognizing their capabilities.
Ready to Get Co-managed IT?
Overall, despite how difficult it is finding the right Co-managed IT provider is, every company comes with its own unique strengths and specialties.
From small businesses to large enterprises, the right provider will offer a range of services to help businesses optimize their technology infrastructure, improve security, and increase efficiency.
With the best partner, businesses can stay ahead of the curve and achieve their goals in an increasingly competitive marketplace. And as a Co-managed IT provider ourselves, ITS knows how crucial choosing the best fit is in your business' success.
With 20 years of service and multiple awards in our belt, we've created a guide for learning more about Co-managed IT. Visit our Co-Managed IT page to see the full benefits of Co-managed IT and what sets ITS apart as an MSP in Metro Detroit.