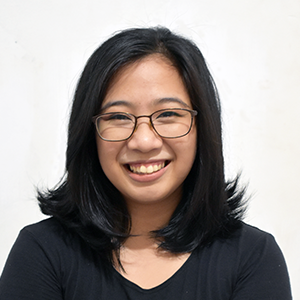 Top 5 Co-managed IT Providers in Tempe (2023)
Finding the best co-managed IT provider is a difficult task; you're risking a lot when you hire a third party to work on your IT network.
So, which one should your Tempe-based company partner with?
As a co-managed IT provider ourselves, it's tempting to say Intelligent Technical Solutions (ITS) is the best company for you, but we know how crucial it is for you to know all your options.
So, as someone with unique insight into the industry, we compiled the best co-managed IT companies in Tempe, Arizona.
We compared these organizations based on factors like:
Services provided

Customer reviews

Years in service

Awards and certifications
Full disclaimer though: this list is not ranked, and all IT providers are listed according to alphabetical order. By the end of the article, you'll have enough choices for your Tempe business.
1. CMIT Solutions

CMIT Solutions is an IT solutions company that delivers enterprise-class IT support to small and medium-sized businesses in North America. It was established in Austin, Texas in 1996 and started its Tempe branch in 2020.
CMIT Solutions functions as a franchise-based company and specialize in the following:
IT support

IT service

Backup and recovery

Network management

Cloud management

Security

IT infrastructure

End user services
Their co-managed IT services are grouped under an IT support package, where you can choose what kind of IT support your internal team needs. No pricing is indicated on their website, but you can get a quotation after contacting their team.
CMIT Solutions is known for its knowledgeable, friendly staff and fast response times. They currently have a 5.0-star rating out of 19 reviews and provide different client testimonials on their website.
2. Executech

Executech is an award-winning managed IT services provider founded in 2000. They provide IT support to small and medium-sized organizations across the US, with their headquarters based in South Jordan, UT.
They provide services such as:
Managed IT services

Cybersecurity

Cloud services
They also have different solutions targeted toward specific industries and IT needs. Executech primarily provides managed IT services but will also help larger businesses with co-managed IT.
Read: Co-Managed vs. Fully Managed: Choosing the Right IT Service Model
They don't have a pricing page but will send over a service pricing document after you complete a quick assessment form. They also provide specialized quotations if you meet up with their IT specialists.
Executech Tempe is known for its reliable services and highly competent staff. They have an average of 5.0 stars from 6 Google reviews and provide a list of awards and case studies on the website for your convenience.
3. OnboardIT

OnboardIT was founded in 2014 in Phoenix, Arizona; they also provide services to the Tempe area. They are a relatively small IT company, with approximately ten employees. They provide services such as:
IT support

Employee on/offboarding

Device and inventory management

Cybersecurity

Network operations

Procurement and provisioning

Cloud management

Application and server management

Backup and recovery

Microsoft management
Their co-managed service is a customized package; thus, you have to contact them for a complete list of services and prices. They have a 5.0-star rating out of 31 Google reviews and have a customer satisfaction rating of 96.7 on their website, with multiple comments from clients about their services. They're particularly known for their timely responses and high efficiency.
4. Snap Tech IT

Snaptech IT is a managed and co-managed IT provider formed in 2017 by the merger of Premier IT with Snap Technology. They're based in Atlanta, Phoenix, and San Francisco, but Snap Technology has been serving companies since 2007.
They specialize in:
Cyber defense

Managed IT services

Co-managed IT services

Cloud solutions

Compliance services

IT consultations and projects
Their website doesn't include a pricing page for their co-managed IT services, but like other companies on this list, you can get a quotation after talking to their representatives.
Snaptech IT has a 5.0-star rating from 21 Google reviews and is known for having easy-to-access services and well-trained staff. Their website also has multiple case studies showing their partnerships with other businesses.
5. TeamLogic IT

TeamLogic IT covers nearly 237 locations in the United States and was named two-time MSP of the year by Channel Futures. Founded in 2004, their main office in Tampa, FL provides a base of operations for their services which are:
Managed IT services

Email management

Networking services

Backup and recovery

Cloud and VoIP phone systems

Cybersecurity

Hardware and software

Relocation services

Structured cabling

Project consultation

Home network and installation services

Security cameras and access controls
Their co-managed services are classified as an IT project, and you can find the price of their services after a consultation with their tech representatives.
Their Tempe location has a 5.0-star rating from 19 Google reviews, and they're known for their thorough troubleshooting processes and professional, helpful staff. They also have different case studies on their website.
Ready to Choose a Co-managed IT Provider?
Despite the difficulty of finding the right co-managed IT provider, every company comes with its own unique strengths and specialties.
From small businesses to large enterprises, the right provider will offer a range of services to help businesses optimize their technology infrastructure, improve security, and increase efficiency.
With the best partner, businesses can stay ahead of the curve and achieve their goals in an increasingly competitive marketplace.
And as a co-managed IT provider ourselves, ITS knows how crucial choosing the best fit is for your business' success. Here are more resources to help you get the most out of your co-managed IT partnership:
With 20 years of service and multiple awards in our belt, we've also created a guide for learning more about co-managed IT. Visit our Co-Managed IT page to see the full benefits of co-managed IT and what sets us apart as a co-managed provider in Tempe.